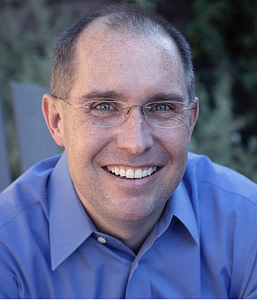 Hi, I'm Dave Stachowiak, the founder and host of Coaching for Leaders. Do you find yourself wondering…
What am I supposed to do to create a vision for my team?
How do I get better feedback from my stakeholders?
Where do I start in holding a difficult employee accountable?
When's the right time to make the next move in my career?
How can I successfully manage my former peers?
If you've ever asked yourself those questions, you're in the right place. Get started now activating your free membership and beginning the free audio course, 10 Ways to Empower the People You Lead.
Leaders Aren't Born, They're Made
It's a myth that leadership skills can't be learned. Almost nobody is a born leader. Most leaders I know learned how to lead through the school of hard knocks, good training, years of hard work, effective coaching, and great mentors.
After working over a decade in the training business, I know that almost anyone can learn to lead teams, companies, non-profits, and especially their own family. I've seen it happen thousands of times.
You have the potential to lead. Coaching for Leaders can help.
The World Has Changed – For the Better
The most effective leaders have always known that investing in their leadership skills will pay off, big time. That's why many leaders have invested in coaching, executive MBA programs, and conferences.
All of these resources are valuable, but they don't always address what you need today. Activating your free membership will give you full access to years of expert interviews on almost every leadership skill.
How Coaching for Leaders Helps You
In 2011, I was frustrated that there were virtually no weekly podcasts for leaders. Even today, most business podcasts are aimed at online entrepreneurs.
I committed to produce a weekly show for the rest of us, especially those who didn't have access to formal leadership development. Subscribe now on Apple Podcasts and start listening.
Coaching for Leaders has been downloaded 12 millions times and is the #1 search result for on Apple Podcasts for "coaching" in the United States.
The podcast airs every Monday and each episode features a guest with a passion for leadership and practical tools so you can take action immediately. I've interviewed bestselling authors and leadership experts Simon Sinek, Susan Cain, Adam Grant, Daniel Pink, Gretchen Rubin, General James Mattis, Daniel Goleman, Marshall Goldsmith, Seth Godin, Dan Ariely, David Allen, Patrick Lencioni, and many others..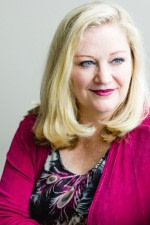 Plus, guests also come from my personal network, people you'll never hear anywhere else, who are doing great work as leaders and for leaders in all kinds of organizations.
On the first Monday of every month, I open up the lines to questions from the Coaching for Leaders community. My wife Bonni, a seasoned executive leader and business professor, joins me each month to provide practical suggestions for the situations you are navigating. Submit your question now for consideration on our next Q&A show.
Activate Your Free Membership For Immediate Learning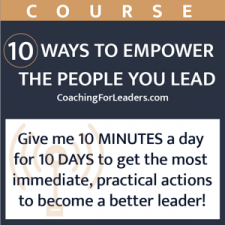 Get started by activating your free membership for instant access to my free audio course, 10 Ways to Empower the People You Lead. Give me just 10 minutes a day for 10 days and you'll get the most immediate, practical actions to become a better leader. Plus, you'll get full access to the podcast library, searchable by topic for every expert interview since 2011. You'll also receive access to the monthly MemberCast, my library of resources, and much more. Access everything right here.
Looking for More?
Are you a manager, executive, or business owner who is ready to accelerate your leadership skills? Do you find yourself seeking objective perspective that you can't find internally? Do you wish for a team of trusted advisors who'd provide regular coaching for the toughest situations and decisions?
The Coaching for Leaders Academy is an exclusive, year-long leadership development cohort. An intimate group of participant leaders work personally with me (Dave) to develop leadership excellence — and empower each other. Check on future applications opportunities.
About Me
I founded Coaching for Leaders in 2011. I was named in Forbes as one of the 25 Professional Networking Experts to Watch in 2015 and have also been featured in U.S. News & World Report. I've found myself at the intersection of business and education throughout my career.
I previously served as Senior Vice President with Dale Carnegie of Southern Los Angeles and led training programs for top organizations like the Northrop Grumman Corporation, The United States Air Force, the Boeing Company, and the University of California system.
During my tenure at Dale Carnegie, I was recognized multiple times with international business awards. My credentials include a doctoral degree in organizational leadership from Pepperdine University, certificated facilitator with Dale Carnegie, and a Coach U graduate. I've taught years of graduate courses in leadership and education at Vanguard University and serve on the board of the Global Center for Women & Justice. I also co-host the Ending Human Trafficking podcast with my friend Sandie Morgan.
I've also been passed up for promotions, failed at launching my first business, and still fight through an occasional fear of speaking to people.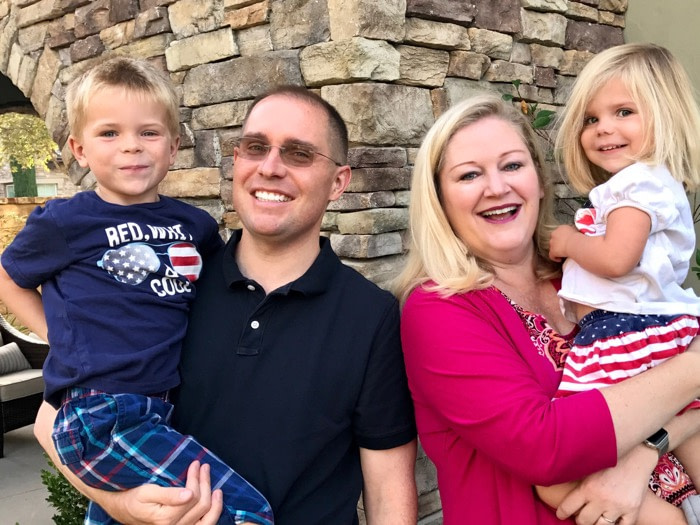 Bonni and I live in Orange County, California with our two children.
Disclaimer
Here's how our business works and the way we disclose affiliate relationships on this site.