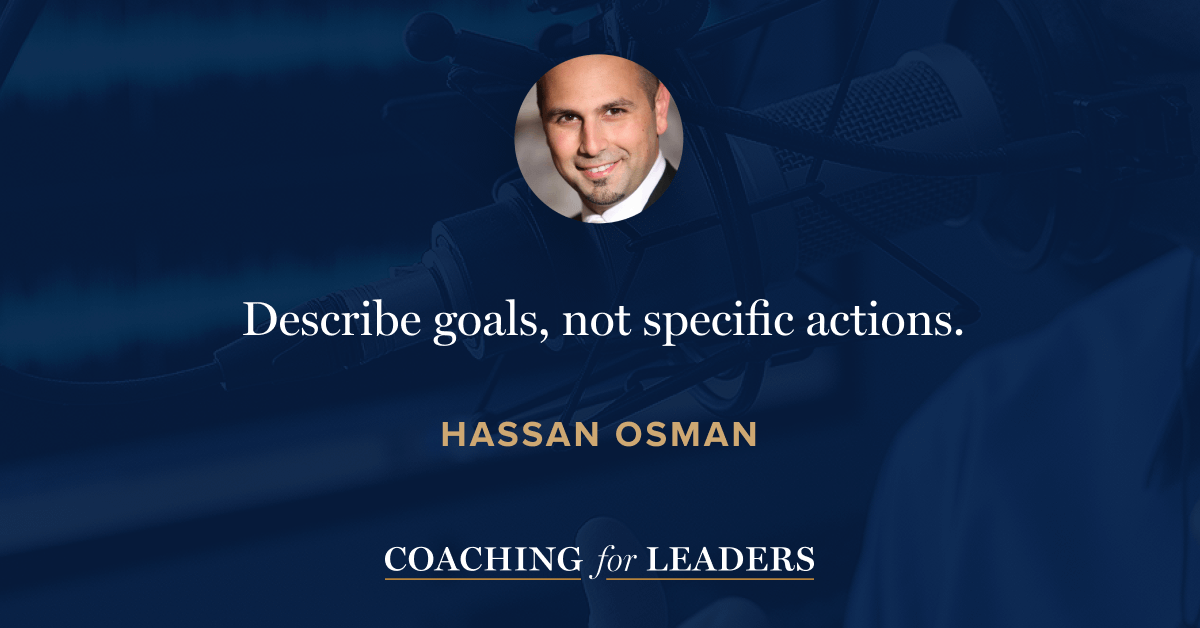 This week, I was joined by returning guest Hassan Osman. He's a project management office leader at Cisco, where he leads a team of over 150 project and program managers on delivering complex projects across the world.
Hassan just released his newest book, Effective Delegation of Authority: A (Really) Short Book for New Managers About How to Delegate Work Using a Simple Delegation Process*. In our conversation, we discussed the three stages of delegation, the critical importance of planning, and how to leverage delegation as a development opportunity.
Psst — the Kindle version of his book* is on sale for 99 cents this week.
Here are the most useful links from this episode:
If this episode helped, these will be useful too:
Recommended Reading
Want to Improve Your Life? Just Learn to Say No: I'm reminded that when we say "yes" to something, we're basically saying "no" to anything else we might have done with that time.
Why We Should Pay More Attention To Introverts: Profile of past guest Susan Cain. Research shows that introverted leaders are equally good as extroverted ones — and in some situations, better.
Ways To Get People To Do Things They Don't Want To Do: Nobody enjoys this situation, but it's at least an occasional reality for most of us. Helpful tips to consider from bestselling author, Nir Eyal.
How the Chief Executive of Bonobos Finds Helpful, 'No Fluff' Advice: Top leaders benefit from seeking objective perspective from those outside their company and industry.
Video Picks
Practice What You Preach: No, says past guest Adam Grant. Do the opposite.
Dave's Corner
Keep Going: When you're making a positive change, it's tempting to stop when people question your motives. That's the time to keep moving.
Just for Fun
Here's a Kids' Podcast That Tells Native Stories With Native Voices: Our kids have been enjoying it a ton on the drives to/from summer camp this week. Listen here.