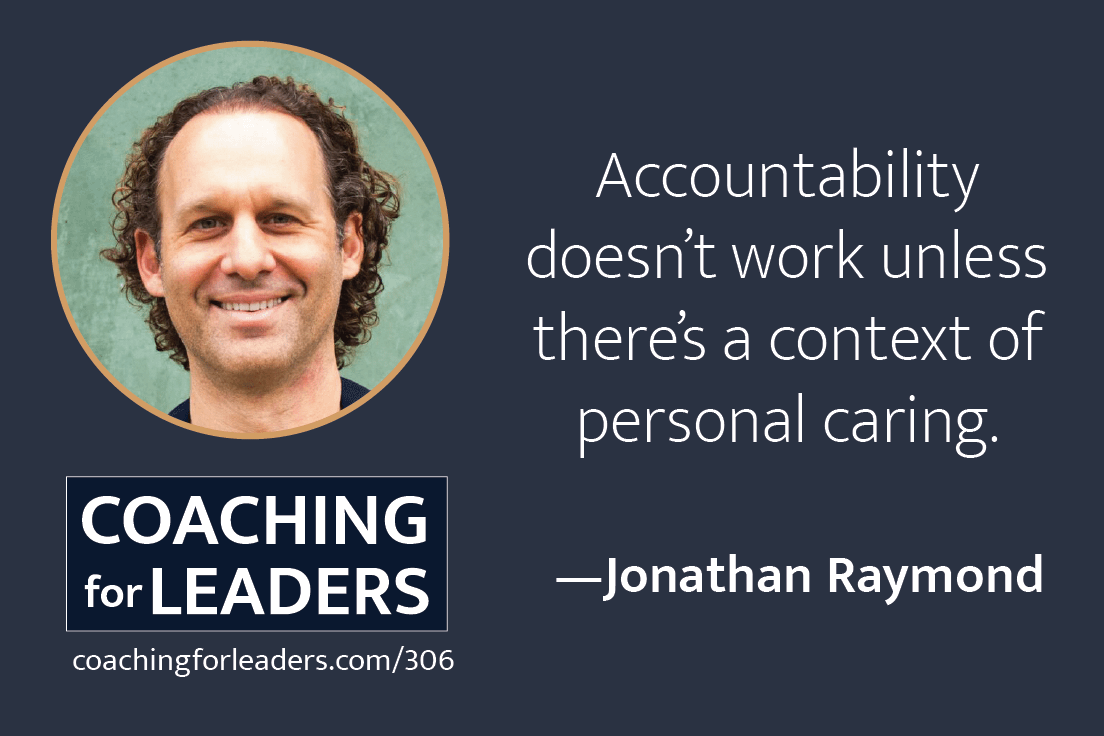 Years ago, I had a difference of opinion with a client on the use of the word "autonomy" in relation to leadership.
We were creating a training program for managers and the client was concerned that featuring the word "autonomy" in the curriculum might cause managers to think they could let employees do whatever they wanted. I thought this unlikely, but agreed to revise the language to "appropriate autonomy."
Looking back, perhaps the client was wiser than I gave them credit for at the time. While I still doubt our particular wording was significant either way, I've certainly see lots of leaders forego their responsibility to provide accountability.
A lot of us fear being the mircomanager we worked for at some point in the past — and even more of us want to provide good accountability, but don't know exactly where to begin.
That's why I was glad to welcome Jonathan Raymond to the show this week, author of Good Authority: How to Become the Leader Your Team Is Waiting For*. Jonathan taught us five, practical steps to hold people accountable, while still maintaining (and growing) our relationship with those we influence.
Weekly Guide: Related Episodes
Weekly Guide: Articles
Humor Is Serious Business: Yes, it is — as we've discussed before. Here's the money line: "Self-deprecating jokes humanize leaders and create connections with employees."
The Single Reason Why People Can't Write, According to a Harvard Psychologist: Reminds me of the Dale Carnegie principle, "Try honestly to see things from the other person's point of view."
Predicting or Inventing: As usual, truth from Seth Godin — this time in five sentences.
Weekly Guide: Audio
Prepping Like a TED Talker: For years, I've coached clients never to memorize a presentation word-for-word. Tom Henschel provides a ton of guidance to prepare a formal talk in this 17-minute podcast.
Weekly Guide: Inspiration
Two Days in an Underwater Cave Running Out of Oxygen: If you're looking for a great story of teamwork, quick thinking, and human perseverance, this is it (plus, your seasonal public service announcement to never swim/dive alone).
Meet Me: Denver and Orange County
Denver Meetup on July 24th: Final chance to RSVP! I'll be in the Denver area this coming Monday evening, July 24th. Join me for dinner and a joint meet up with Modern Millennial Managers in Denver. See details and RSVP here.
Orange County Meetup on August 17th: I'm also hosting a meetup right here in Orange County this August. See details and RSVP here.
Next Week
Deepa Purushothaman from Deloitte joins me to discuss how to make inclusion a practical reality in your organization.