The Coaching for Leaders Community supports members in creating regular connection with other leaders, discovering real-time advice from experts, and surfacing practical wisdom.
Whenever I would send out surveys to our listening community, people told me things like this:
It would be great if there was a way to get connected with other people listening to the show.
Could we get even more insight into what other listeners are dealing with?
I'd love to learn what's working and not working for others leaders. Maybe even do some problems-solving in real-time.
Could there be a forum or other online portal for us to access?
I get it — after all, leadership can be a lonely endeavor. Not because we're not around people all day long — but because the people we're around tend to be folks who either report to us, manage us, or rely on our product or service. That means, it's not always to get objective perspective that's not influenced by organizations politics.
It's one of the reasons that I've engaged with professional communities as well. But, often I've found them not quite hitting the mark…
Either the "community" was paying for additional content or fewer ads…
…or it was a group of thousands of people I didn't know on a public social media platform.
Awhile back, I joined the membership of another program and was thrilled to make connections with people — but it seemed really hard with thousands of others inside the forum. And, even when I did connect, there wasn't really any way to engage other than just posting in the forum.
That's why, despite the requests, I delayed for awhile in building a formal community for our listeners. For a long time, I hadn't seen it done well — and outside of the social media platforms, the technology wasn't there yet to make it happen.
But then, two things changed…
Recently, we migrated our Academy members onto a new technology platform that allows us to have richer dialogue — and discover more about each other through member profiles — and connect with other leaders with similar interests – and even find each other geographically.
It's helped our Academy members enhance relationships outside our live interactions — and it's opened doors for us to support live events for a larger community.
And, this also happened…
I got to thinking — wouldn't it be great if I could open up the opportunity for members to have conversation with experts, just like I do on the podcast?
So, I invited two people who I respect a lot and I knew would be helpful to our members to have a line conversation with — Michael Bungay Stanier of The Coaching Habit and Scott Anthony Barlow of Happen to Your Career.
We called the events…Expert Chats. Rather than just watching a video from an expert, I knew it would be even more valuable for our members to get to have a conversation with experts. So, we turned the tables and asked questions of them.
It worked — and our members gave rave reviews. And I realized…
So many other listeners would benefit from getting connected with experts in this way.
But that's not all…
I also realized that some of the coaching conversations our Academy members already participate in would be valuable for more in our listening community.
That's why, we've been hosting Coaching Forums inside our membership for the past year. It's helped lots of our members get insight on current problems and situations, outside of their regular cohort sessions.
Each time we help one person navigate through a tough situation, inevitably there are several other people who were part of the conversation saying, "I'm handling a similar situation, so this was really useful for me too."
Now that I've seen the benefits that people have received from being connected better to experts and each other, I'm thrilled to invite you to get connected in a more meaningful way.
You're Invited to Get Connected
And join with us inside the Coaching for Leaders Community.
Our community members get full access into our private platform for real-time discussions with each other, our Academy members, and me — to support each other with help, celebrate wins, share practical tips and ideas, and discuss what we're hearing on the podcast.
Our member portal allows our members also, if they want, to make connections with others members in the same industry and also connect with others who are close to them geographically. And, every member gets to create and share a custom profile to assist in making connections throughout the community.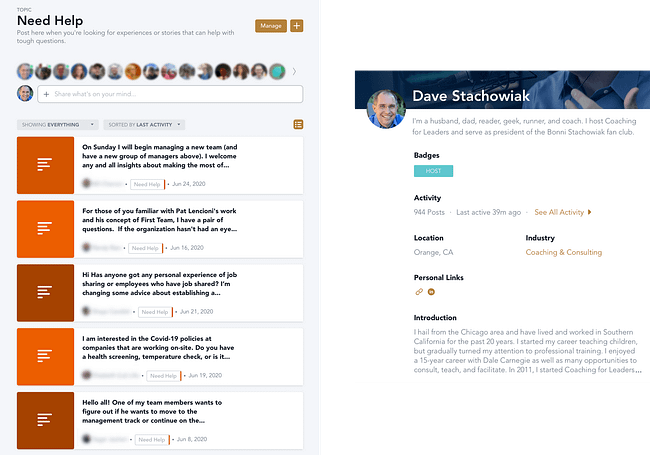 But that's just the foundation. Each month, we hold two live, online events via videoconference that support our community members in getting connected with other members and experts in our community.
First, I host a live, monthly coaching forum. Each month, I select 2-3 members to dive in on a current issue or topic they are dealing with right now — and then a small group of other community members and myself ask coaching questions, share experiences, and give advice that we think will be helpful for that person to move forward.
Community members can volunteer to be selected for either getting help themselves or joining in as peer coaches — and everyone who's a community member gets to attend live with us for the forum.
The Coaching Forum allows those bringing current challenges to get advice — but just as importantly, the members selected represent the leadership situations many of us struggle with — so everyone in the community membership benefits from the dialogue.
And there's a second event every month — an Expert Chat.
There are many classes online from experts — maybe you've even watched a few before. Often they feature someone who has a bunch of videos posted in a course that you get to watch and learn from.
They're great — but they're generally only one way communication. Instead, we've turned the tables and invited members to pose questions to expert guests live once a month, via online videoconference — people who've appeared as guests on the podcast.
Recent Expert Chats have featured Jonathan Raymond, Mamie Kanfer Stewart, Ginger Hardage, and Lisa Cummings. We've also previously welcomed Michael Bungay Stanier, Kwame Christian, Scott Barlow, Jill Schlesinger, Hassan Osman, Tom Henschel, Susan Gerke, David Hutchens, Oscar Trimboli and many more: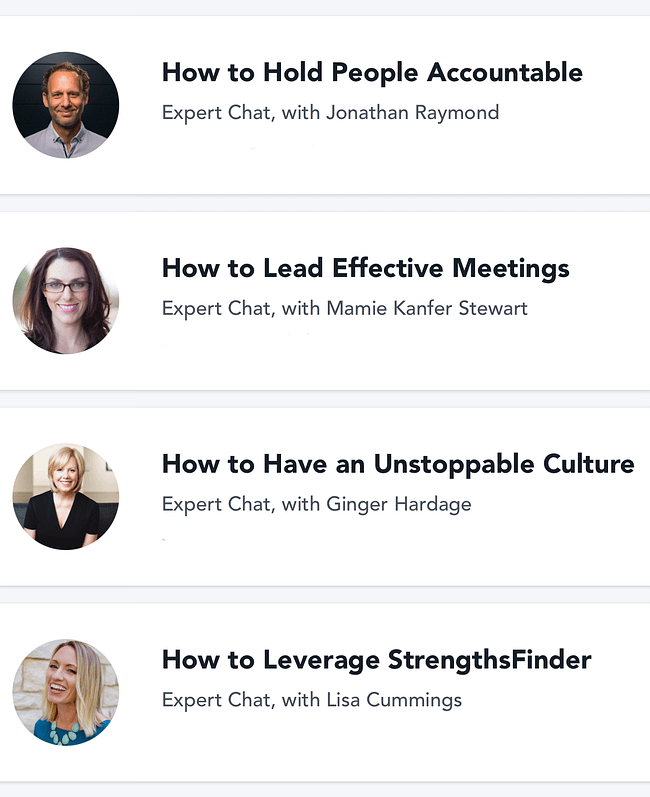 Here's what on the schedule for the next few months of Expert Chats:
How to Make Sense to Others, with Tom Henschel (December 2nd)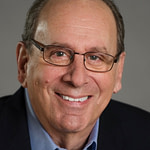 Tom is the host of The Look & Sound of Leadership podcast and a talented executive coach. Join us live to gain insight from Tom on his popular "sorting and labeling" skill, so that you can improve how your most important messages are landing in high-visibility situations.
How to Build Your Confidence in Storytelling, with David Hutchens (January 5th)
David is a storytelling expert and the author of several books, including Circle of the 9 Muses, The Leadership Story Deck, and Story Dash. Join us live to hear insights from David on how he helps leaders all over the world to grow their confidence as storytellers so that you can better leverage results for your organization.
How to Begin Something New, with Michael Bungay Stanier (February 16th)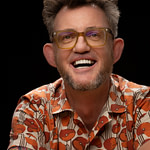 Michael is the bestselling author of The Coaching Habit and The Advice Trap, essential reads for every leader. He's releasing his newest book How to Begin in January, 2022, and joining us live for a discussion about how to start something new — and keep going.
Ready to join in on our upcoming Expert Chats? Apply for Community membership:
The Benefits of Annual Membership
The doors are open for you to apply to the Coaching for Leaders Community. Members get access to three core benefits throughout their annual membership:
Regular connection with other leaders
Our membership portal provides continual access to other leaders to discuss recent episodes, share resources, find answers to problems, and celebrate wins.
Real time advice from experts
The monthly Expert Chats provide personal insight you can't get from simply listening to video courses or podcast episodes. Experts respond to questions in real time to address the immediate concerns and needs of all members.
Ideas for next steps
The monthly Coaching Forums feature the current challenges of 2-3 members and allow us to support them with ideas, experiences, and next steps. Plus, members may volunteer as peer coaches to offer their insights and refine their coaching skills.
Ready to benefit from Community membership?
Want more details? Be sure to review the frequently asked questions below.
Frequently Asked Questions
How many members are able to participate in the Expert Chats and Coaching Forums?
Each month, I host an Expert Chat with a guest expert so our community can ask live questions from them. Prior to the event, our members will get to volunteer to serve as panelists (we'll select 2-3 members for each Expert Chat) and they join live on videoconference with me to ask questions on behalf of all of us.
All other members join the event in view-only mode so that you can watch us live and submit your own questions to the panel. The panel curates questions in real time coming for everyone listening in and we pose the best questions to our guest expert to respond to live.
For the monthly Coaching Forums, I make the invitation in advance of the event for members to volunteer to have us offer feedback on a current situation. We select 2-3 members for each live, coaching forum.
I also ask for members to volunteer to join in with the forum to ask questions live of members. We typically have 2-3 members serve as coaches. Just as with the Expert Chats, all other members are able to attend live in view-only mode and submit questions in real time.
When do live events typically take place?
Most live events are held at 3:00 p.m. New York / 12:00 p.m. Los Angeles time for one hour. This time allows members to attend live from many places in the world. Live events (both the monthly Expert Chats and Coaching Forums) are typically held on Tuesdays, Wednesdays, or Thursdays.
The monthly Expert Chats featuring guest experts are recorded and made available to all Community members after the event. However, the monthly Coaching Forums are not recorded, to support confidentiality, since members are often discussing current situations in their organizations.
What guidelines do you have to ensure great relationships within the community?
There are three guidelines for all members:
Kindness
Our community is a safe place for all of us to ask for help, share ideas, and get better. Perspective, experiences, and different opinions are welcome and part of the value we receive from this space. When members offer an idea or suggestion, I ask them to do it with kindness and grace.
Confidentiality
In order for members to best help each other, it's sometimes prudent to share information about careers, colleagues, or organizations. As a result, all members are expected to keep conversations in our community confidential.
No Self-Promotion
Our members seek the experiences, wisdom, and objective perspective from other leaders. Many of us regularly recommend books, organizations, and services to each other that will help support our goals.
While resource sharing is welcome and encouraged, self-promotion is not. I ask that members refrain from promoting any organizations, products, or services they have a personal or financial interest in.
Will members have personal access to you?
I facilitate all live events and engage regularly inside the membership portal. So, you'll see my input in a lot of places and conversations.
While I will encourage all of us to connect and support each other, I'm not able to respond to personal requests for support or coaching as part of your community membership.
If personal coaching is important for you right now, the community is probably not the right fit. I'm happy to suggest coaches in my network who may be helpful for you. I don't offer 1:1 coaching services myself, as my time is focused on our Academy and Community members, and the podcast.
You may also want to consider the Coaching for Leaders Academy, where 6-7 other leaders and I work personally with you for an entire year.
Is the Community a "light" version of the Academy?
No. The driving intention behind the two is different.
The focus of the Academy is movement. Academy members complete a full executive assessment, craft a leadership vision, take on peer mentor, and stay accountable to 90 day commitments. I'm focused personally on helping all Academy members make sustainable behavior change that drives their leadership development. That's why over 30 hours of live, personal interaction with 5-6 other leaders and me occurs over the entire year.
The focus of the Community is connection. Community members are invited to attend every monthly Expert Chat, Coaching Forum, and engage regularly inside our member portal. This supports our members in discovering wisdom from experts, gaining new perspective from other leaders, and building sustainable relationships.
Academy members also receive all the benefits of Community membership, so all members are able to leverage relationship building and connection across both memberships.
I've been considering your Academy. Can I transition into the Academy later if I become a Community member?
Yes. I offer early/preferred application opportunities for Community members who wish to move beyond connection with other leaders and want to create substantial movement in their leadership development inside the Academy.
If you apply to and are accepted into the Academy during your Community membership, your Academy membership will be prorated to reflect the membership fee you've already paid. In addition, many of our Academy members elect to continue with a Community membership at the conclusion of their Academy year.
Is annual membership the only option? I've seen monthly membership options for other communities.
The driving intention behind our community is to create connection between leaders. Monthly memberships encourage transiency — and may attract members who are more interested in specific events instead of connection with other members.
As a result, I don't offer a monthly membership. That means we exclude some people, but those that jump in are more invested in connection over the entire year.
I'll be expensing my membership dues to my organization. Will you accept an electronic payment from them instead of a credit card?
In order to simplify membership logistics for everybody, I only accept credit card payments for Community membership.
If your organization is sponsoring your $500 USD annual dues, you may elect to either use a corporate card — or simply have your organization reimburse you directly.
This document may be useful if you are requesting reimbursement for your membership fee.
Will you auto-renew my membership at the end of the year?
No. I never auto-renew any memberships.
I want our members to be actively engaged inside our Community and, should they elect to renew their membership, make an affirmative decision to do so.
At the end of the year, you'll receive an invitation to renew your membership. If you take no action, you will automatically be migrated back to a free membership.
Now, it's your turn…
If you're ready to connect more intentionally with other leaders, you're invited to join us. Submit your application for consideration: