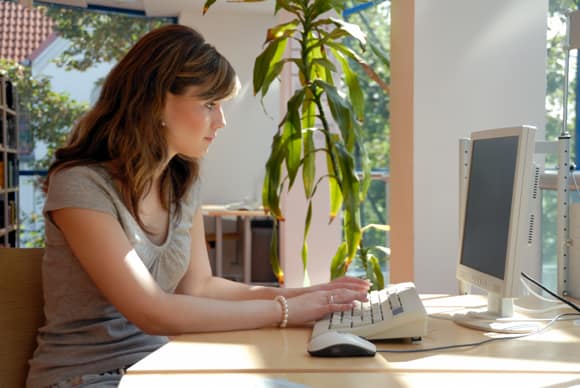 A community member emailed me this week and said, "I'm applying for a job and I need a resume refresh. What do you recommend?"
Savvy job seekers know that the best jobs are in the "hidden" job market. Most employers prefer to hire within. When that's not possible, they talk with people they know. They ask current employees for recommendations. If they are digging in the resume stack, it's because none of the above worked.
That said, it's still expected that you'll have a current resume, even if you came by referral. Here's 9 things you can do right now to refresh it:
1) Remove the objective: I see resumes with statements like, "My objective is to get a mid-level position in the environmental industry that will allow me to grow…yada, yada, yada." That's about you, not the employer. If an employer is looking at your resume, it's because they don't know you. What's in it for them? See #2.
2) Include a "summary of qualifications" or "executive profile" or other header that gives a overview of how you'll bring value. Then, list the skills that you uniquely bring.
3) Eliminate overused words. Everybody already assumes that you think you are a hard-working, detail-oriented, team-player, with outstanding communication skills and a proven track record. If you really were, you would show them instead of telling them. See #4 , #7, and #9.
4) Demonstrate results. What you are/were "responsible for" in positions is boring. Avoid describing past jobs; instead, share results. "Launched a marketing program that raised new website inquiries by 24%" is a lot more attractive than, "Responsible for marketing."
5) Shorten it. If you can say it with less words, good. At a bare minimum, no more than one page for every 10 years of work experience. Get it down to one page if possible. The only person impressed with the length of your resume is your mother.
6) Tame your fonts. If you're going the traditional route, stick with 12-point font and at least one inch margins. Use an attractive, professional font (not Comic Sans). Decision makers often have older eyes. Make it easy on them.
7) Give them numbers. Claiming that you "increased profitability" sounds nice, but shows little. Stating that you, "Increased profitability year-over-year by 19% between Q1 2010 and Q1 2011 while growing the team by 3 people" is a lot better.
8) Get creative. This won't work with every company, but try something different – especially if your application is a shot in the dark. Here's one example that's been circulating on the web.
9) Share examples of your work. If I was looking for a job, I would send people to my podcast. Depending on your industry, you might include your website, blog, portfolio, book, project, or anything else related to the employer's needs. Most people don't do this. If you do, you'll stand out.
No great resume will guarantee you a job…but a great resume may get you in the door or keep the conversation going.