As organizations ask people to collaborate more and more across virtual teams both internally and externally, many of us find ourselves reporting to lots of different people. On today's show, how to balance it all and focus in the right places, when working with multiple bosses.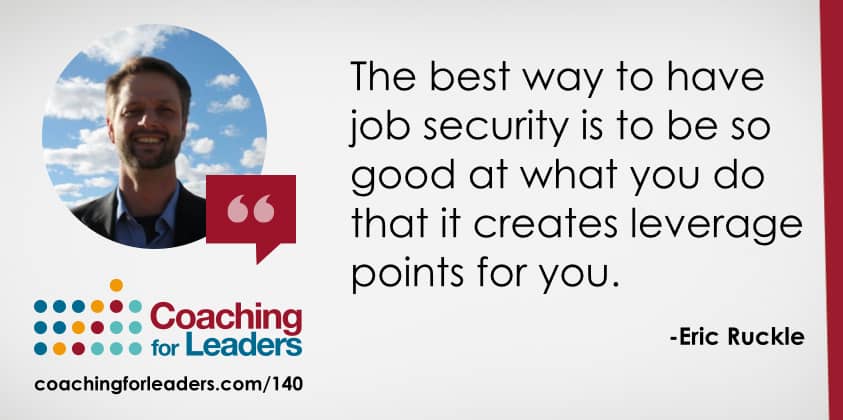 Guest: Eric Ruckle, Chief Digital Strategist at Adbay
What's one attitude change you can make that will help you work with multiple bosses?
Feedback
Episode #141 (next week) is an all Q&A show. Submit your questions at http://coachingforleaders.com/speak
Thank you to Roger D, Kristin Espinar, Steve Seiller, Jessica Wray, Tanya Muldrow, Andy Scheer, Matthew Opuda, Anders Moeller, Gary Thompson, Jeff Luckett, Eric Perreault, Michelle Snelling, Darryl Pitt, Laura Jasso, John Kufer, Chris Hindson, Klaus Haasis, Jeff Festa, Irma Kikvidze, Daniel Mansdoerfer, Michael Laibe, Ewa Chrominska, Michaela Lawrence Jeffery, Greta Knight, Diana Tanaka, Thomas Toeller, and Amber Sterling for subscribing to my weekly update this past week.
A special thank you also Merlin, Phil, and Pete for your kind reviews on iTunes. If you would like to write a review as well, please visit http://coachingforleaders.com/itunes (for iTunes) or http://coachingforleaders.com/stitcher (for Stitcher).