Perspective from Steve Richardson, author of Become a Better Leader in 30 Days*, on what to stop doing in leadership.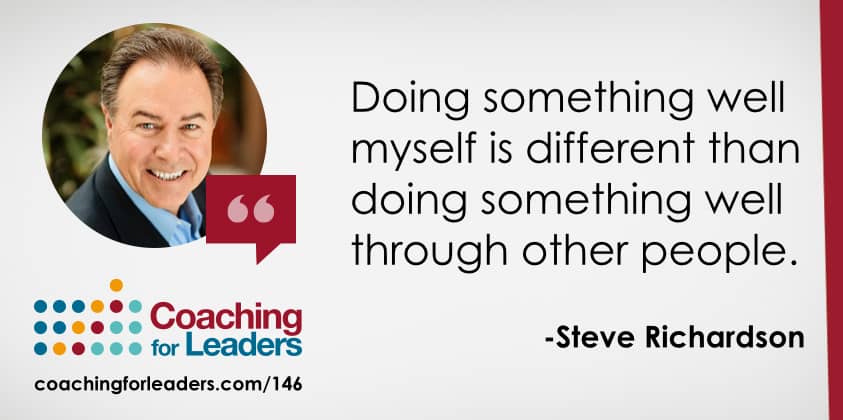 Guest: Steve Richardson
Author, Become A Better Leader in 30 Days*
"All leaders manage, but not all managers lead." -Steve Richardson
Three things not to do when managing people
Avoid managing by suggestion

Managers do this when they don't want to be accountable

What do people really want from leaders?
Avoid managing by hoping

These managers maintain a positive attitude, but don't really know how things are going
Employees learn that managers like this want to hear only good news

Avoid managing by redoing
"Doing something well myself is different than doing something well through other people." -Steve Richardson
Ask: How can I help you?
The response "fine" does not necessarily mean fine
Ask the next question to find out what's really going on
Steve's triangle of managing people: Fair, Friendly, and Firm
One of these will typically take the lead in one situation
What does this person most need right now?
It takes tension to keep them in balance
Let intuition govern what takes the lead in any given situation
What should you stop doing?
Feedback
Please take five minutes to complete the listener survey
Thank you to weekly update subscribers Tracey Tillott-Gray, Sal Vilardo, Christine Quackenboss, Olga Correia, Tammy Ostroski, Jeff Putsch, Sharen Kreitsch, Whitney Jacobs, Christopher Naidoo, Jo Goeppner, Yosbel Lecha, and Kelvina Burrell. You can subscribe as well at http://coachingforleaders.com/subscribe