Being connected is great, right until it's not. How to improve the quality of your connectedness with an expert from the Center for Creative Leadership.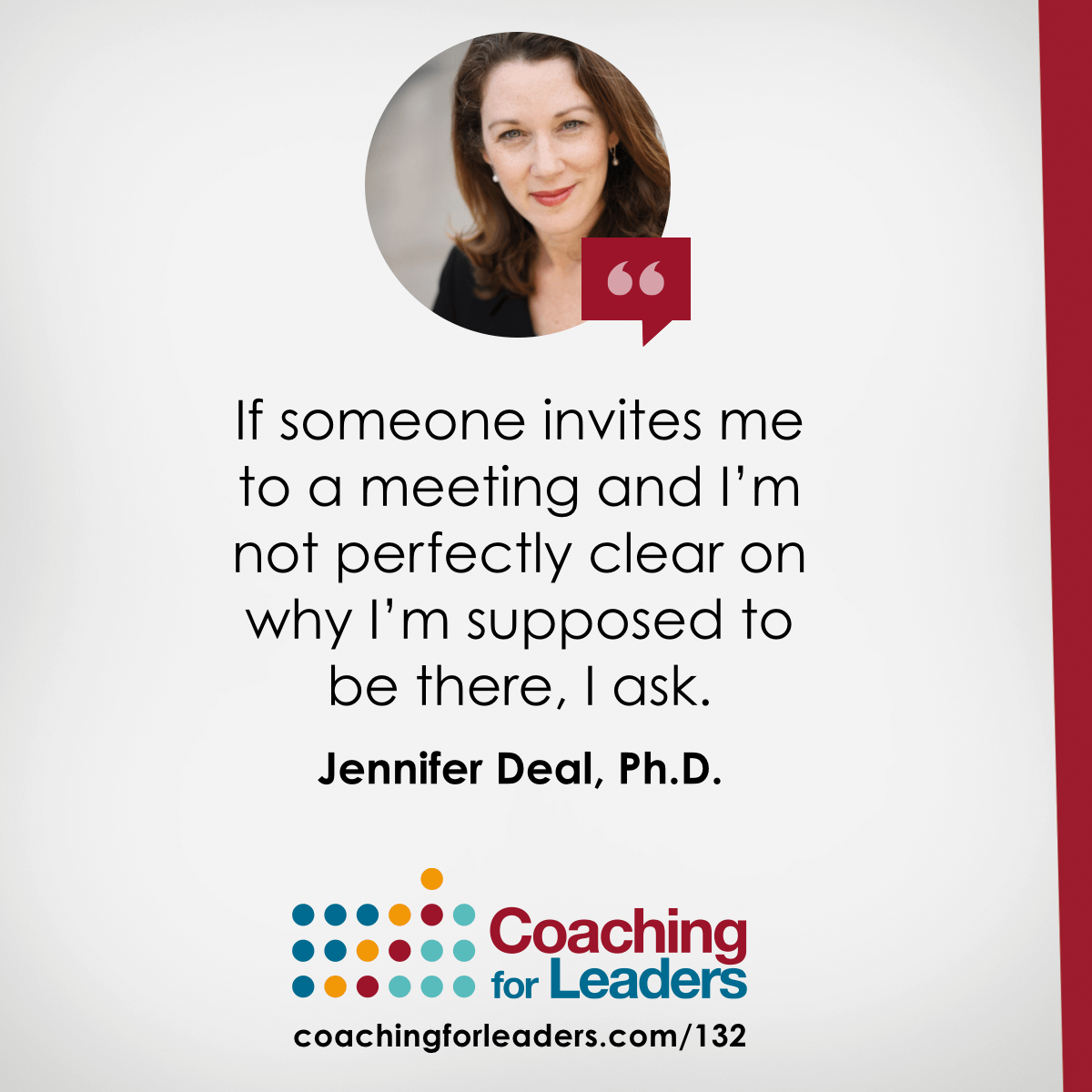 Guest: Jennifer Deal, Ph.D
Center for Creative Leadership
Author, Always On, Never Done: Don't Blame The Smartphone
Center for Creative Leadership works to help improve leadership.
Many people said that staying so connected really started when 

they received their smartphone.

On average, people in the survey were connected to the workplace 

72 hours a week, or 13.5 hours a day.

Personal tasks done during the workday were accounted for in 

the research (even people that don't work these kind of hours 

still do personal tasks at work)
One of the biggest complaints was the number of meetings required 

in organizations.

A major issue is being invited to meetings and then people 

realizing that they weren't really needed.

Setting clear agendas is key.
Be explicit why each person is needed.
Another major complaint was too many people making decisions.

Be explicit about who has decision-making authority and who 

needs to be checked with.
The intentional use of ambiguity as a management tool is also a 

challenge.

Sometimes people don't make a decision so they don't have 

responsibility for it, so they leave it in ambiguity.

Clear agendas and outcomes help prevent this.
This leads to crisis mode later on.
What Jennifer does differently because of this research

She still answers emails early in the morning and late at 

night.

Setting better boundaries about having done enough work today.
Being very specific on agendas for meetings.
She turns down a lot of meetings that aren't as high value as 

the other things she needs to be doing.
What have you seen a leader do to encourage quality connections to the workplace?
Feedback
The next question and answer show is episode #135 and the topic is training! Submit your questions now on the feedback page or record audio here.
Thank you to Jamie Lavery, Marcel Froio, Davinder Singh, Stefan Gostic, Danielle Chen, Antoine Meyer, Patrick Ebright, Paola Lopez Zanardo, Nathan Kam, Michael Cadrette, Slava Barber, Jae Washington, and Rick Tempestini for subscribing to my weekly update this past week.
"To be nobody but yourself in a world which is doing its best, night and day, to make you everybody else means to fight the hardest battle which any human being can fight; and never stop fighting." – e.e. cummings