Bonni and I respond to community questions this week on increasing your leadership confidence and a number of other topics.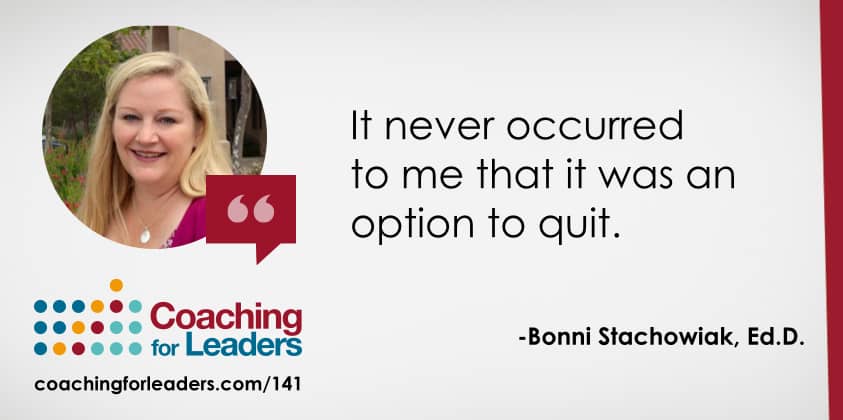 Guest: Bonni Stachowiak, Ed.D.
Mishal in Saudia Arabia: How do you increase self-confidence as a new leader?
Phil in the UK: What advice would you give to someone who hasn't had the opportunity to lead people in an organization?
John: How can I build time into my day for the long-term goals?
Jenn: How do you cope with a difficult coworker when your boss doesn't want to acknowledge the problem?
What's a question you have for the next Q&A show?
Feedback
Thank you to Lori Meeks, Agata Miezaniec, Steve Lacoursiere, Nkosikhona Nkosi, Lesley-Ann Blackburn, Valery Nguyen, Anna Thayer, Mike Cappelli, Catherine Canter, Perry Adams, Deepa Tharmaraj, Cherry Poussa, Ashley Mack, Kent Whistler, Debbie Rahn, Travis Buckner, Hermino Perez, Antonio Pizarro, Bruno Ohana, Marika Fredriksson, Kathey Howell, and Gustavo Serrano for subscribing to my weekly update this past week at http://coachingforleaders.com/subscribe