A number of people who listen to this show want to be better writers, since I've received a few requests for this topic. On this episode, how to improve your grammar and usage so you can communicate effectively in writing…and who better to teach us than Grammar Girl.
Guest: Mignon Fogarty a.k.a. "Grammar Girl"
Producer & Host, Grammar Girl Podcast
Founder, Quick & Dirty Tips Podcast Network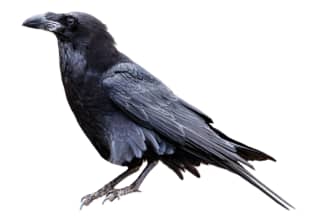 Do you remember what the raven is for?
Resources from Grammar Girl
Community Feedback
Leave an audio message now
USA: (949) 38-LEARN
feedback@coachingforleaders.com
Twitter: #CFLshow
Manhattan Breakfast Meetup
Saturday, October 12th, 2013 @ 9am
Cafe Metro on Lexington Ave. & 46th street in Manhattan
http://coachingforleaders.com/meetup
I'm looking to chat with about 10 people to do a little R&D for a new project for #CFLshow community. Contact me if both of the below are true for you:
You've been a manager for less than 2 years.
You work for a company or organization of more than 25 people.
If the above sounds like you, send me an email to feedback@coachingforleaders.com with "R&D" in the subject line.
I publish an article each week that will give you a booster shot between shows on how to lead better by giving you actionable advice to improve your communications, human relations, or personal productivity. If you'd to receive it in your inbox, just go to coachingforleaders.com/subscribe. Plus, you'll get instant access to my video overview and downloadable guide on the ten leadership books that will help you get better results from others.
Thank you to Jim Pepe for your very kind written review on iTunes. If this show has been valuable to you as well, please leave a written review on iTunes by visiting coachingforleaders.com/itunes