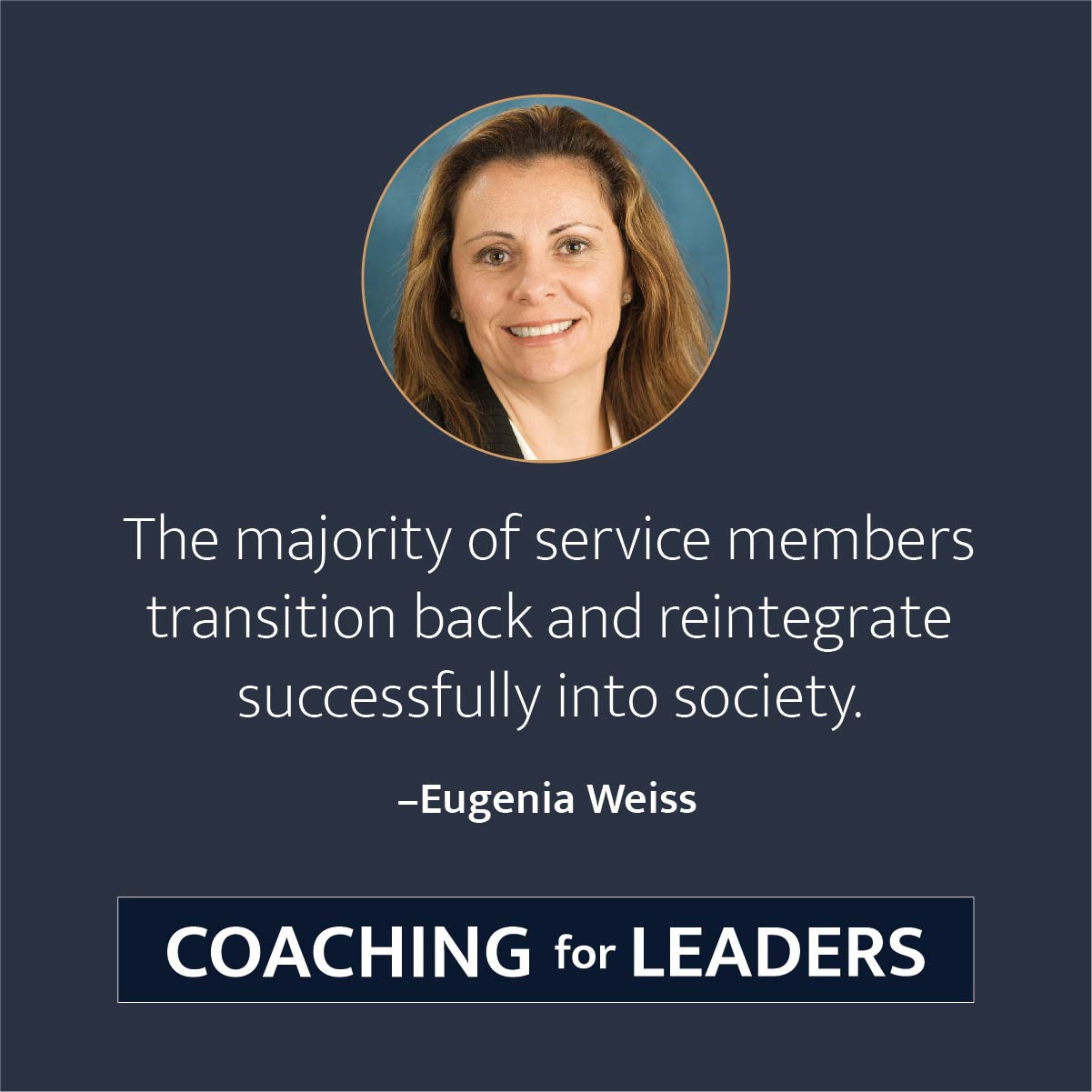 Eugenia Weiss: Military and Veteran Transitions
Eugenia Weiss is a clinical associate professor at the University of Southern California's Suzanne Dworak-Peck School of Social Work. She is the co-author of the book The Civilian Lives of U.S. Veterans: Issues and Identities* and Supporting Veterans in Higher Education: A Primer for Administrators, Faculty, and, Advisors*.
Key Points
Military and civilian cultures are very separate, and sometimes it's difficult to transition back into civilian life.
Most veterans with combat experience won't have PTSD, it's about 15%-30% that do. The effects of PTSD vary from person to person.
In the past, service members typically had several weeks of transport time between combat roles and home, now it's only a couple of days. This doesn't allow them much time to process their experiences.
Don't be afraid to engage with veterans and talk about their experiences, just do it with care and concern. Most veterans do want to talk about their experiences.
Volunteering for a veteran's group can be very rewarding both for you and for the veterans you're helping.
Resources Mentioned
This Week: Live Webinar Presented by Dave
Register now for Dave's FREE, live webinar: When Expert Leaders Act, Here's What They Do: 7 Strategies That Will Make You a Better in 2017. Dave will present it live on Wednesday, January 18th, Thursday, January 19th, and Saturday, January 21st.
Claim your seat: http://coachingforleaders.com/webinar
Join the Weekly Leadership Guide
Get each episode's show notes and Dave's handpicked resources for leadership in your inbox each Wednesday. Plus, get instant access to Dave's readers' guide listing the 10 leadership books that will help you get better results from others.
Join at http://coachingforleaders.com/subscribe
Next Episode
Collins Osayamwen is the Managing Partner/Senior consultant of SheltercareFM Consult. He'll be teaching us how to prevail over your obstacles.
Thank You
Thank you to Jon Lokhorst and MrMatley for the kind review on iTunes. To leave a rating or review, visit http://coachingforleaders.com/itunes
Submit your question for consideration on the next question and answer show the first Monday of every month at http://coachingforleaders.com/feedback