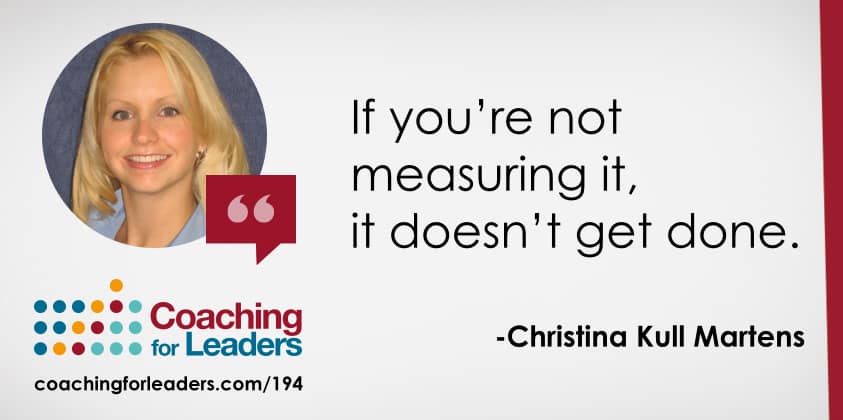 Christina also appeared on episode 96: How To Get Buy-In For A New Initiative
D.O.G. = doing our greenest!
We don't tend to have as much ownership in the workplace as we do at home on sustainability and waste reduction.
"If you're not measuring it, it doesn't get done." -Christina Kull Martens
Change your conversation to what the other party would find of value. The business case is what will get movement from senior leaders.
"Try honestly to see things from the other person's point of view." -Dale Carnegie
Greenwashing is when you're telling people that the organization is green (or has taken one green action) without really making it a sustainable project.
Get employee buy-in on green programs first before you start marketing to others.
Pick one thing you can get traction on first and do that well, before you try to do other projects.
Here are some of the obvious actions that leaders can take:
Office supply sharing for surplus supplies
Implement pledges for taking green actions
Read the book
Avoid motivating through fear, since that's not sustainable — fun is sustainable!
Feedback
Please join my weekly leadership guide. The leadership guide is delivered to your inbox each Wednesday and includes my thoughts and recommendations on the best articles, podcasts, videos, and books, to support your development between shows. It also includes a brief overview and link to the full weekly show notes. If you, like me, tend to listen to podcasts while you're on the road or exercising, this will give you an easy way to follow-up later on the links and resources we mention in every show.
As a bonus, when you join the weekly leadership guide, you'll get immediate access to my reader's guide listing the 10 Leadership Books that Will Help You Get Better Results From Others with brief summaries from me on the value of each book. Download the 11-page reader's guide and 9-minute video of these book recommendations…plus, insight on the 2 books that I rely on weekly! http://coachingforleaders.com/subscribe
Community Member Spotlight: Linda Eller
Thank You
Thank you to Ejl32 for the kind review on iTunes. If you would like to post a review as well, it's a huge help in the growth of the Coaching for Leaders community. If you use iTunes, just visit http://coachingforleaders.com/itunes and if you use Stitcher, please visit http://coachingforleaders.com/stitcher – and thank you in advance for your support!