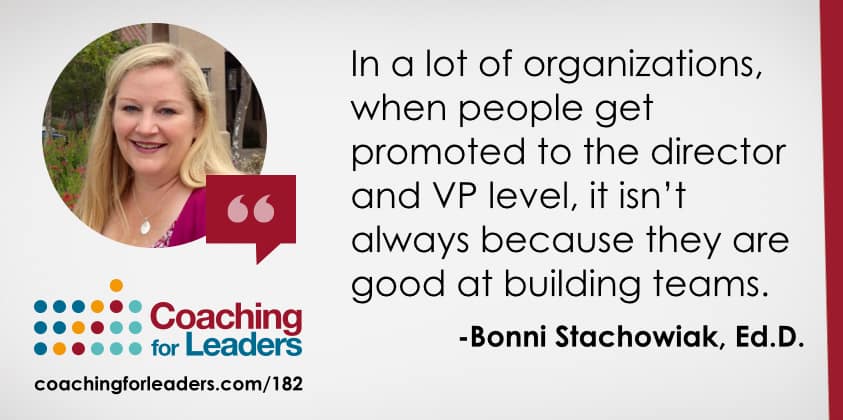 Audio Question from Rick
Question from Jay
Daniel Pink said that one of the important qualities of a leader was the ability of the leader to insulate their team members from the "noise" of the organization (I completely agree). However, I have also seen that the act of insulating one's team can get the leader into trouble. Ultimately, insulating one's team members sometimes means saying no to new projects so that more important existing projects can get done. This very thing (insulation of team) has a tendency to create a great working environment for the followers but simultaneously put the leader in jeopardy with his superiors. How do you suggest dealing with such a quandary? In essence, the right thing to do for the leader's people, and consequently the organization, is also the very thing that may cause political difficulty for the leader.
Audio Question from Phil
Question from Charles
How does one know if what one needs is a professional coach (life/career coach?) or a therapist? Are there professionals which wear both hats? I am currently in transition from solopreneur to possibly going back in the corporate world after about 12 years. It's not a transition that I am eager for and is accompanied by a good measure of anxiety, confusion, self-doubt, etc.
My feeling is that I need someone who can objectively guide me through answering some basic questions at this point in my life (What do I really want to do? What are my real strengths? Do I want to go back to the corporate grind? Should/How do I change careers?, etc.) while also helping me manage the emotional issues. I know this is a tall order (overwhelming for me right now). Should I be seeking one person who can offer a holistic view (a life coach)? Or two very different professionals (who may or may not offer conflicting advice)?
Audio Question from Elle
Feedback
Want to be considered for the upcoming member feature at the end of each episode? Contact me here or send an email to me with "Feature" in the subject line.
If you are looking for more resources on presentation skills, check out episodes #47-60 of Carnegie Coach, beginning here:
Please join my weekly leadership guide. The leadership guide is delivered to your inbox each Wednesday and includes my thoughts and recommendations on the best articles, podcasts, videos, and books, to support your development between shows. It also includes a brief overview and link to the full weekly show notes. If you, like me, tend to listen to podcasts while you're on the road or exercising, this will give you an easy way to follow-up later on the links and resources we mention in every show.
As a bonus, when you join the weekly leadership guide, you'll get immediate access to my reader's guide listing the 10 Leadership Books that Will Help You Get Better Results From Others with brief summaries from me on the value of each book. Download the 11-page reader's guide and 9-minute video of these book recommendations…plus, insight on the 2 books that I rely on weekly! http://coachingforleaders.com/subscribe
Thank you to Sue Barber and OSUBusser for the kind reviews on iTunes. If you would like to post review as well, it's a huge help in the growth of the Coaching for Leaders community. If you use iTunes, just visit http://coachingforleaders.com/itunes and if you use Stitcher, please visit http://coachingforleaders.com/stitcher – and thank you in advance for your support!