If you make a bad first impression, all is not lost. On this show, John Corcoran and I detail six things you can do when the first impression doesn't land.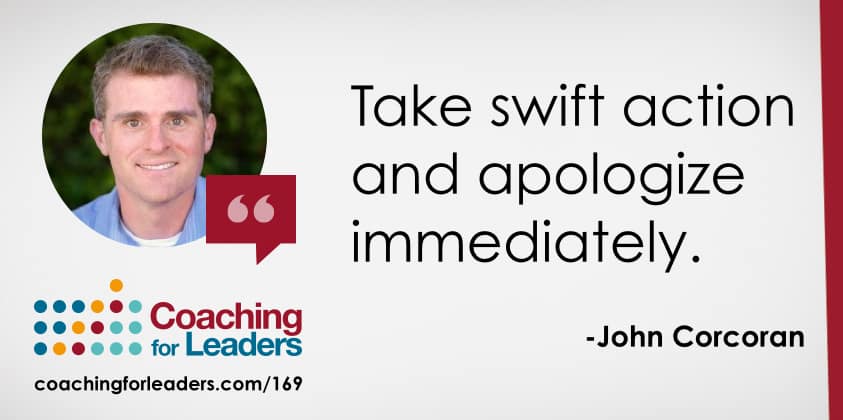 How to Recover From a Bad First Impression by John Corcoran first appeared on The Art of Manliness
1. Decide Whether or Not to Take Action
2. Take Swift Action and Apologize Immediately
"If you're wrong, admit it quickly and emphatically." -Dale Carnegie
3. Admit Your Mistake, but Don't Dwell on It
4. Apologize Later, Even If Time Has Passed
5. Pivot
6. Be Consistent Over Time
John appeared previously on two other episodes:
Feedback
Thank you to weekly update subscribers Sanjay Prithiani, David Gunawan, Simone Damascene, Chris Snykus, Khadija Douj, Charlene Haynes, Michelle Sugerman, Armando Rivera, Sree Nair, Marco Pierobon, Melendy Krantz, and Declan Coyle.
Receive the 10 Leadership Books That Will Help You Get Better Results From Others, including 2 books that I rely on weekly. You can subscribe at http://coachingforleaders.com/subscribe