Many of us struggle with being more productive. Here are four steps we can all take to get better results.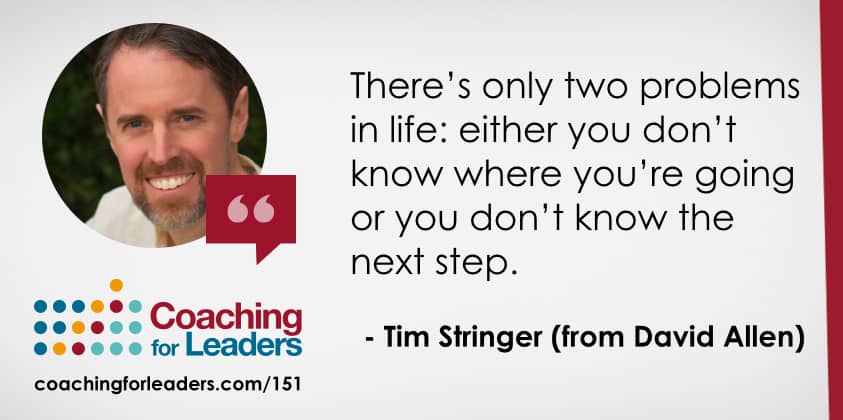 Guest: Tim Stringer
Holistic Productivity Online Courses
LearnOmniFocus.com
"There's only two problems in life. Either you don't know where you're going or you don't know the next step." -Tim Stringer, paraphrasing David Allen
Tim recommended Tony Schwartz's book Be Excellent At Anything*
Step 1 – Reflection
Tim recommends journaling to separate the noise from what's most important
The Day One app* is an excellent resource for this
Step 2 – Accepting life as is
Step 3 – Focus on one thing
A positive shift in one area of life will influence many other areas
It's a lot easier to get early wins by starting with one area first
Step 4 – Inspired action
Work on a specific action for a 90-day period
Think a strategize about your action like it's already occurred
Strategies
Name projects the define the objective
Due dates only when things are actually due
Resources
Practical action
Try journaling for a week
Feedback
Thank you to Tammy Jackson, Chris Fletcher, Matt Terry, Mike Sadlock, Daniel Acosta, Bruno Mauro, Mark Troxel, Kian Yong Soon, Sophie Hsu, Karlo Nocero, Mike Knipstein, Richard McDermott, Rebecca Johnson, and Michelle Bomberger for subscribing to the weekly update.
Receive the 10 Leadership Books That Will Help You Get Better Results From Others, including 2 books that I rely on weekly. You can subscribe at http://coachingforleaders.com/subscribe
Thank you to Joshua Rivers for the kind review on iTunes. Check out Creative Studio Academy if you are an online content creator. If you'd like to leave a review for this show, please do so on iTunes or Stitcher.