Last summer, our son Luke was about year and a half old and just learning to walk down the stairs.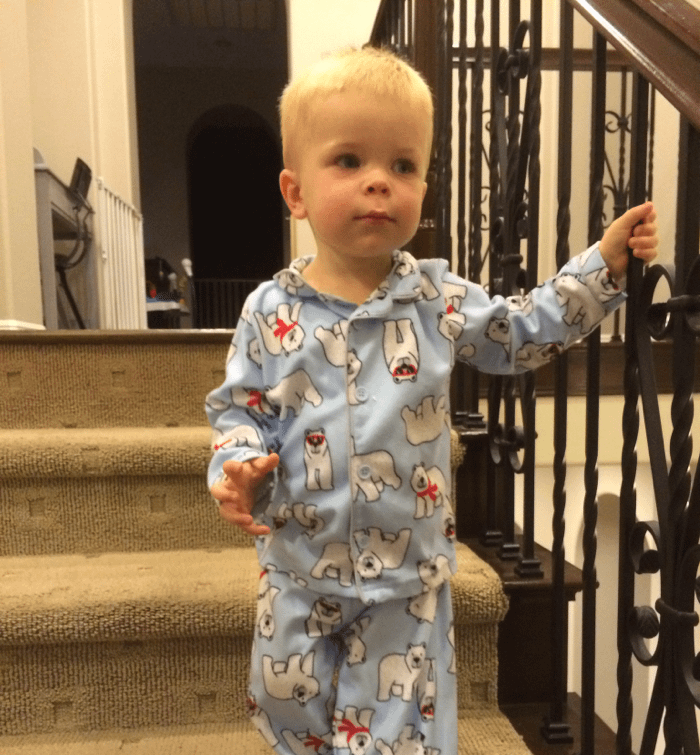 One afternoon, he suddenly decided on a strategy for a faster trip. He stood at the top of the staircase, raised his arms up high into the air, straightened his body, and begin to fall forward.
I caught him in mid air.
My position a few steps under Luke rescued him from a certain fall. His good intentions aside, the jump would certainly have caused injury.
We Remember Missteps
A year later, he's never attempted it since. He's old enough now (and fallen enough times in other places) to know that flying down the staircase isn't wise. I have no idea why Luke chose to attempt to fly down the stairs that day, but I remember it like it was yesterday.
While there are many differences between parenting and managing, this is one place I've found a clear similarity. A lot of us tend to remember the missteps of the people we manage long after they've learned from the experience and moved on.
There Are Times To Intervene
I'd be hard-pressed to find anyone that would make an argument that I shouldn't have caught Luke. The number one directive when parenting a small child is to keep them safe from anything that will cause permanent injury.
I think about this when talking with managers about the people they lead in organizations. Responsible managers must know the risk-tolerance of the organization and be able to assess quickly if someone is moving outside of reasonable boundaries for error.
When someone in the organization is about to permanently harm their career or the organization, it's essential that someone intervene, regardless of how well-intended the action may be.
We Hover To Prevent Disasters
Today, Luke is probably closing in on a thousand successful trips down the stairs, under his own power. Yet, I continue to position myself 3–4 stairs under him each time he goes down. He could of course try to fly again, so I need to be there.
Hovering.
Just in case.
I know managers who do this too:
"Call me when you're done so we can check-in."
"It's important I review all communications going outside the office."
"Copy me on everything you send out. I need to be in the loop."
"If you're working from home, I better be able to reach you instantly on IM."
But Real Disasters Are Rare
There are times to hover and intervene, but those times are rare. A thousand times down the stairs, and Luke has only tried to fly once…and it was early on before he knew a lot more than he does today.
In my entire professional career, I've never known of anyone I've worked with to intentionally try to harm their career or the organization (yes, it happens and systems to prevent this are essential). Rather, well-intentioned people made poor decisions because of lack of experience or wisdom that might have caused a disaster without quick intervention.
But even those times have been extremely rare. I can only recall of a handful in the last twenty years.
Excessive Interventions Hurt Everyone
On the contrary, I hear stories about unnecessary interventions almost daily. People bemoan when a manager steps in to put their own stamp on something that would have worked perfectly fine without their input. Employees get corrected in front of staff meetings when the minor misstep would have otherwise gone unnoticed.
A manager who does this consistently teaches people several things:
I'll be there all the time, so no reason to build your confidence
I'll catch your mistakes, so no reason to grow wiser
I don't really trust you, so don't trust me either
Are you sending these messages, too?
Let Them "Do It By Self"
These days, hovering under Luke on the stairs does more to impede his confidence on the journey than actually protect him. I constantly hear, "Luke do it by SELF!" when I get too close.
Are you hovering and intervening when it's not necessary? Or, are you giving people the appropriate autonomy to learn and gain confidence from their own mistakes by "doing it by self?"