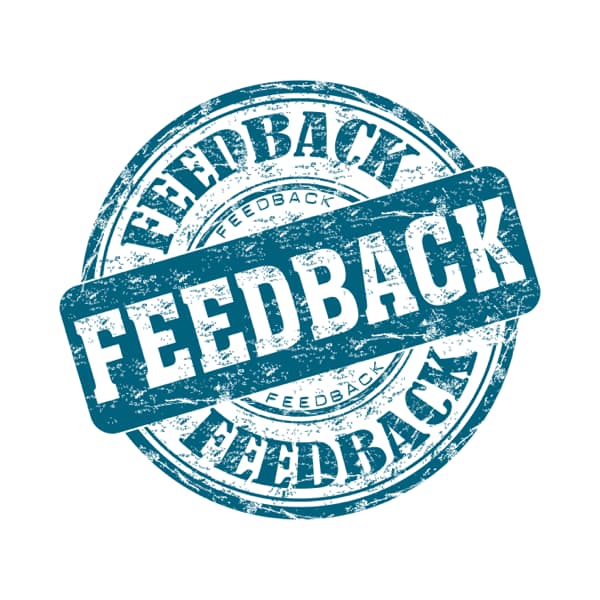 I've highlighted Dale Carnegie's principle "Don't, criticize, condemn, or complain," on many occasions with clients. On a fairly regular basis, I get the question back, "Well, how am I supposed to address problems if I can't be critical?"
It's a fair question, and one that a lot of us struggle with. After all, most of us want to have good relationships with the people we influence, but it's inevitable that we need to communicate when we don't get the anticipated results. While we should all limit our critical language, giving and receiving feedback is essential for success.
So, what's the distinction between feedback and criticism?
Merriam-Webster's dictionary defines the word criticize as:
To consider the merits and demerits of and judge accordingly: evaluate; to find fault with : point out the faults of
And feedback is defined as:
The transmission of evaluative or corrective information about an action, event, or process to the original or controlling source; also : the information so transmitted
At first glance, the definitions appear similar. Here's why they're not — and what you can do to navigate the distinction:
1. Focus on Intention
While the word "evaluate" appears in both definitions, only the definition for criticize includes the words "judge" and "fault." At the same time, only the definition for feedback includes the word "corrective." Both effective and ineffective leaders evaluate what happened, but only effective leaders have the intention to help people get better going forward. Ineffective leaders may hope for this, but are pre-occupied with finding blame.
Are you more interested in helping than blaming?
2. Have Heart
The Japanese have a word that roughly means "challenge with love." A leader must open up their heart to genuinely care about the individual they are leading or mentoring. The feelings in our heart about the person we're trying to develop come out in our words and actions. When I run into someone that I find particularly difficult, one thing I often ask myself is, "What's one thing I can find about this person to love?" If I can find the answer to that question, I do a lot better.
Are you able to find things you love about the people you lead?
3. Cast Forward
Effective leaders look forward and develop people that will help everyone achieve a shared vision. They look to the past only to the extent that data and lessons from the past can make the future better. While the past is the starting point of most feedback sessions, the best leaders quickly move on to their most important focus: what's been learned and what steps do all parties take out of this going forward?
Are you talking more about the future than the past?
If you answer "yes" consistently to the three questions above, you're doing well. If you find yourself answering "no" more often, you're in good company with many of us who still slip into criticism.
To align with feedback, take one step this week to incorporate one of these three ways.
Want more insight? Subscribe to Coaching for Leaders, an independently produced, weekly podcast that's been downloaded 10 millions times. Listen on Apple Podcasts, Google Podcasts, Overcast, Stitcher, TuneIn, or Spotify.