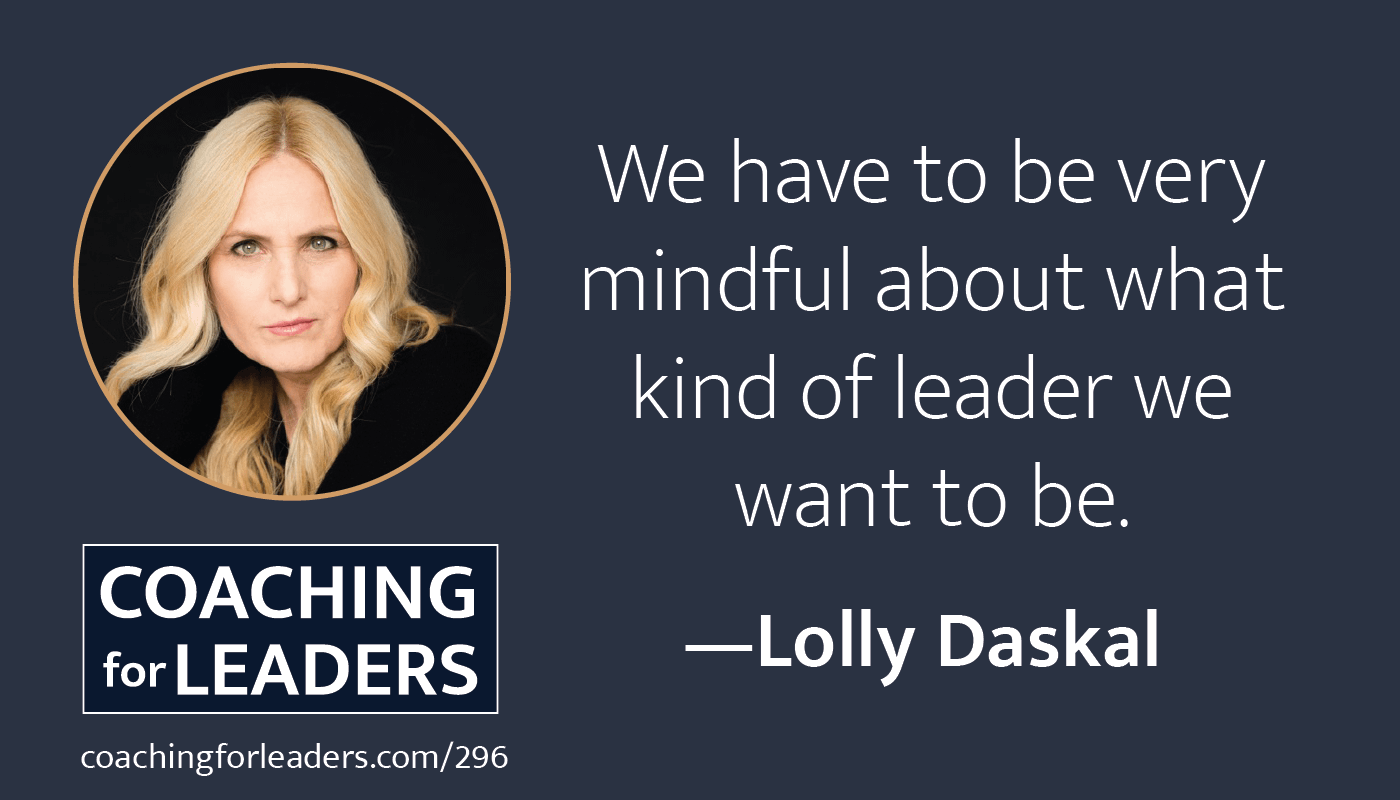 Earlier this week, Bonni was eating at a restaurant and a regular customer seated near her started asking the staff about the departure of a server. Apparently it evolved into the customer giving organization design and scheduling advice to the owner.
It was a reminder to both of us of the point made in last week's episode about the importance of communication when change happens with staffing. While it's not always practical to inform every customer, certainly customers notice when the organization's best people suddenly vanish.
There are many reasons we fail at leadership, even when we know better. Carl Jung first identified the shadow — often the unconscious, darker side of the positive personality traits that many of us aspire to. When stress happens or we get challenged in our daily leadership, the shadow sometimes takes over.
Lolly Daskel's new book The Leadership Gap* was written to teach us all to identify the most common shadows and help us avoid them in our work with others. We discussed in detail the distinction between the hero archetype and and the bystander (its shadow).
It's a not so subtle reminder that the answer to this week's title of "What Gets Between You and Greatness" is, first and foremost, yourself.
This Week's Best Finds
Books
The Ideal Team Player*: I'm reading Patrick Lencioni's most recent book to prepare for my interview with him in a few weeks. Like every other book of his I've read, it does not disappoint.
Quick Reads
Not Leadership Material? Good. The World Needs Followers: Outstanding article by past guest Susan Cain. If only the rest of the would viewed leadership this way.
United Airlines Was Broken Long Before That Doctor Was Dragged Off a Flight. Here's What It Can Do Next: Speaking of Lencioni, great article from him on what's wrong at United Airlines — and lessons for the rest of us on the distinction between excellence and mediocrity.
Why Do So Many Managers Avoid Giving Praise? If you find yourself struggling with giving regular praise, the data in this article may be helpful.
Audio
Talking Like a TED Talker: Want to turn your everyday presentations into something as captivating as a TED talk? In this episode of The Look & Sound of Leadership, Tom Henschel details a three-step process for doing exactly that.
Inspiration
Sheryl Sandberg: How to Build Resilient Kids, Even After a Loss: Have young people in your life? Read this.