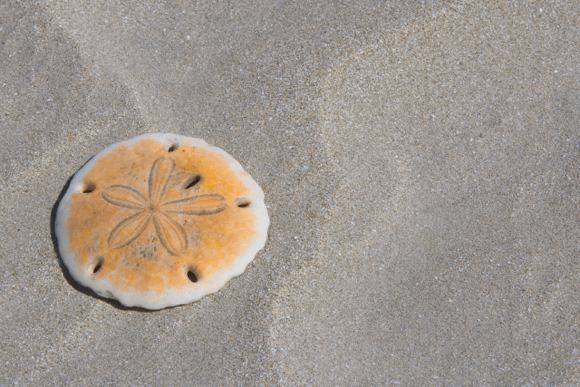 When I was about 11 years old, my family traveled down to Sanibel Island in Florida for a summer vacation. My brother, dad, and I stirred up almost one hundred sand dollars in the ocean that summer, and we brought them back home with us.
Some kids set up lemonade stands when they get bored in the summer. My 6 year-old brother decided he was going to set up shop on the driveway and put the sand dollars to use by selling them to passerby's.
I thought he was nuts.
They were barely worth anything in Florida…and few people in the Midwest have ever seen a sand dollar. I laughed at him and went about my way, thinking little of it.
Later, I glanced outside to see how ridiculous he looked out there with his stupid sand dollar stand. Imagine my shock when I saw cars stopped along the road and several people there talking to him.
In about an hour, he had made $25 (keep in mind this was almost 30 years ago and we were used to earning maybe a dollar or so a day with lemonade stands). In a single stroke of brilliance, he had surpassed every expectation we'd ever had for success.
When I tried to determine how this could have happened, he claimed that he just set up the stand and people started showing up like crazy.
That was almost the whole story.
You see, people were used to seeing lemonade stands all the time…but nobody had ever seen a kid selling sand dollars in our town. It was an instant novelty – and the first time anyone perceived that a child was offering something of actual value. People were giving him up to $5 for each one.
You're not supposed to be able to sell sand dollars in Chicago. The problem was, by the time my brother figured that out, it was too late.
He was already successful.
It's been known for awhile that immigrants to America are more likely to become millionaires than the people who are born here. They see only opportunity…and by the time the figure out how hard it is to become a millionaire in America, it's too late.
They are already millionaires.
What have you taught yourself that you cannot do?