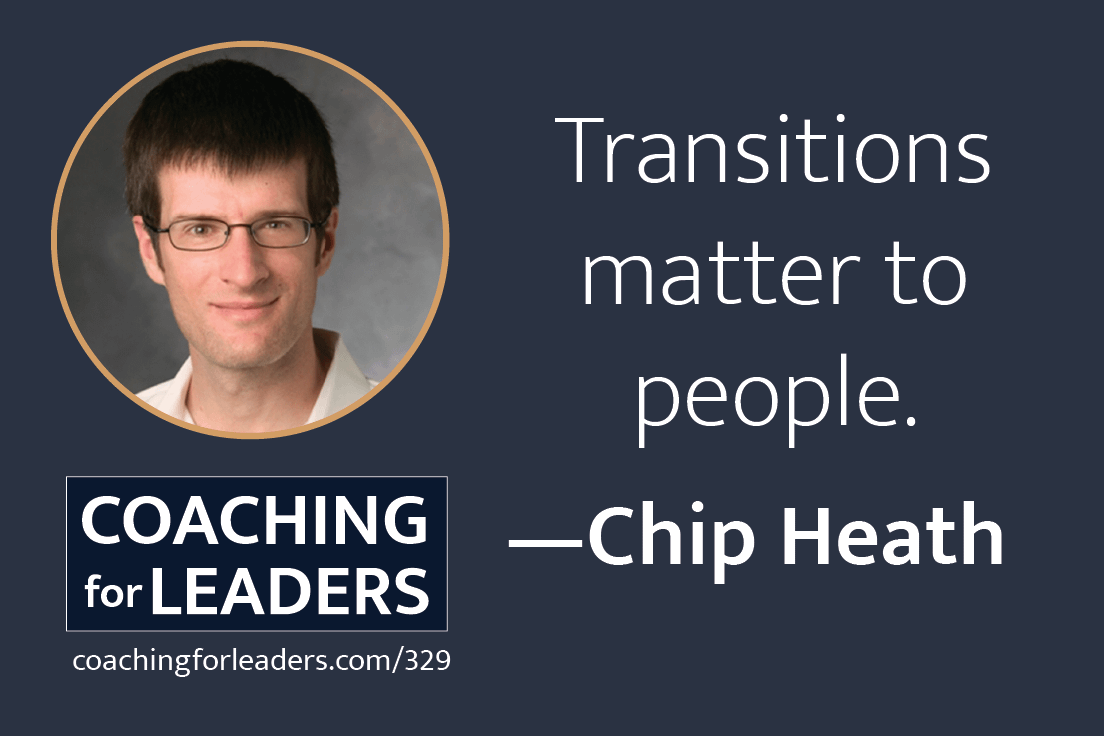 The most useful interviews on the podcast get lots of traction. That's because, in addition to our core audience that shows up each week, many of you share the most useful conversations with others in your professional and personal network (thank you, if you've done this).
In this final update of the year, I'm sharing this list of the top downloaded episodes of 2017, which presumably, are also the ones that were most useful to you and others.
If you haven't listened to any of the below, it's worth following the link to grab the audio — or sharing the episode with a colleague who might benefit.
Perhaps it goes without saying that the most recent episodes don't show on this list, since they've not had as much time to be downloaded. That includes my chat with Chip Heath this week on his new book with Dan Heath: The Power of Moments: Why Certain Experiences Have Extraordinary Impact*.
My PDF highlights and notes from Chip's book are available for download (free membership required). His insights, along with the lessons from the most useful episodes below, may be helpful started points to create the most powerful moments in 2018.
10 Most Useful Interviews of 2017
10. Kim Scott: How to Challenge Directly and Care Personally (CFL302): There is so much in Kim's book Radical Candor* that it was virtually impossible to represent it fully on this episode. Yet, perhaps most important is the lesson that leaders need to both care personally and challenge directly. I've probably referred to this episode in 2017 more than any other.
9. Pete Mockaitis: The Way to Inspire Ownership (CFL303): A lot of new leaders struggle to delegate work effectively. Pete and I discussed this common pitiful and also how to lead around it during this episode. Pete is also the host of the super popular careers podcast How to Be Awesome At Your Job.
8. Patrick Lencioni: How to Get the Ideal Team Player (CFL301): Patrick has been a powerhouse writer, thinker, and consultant for the last 15 years. While a lot of us hear that interviews aren't good indicators of how successful an employee will be, Patrick and his firm have identified three core frameworks that really matter. If you're hiring in the New Year, it's a must-listen.
7. Tom Henschel: How to Grow Your Professional Network (CFL279): While I'm thrilled to see my friend Tom's name here on the list, it doesn't surprise me. Lots of people have told me in the past year that this conversation got them into a healthy mindset about networking. Subscribing to Tom's own podcast, The Look & Sound of Leadership, should certainly be a New Year's resolution.
6. Brenda Bernstein: How to Vastly Improve Your LinkedIn Profile (CFL285): A few times a week, I get a kind LinkedIn note from someone who benefitted from this conversation. In this episode, Brenda and I examined listener profiles and made suggestions for changes. Brenda will be back on the podcast in a few months with an update on the new LinkedIn interface.
5. Amanda Davis: Get Better at Onboarding Employees (CFL288): You heard this topic come up again in this week's conversation with Chip Heath. In this past episode, Amanda Davis showed us where companies often miss the mark and taught us the key lessons from her many successes in the hospitality industry.
4. Collins Osayamwen: How to Overcome Obstacles (CFL281): Early in his career, Collins literally slept in airports so he could afford to attend conferences outside his home country of Nigeria. Today, he's a respected leader in his field. If you're looking for an inspirational story to start the year with, this may be it.
3. Jonathan Raymond: Five Steps to Hold People Accountable (CFL306): When I hear a leader telling me they are dealing with a performance management issue, I often suggest this episode. Jonathan showed us how to leverage the core lessons from his book Good Authority: How to Become the Leader Your Team Is Waiting For*.
2. Michael Bungay Stanier: The Way to Stop Rescuing People From Their Problems (CFL284): Just about every week, someone tells me this conversation was useful to them. Michael's blockbuster best-selling book The Coaching Habit* is probably the book I've recommended the most to leaders in the past year. (Pssst, Michael also holds the record for top-downloaded episode of 2016, so he's both useful and consistent).
1. Dan Ariely: How to Motivate People (CFL282): My conversation earlier this year with Dan Ariely was the top downloaded episode of 2017. Dan is perhaps the best known behavioral economist in the world and taught us the lessons from his most recent book, Payoff*. If salary and bonuses tend to be the chief way you keep people motivated, don't miss this episode.
Next Week
The next episode is our monthly Q&A show. Bonni and I will be taking your questions on leadership. Submit your question for consideration.
Sharing
Received this from a friend or colleague? Subscribe to the Coaching for Leaders podcast on iTunes, Google Play, or Stitcher.