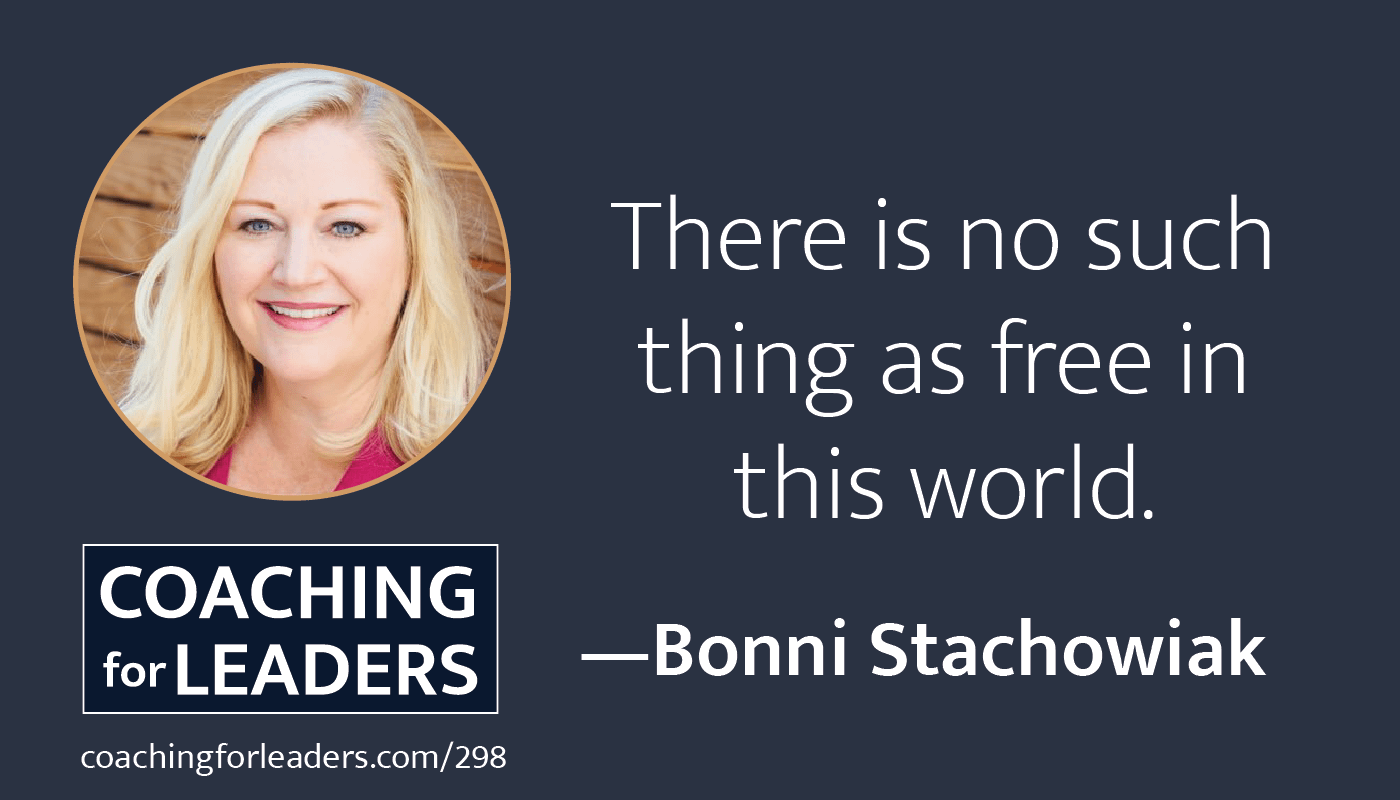 Several years ago, I was working with an organizational team to leverage the power of technology and automation. After a few initial steps, concern arose that automating some areas with customers could result in the loss of a personal, human connection.
That was never the intention of utilizing new technology — so after a lot more dialogue, we eventually landed on this manta:
Let's automate the things we can automate so that we can spend more time doing the things we should never automate.
It's in that spirit that Bonni and I devoted this week's episode to tools that help us both save time and learn more. By leveraging great technology, we each get to spend more time doing the things that technology will likely never replace.
Here's our recommendations:
One bonus item that I didn't mention in the show but probably takes the cake these days on learning efficiency: I buy my books on Amazon's website to read on my Amazon Kindle but also opt for the "add Audible narration" at checkout.
Amazon then provides seamless bookmark syncing between both my Kindle via the Audible app on my iPhone. I can pick up either device anywhere and it starts exactly where I left off on the other device.
What did we miss? Add your suggestion via a comment on this week's show notes.
Weekly Guide: Meet
San Francisco on June 29th: Are you in the San Francisco Bay area? I'm in town the evening on Thursday, June 29th and hosting a FREE, evening meetup for listeners. I'd love to connect with you too —  please RSVP to reserve one of the 30 seats.
Weekly Guide: Books
Love is the Killer App*: Tim Sanders is appearing on the show next week to discuss his new book on Dealstorming*. I loved his first bestseller too and it's survived many rounds of regular book donations in the last 15 years.
Weekly Guide: Articles
How Introverts Can Successfully Manage Extroverts: A good reminder for those of us who are more introverted. I've learned over the years in helps a lot to mirror the energy and enthusiasm of the other party.
50 Mission Statements from Top Nonprofits: Working on your organization's mission statement? These 50 may provide some ideas.
Alan Kay on How Many Books You Can Read in a Lifetime: Short answer? A lot. This may be the inspiration you need to kick-start your reading habit.
Why Retirement is a Dirty Word: I'm fully in agreement with Michael Hyatt's perspective here on "retirement."
Weekly Guide: Inspiration
How JK Rowling Overcame Depression and Rejection to Sell Over 400 Million Books: The most critical sentence in this article is this: "Rock bottom is a foundation, not a conclusion."
Weekly Guide: Fun
Every Color Of Cardigan Mister Rogers Wore From 1979–2001: Just one more example of how the Internet has made our lives better.
Next Week: Tim Sanders
New York Times bestselling author and former Yahoo! executive Tim Sanders joins me to discuss his new book Dealstorming: The Secret Weapon That Can Solve Your Toughest Sales Challenges*.