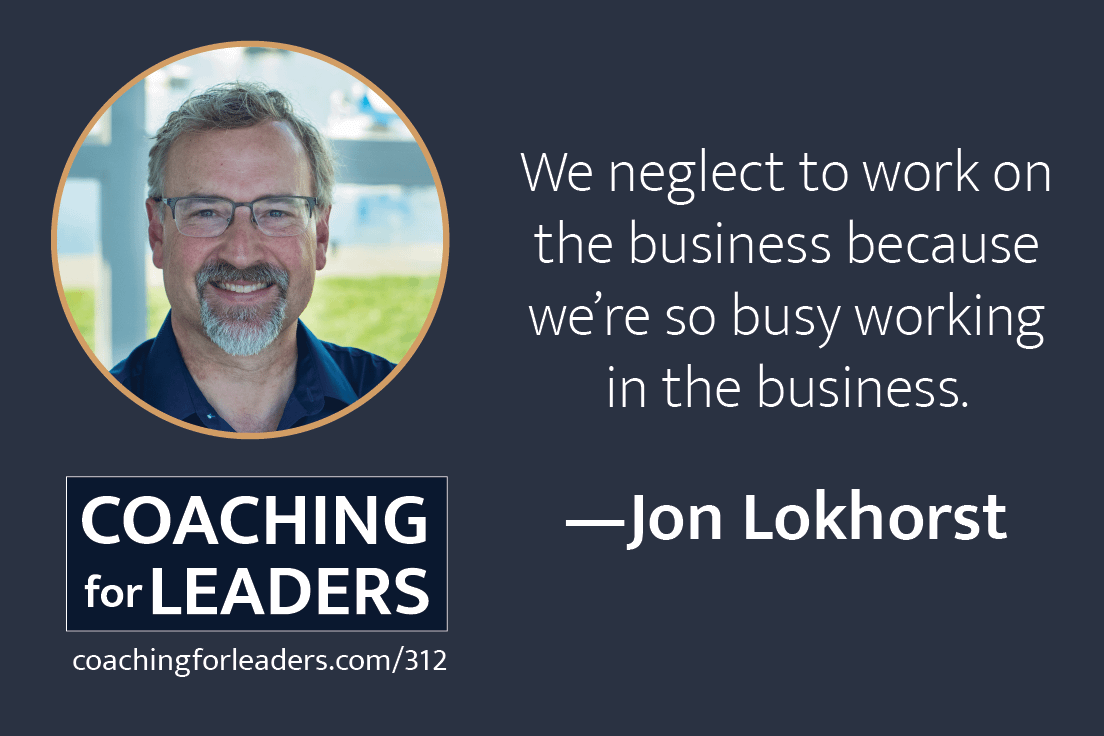 Years ago, I was working with an engineer to help him get approval to attend a leadership course. Although his company had the funding already in place for the course, his manager eventually sent him this denial:
Engineers are not typically approved for leadership courses. Technical courses get priority.
It's much rarer to hear this today. Most organizations recognize the critical value of solid leadership and people skills at all levels, including technical roles.
Few technical people work in isolation and even the largest technology firms have made substantial investments in leadership development and employee engagement.
That's why I was excited to invite Jon Lokhorst to appear on this week's episode. Jon's career started in accounting, but now he supports technical leaders.
If this week's show was helpful, find more in Jon's white paper and e-course on professional development.
Finally, you heard me mention on this week's episode that I'm opening up the Coaching for Leaders Academy for applications again, starting on Monday, September 11th. If you've considered applying for the Academy, I strongly recommend getting on the early alert list before then, as there will be an early application opportunity and special offer for those who've expressed interest early. Register for early notification here.
Weekly Guide: Related Episodes
Weekly Guide: Articles
Amy Gallo's Five Essential Books for Having Difficult Conversations: Several of these were new to me.
The Future of Teamwork is Visual: Speaking of technology, past guest Tim Sanders reminds us of better ways to connect than by conference call. It's a primary reason we use Zoom* for all our Academy sessions.
Walking Lifts Your Mood, Even When You Don't Expect It To: Looks like research is supporting what Bonni and I have long found to be true for ourselves.
Weekly Guide: Audio
Use Your Strengths To Fuel Your Leadership Journey: Past guest Lisa Cummings just interviewed me on the twists and turns of my career. We also talked lots about the StrengthsFinder assessment.
Weekly Guide: Video
The Question to Earn Your Boss's Attention: Both technical and non-technical people alike aim to earn the attention of their bosses — especially in larger organizations. Here's two minutes from me on the question we should all be asking.
Weekly Guide: Books
How To Win Friends and Influence People*: You've heard me speak of this one many times. I've seen countless technical people benefit from this book — a great starting point to human relations and communication skills.
Weekly Guide: Inspiration
The Day I Found Out My Life My Hanging By a Thread: A reminder for all of us that we are guaranteed nothing.
Next Week
The next episode is our monthly Q&A show. Bonni and I will be taking your questions on leadership. Submit your question for consideration.
Subscribe
Subscribe to the Coaching for Leaders podcast on iTunes or Google Play.