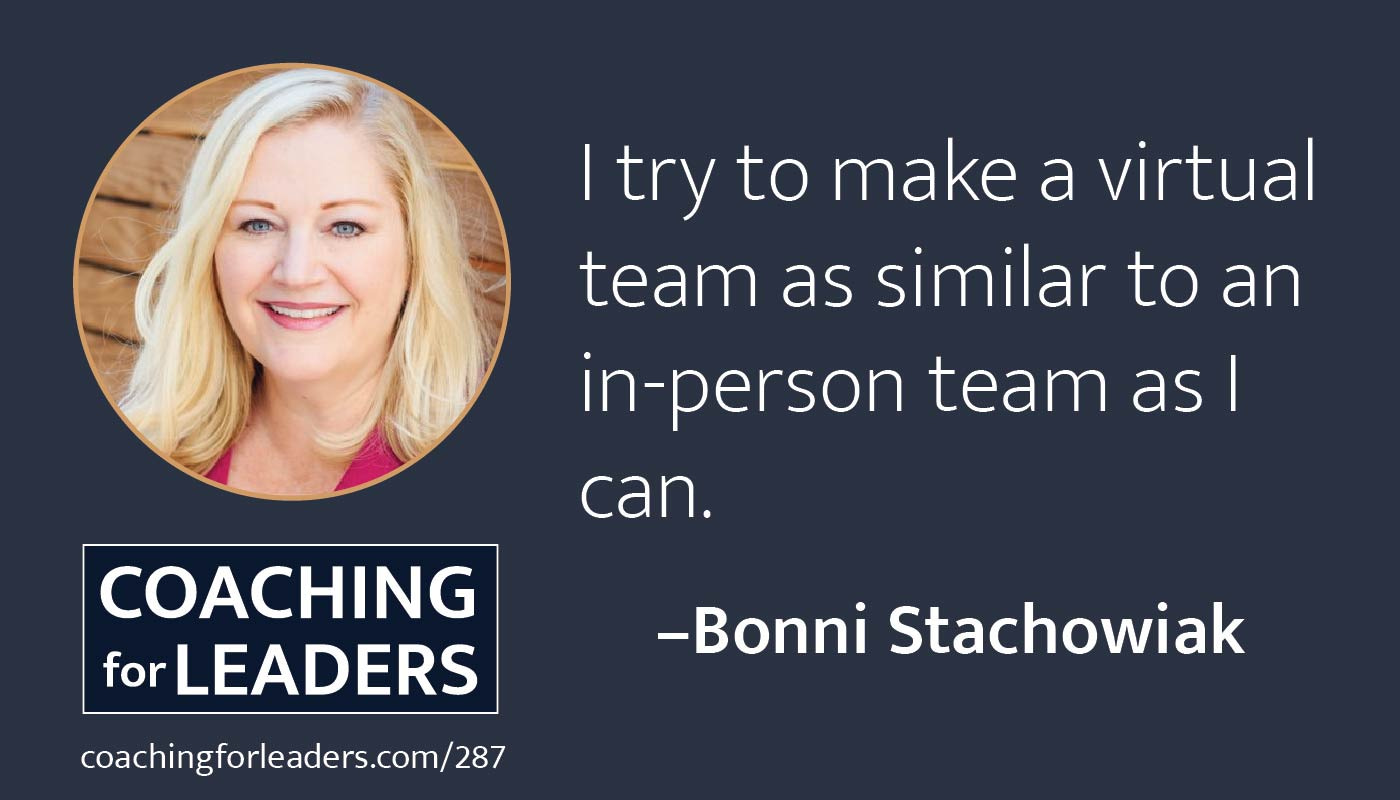 Monday's Episode
287: Why to Start With Why and More Questions: Bonni joined me to respond to questions from listeners on motivating remote employees, inspiring a sales team, the value of a masters degree, and more.
Questions
Roger asked about the best way to motivate a remote employee who is just doing the bare minimum to get by.
Thomas asked how to inspire a sales team that is not hitting their numbers.
Kristeen asked our opinion on the value of a master's degree in today's economy.
Francisco asked if he should include comments from past customers on his LinkedIn profile after a negative separation from a company.
Andy wondered about how the business model works for our podcast.
Resources Mentioned
New MemberCast
How to Create a Team Vision: Earlier this year, I aired a brief lesson on creating a team vision. Many people reached out to me and asked for a permanent link to it. It's now available at the link above as a MemberCast (you'll need to have your free membership activated to listen).
Quick Reads
Great CEOs See the Importance of Being Understood: Love this article. An important read for any leader who is crafting an organizational vision or message.
Steve Jobs: "People who know what they're talking about don't need PowerPoint": I've taught presentation courses for years at Carnegie, and PowerPoint is only a small mention in the course. Here's why.
Now you Can Privately Signal to Recruiters You're Open to New Job Opportunities: After our most recent episode on LinkedIn, I came across this gem. If you're in this boat, I could be a helpful additional to your LinkedIn toolbox.
In-Depth Reads
Beyond Grit: The Science of Creativity, Purpose, and Motivation: Angela Duckworth is the world's leading expert on grit. In this interview, past guest Adam Grant interviews her on why our interests and passions develop over time.
Audio
The Human Element: A lot of us tend to diminish the importance of the feelings of others — and even our own feelings. In this episode of The Look & Sound of Leadership, past guests Tom Henschel and Mindy Danna discuss how to navigate the human element.
Ending Human Trafficking Podcast: I mentioned at the end of this week's episode that one of the people I admire most in the world is Sandie Morgan, co-host with me of the Ending Human Trafficking podcast. If ending human trafficking is an issue you care about — or know someone who does — check it out.
Inspiration
At 94, John B. Goodenough Still Works Tirelessly to Help Us Make the Switch to Renewable Energy: Worried you are too old, late, tired, or [insert adjective here] to make a difference? The 2-minute video is your inspiration for the week.