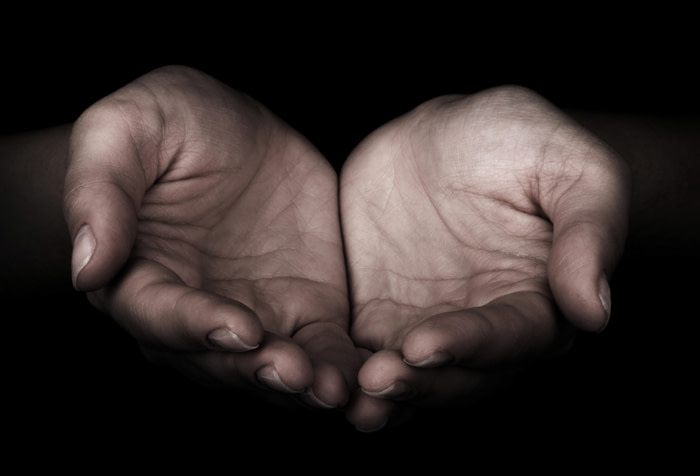 It turns out that beginning as early as age four, we start losing our carefree inner child and begin the process of becoming skeptical and fearful of the world around us.
Perhaps this is why we become more cautious about sharing, a skill virtually all of us learned as children. Today, the case for why sharing in a leadership context sets you apart from so many others.
88 Ways to Create Value
One of George Gershwin's pianos has been resorted to performance condition and donated to the School of Music at the University of Michigan. Here's why this is news:
They actually let people play it.
In this recent article in Forbes, John Baldoni speaks about his experience getting to play this majestic instrument and discussed how Gerschwin's family wished others to have the experience of play and creativity that he so valued. Baldoni captures the sentiment of the project with this quote:
Sometimes a jewel becomes more valuable when people can wear it.
Each of us have something that would become more valuable if we shared it with others. What's yours?
Share Yourself, Too
When I met my wife Bonni, I was a more private person that I am today. As I got to know her and observed how much people loved and cherished her genuine nature, I began to appreciate the value of sharing more of my life and work with others.
Turns out that Bonni was onto something, since this article in The Globe and Mail highlights the three personal development goals that successful people pursue habitually. Here's the good news: by virtue of the fact that you're reading these words, you're probably already doing the first two.
The third one? Spend a lot more time sharing yourself.
Stop Hoarding Knowledge
I recently completed the book Youtility* by Jay Baer. In this book, Baer turns traditional marketing strategy on its head and demonstrates what smart organizations are doing to attract a following in the digital age.
The biggest shift that successful brands make is to share knowledge that will be helpful to people. A generation ago, it would have seemed foolish to "give away" knowledge to help – but it turns out that it's one of the best ways to build trust with your audience, whoever they are.
It's core to the strategy of the Carnegie Coach project I'm working on with my friends at Dale Carnegie. We're working hard to get Carnegie's wisdom out there to be helpful to people through a daily podcast and weekly coaching guide.
If you're in marketing on anyway involved in influencing marketing strategy for your organization, Youtility is an important read.
Top Performers Strategize Sharing
One of the great joys I get each week is airing podcasts that introduce the wisdom and talents of others to a community that is ready to act on them. However, I live with my head in the ground compared to my friend John Corcoran.
John recently posted an article detailed how he grew his network in 2014 and what he's planning to do to get even better in 2015. Since he's pretty much the best person I know at introducing people and sharing other's talents, check out John's 2015 plan – especially if you're working on growing your network this year.
I've already stolen his strategy of having a conversation list for the year so I can start connecting people in my network who will be helpful to each other. The myth of the "self made man/woman" is a lie. Everyone who's built something of real value has asked for a lot of help from others.
City With an Angel
The lost and forgotten in our corner of the world may find their way to Skid Row in Los Angeles, one of the largest populations of homeless people in America. That's where Officer Deon Joseph works the beat.
Joseph's remarkable career with the Los Angeles Police Department is the progression of an officer who wanted nothing to do with Skid Row, to someone who can't imagine leaving (even though he could). Guns and arrests aren't his story; it's all about discovering what matters to others, listening well, human decency, and showing up.
If you're looking for inspiration on how sharing yourself with the world can matter in even the darkest of places, this is your read.
---
Monday's Show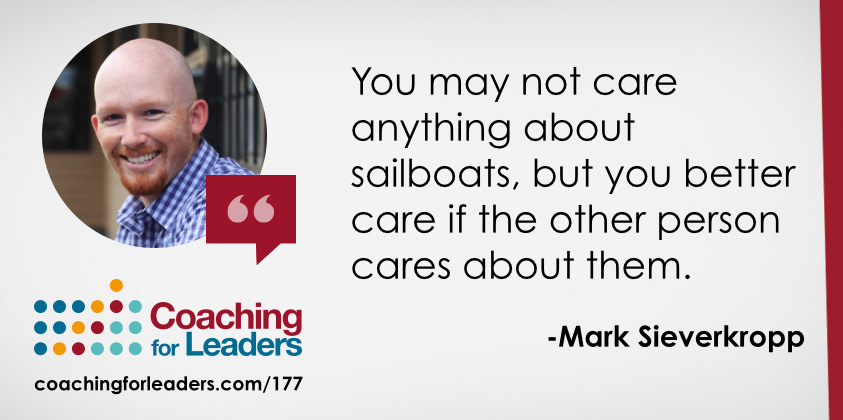 177: How to Start a Conversation With Anyone
A few weeks ago, an article appeared in Forbes by John Corcoran on the 25 Professional Networking Experts to Watch in 2015. Mark Sieverkropp and I were both featured and I subsequently learned about his book, How to Start a Conversation With Anyone.
Mark joined me on this week's show and we discussed in detail the six steps he recommends in his book. He's also made the book available for free to Coaching for Leaders listeners (thanks Mark!) If you like what you heard, you'll also want to check out Mark's live, online Networking With Purpose event* being held on February 10th at 3:00 p.m. EST, which he's hosting jointly with John Corcoran and Matt McWilliams.
Here is the direct link to the show notes and audio for this week's episode.
I welcome your comments on any of the above at this link.