Dale Carnegie said in How to Win Friends and Influence People*, "Remember that a person's name is to that person the sweetest and most important sound in any language."
Few things start or cement a relationship better than being able to call the other person by name. In today's leadership guide, resources on how to do exactly that.
This Is Holding You Back
For years, I've heard clients complain about how hard it is to remember people's names. Whenever the topic of building relationships with others comes up, not being able to remember names is the obstacle people cite more than anything else.
There are many things you can do to get better at remembering names, but few of them will matter if you can't get past your own mental obstacles.
In this 3-minute video, I make the case that you'll be horrible at remembering people's names as long as you have the belief that you're horrible at remembering people's names.
Follow These 5 Steps
My friend and past guest Tom Henschel hosts The Look & Sound of Leadership podcast, a great addition to your Coaching for Leaders listening. Awhile back, he aired a show teaching how to remember names.
Tom artfully describes the care that we should show for each person's name. He says,
When someone is about to say their name to me, I imagine that a giant catcher's mitt of white feathers covers my entire mid-section. As they speak, I picture their name in big block letters floating into the mitt where I cradle it.
If you want to show that kind of care, here's four minutes of audio from Tom on the five steps to success in remembering names.
Dr. Doctor, M.D.
Ever since Kevin Pho appeared on the show earlier this year, I've been following his blog and been impressed with how his work humanizes healthcare.
Healthcare is an industry where the regular use of formal titles is commonplace. That's all good, unless you don't fit that mold.
Many doctors prefer a formal title. Some don't. And some like Mina Le ask, "I get that they're trying to show respect, but how is it respectful to go against someone's wishes?"
The best way to address someone is to find out how they want to be addressed. Otherwise, people like Mina Le feel like they work in a place where nobody ever calls them by name.
Challenge Yourself
One of the many perks I've had of working for Dale Carnegie is getting to watch some of the best in my industry up close each day. One of the top trainers I know of is Nathan Czubaj.
Nathan appeared on the show last year to discuss working in a different culture, but his chief talent is developing people through training. He is masterful at challenging others to do more than they thought possible and then helping them succeed.
Like lots of us, Nathan has moved many times and needed to get to know people in his new neighborhood. In this 8-minute episode on Carnegie Coach, Nathan shows you exactly what he does to remember new names — and how he teaches it to others.
Monday's Show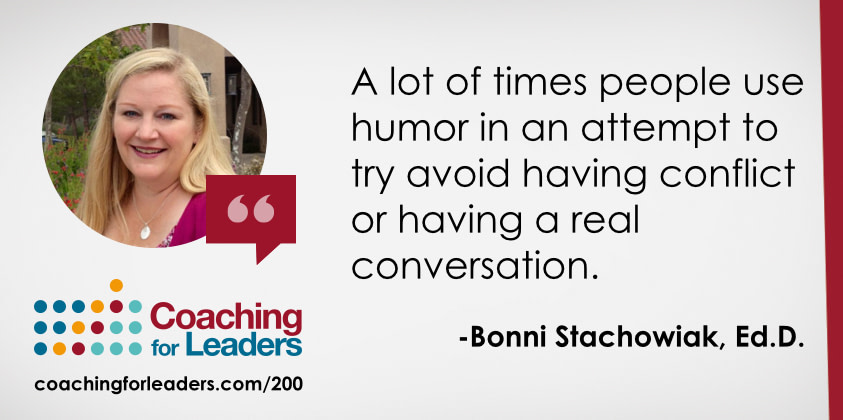 200: How to Plan Your Career and More Community Questions
On Monday, Bonni and I aired the 200th episode of Coaching for Leaders. Appropriately, the milestone fell on the first Monday of the month, so we got to hear your voices and respond to questions on careers, productivity, humor, and how to exit with grace.
The audio and all our recommendations are posted on the Coaching for Leaders site. Thank you to everyone who reached out to congratulate us on 200 shows. If you're still looking for that special 200 show gift, we're always grateful for a rating or review from you on iTunes.
Is this week's leadership guide helpful? View comments from others and add your thoughts here.