Three years ago, my father-in-law Jim Frazee snapped this photo of Highway 1 near Big Sur, California.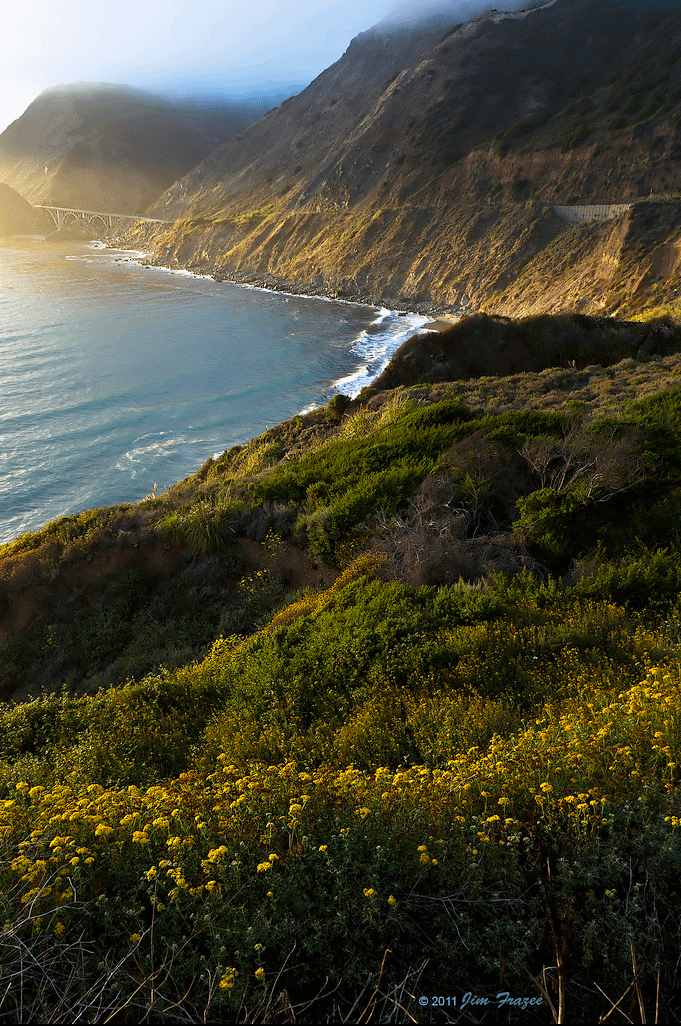 If you've never done it, one of the best things for your bucket list is to take the drive up or down the California coast between San Francisco and Los Angeles. The coast highway is believed by many (me included) to be the most beautiful drive in the world.
I've driven the California coast five or six times over the last 25 years and, despite the extra time it adds to the trip, I try to do it if time allows. Every time I've been grateful that I took the journey.
Except once.
The first two or three times I made the drive, the weather had been perfect and I just assumed it was always that way. On a later trip, fog rolled in about halfway through.
A beautiful drive up the coast suddenly turned into a tiring slog along a two-lane highway at 10–15 mph for hours (mountains separate you from any other through roads). I quickly realized I had to stay alert at every moment, concerned that another car would cross the median in the fog.
I received a new and unwanted respect for the twists and turns in the road that I previously loved. I arrived at my destination hours late and completely exhausted.
I was struck at the time by how quickly something that was so enjoyable could turn into massive work and fatigue. The road was the same, but the sudden difficulty in being able to see where I was going completely changed the experience and results.
Maybe I'm a little nuts, but I can't help but think about this trip when I talk with people about the direction their organization is heading. It seems like that most common answer that I get to this question when I've gotten people behind closed doors is:
I'm not really sure.
Lots of people are not really sure where the organization or leader is going. Or, even worse, they've been told or seen evidence of heading five different directions, depending on which meeting they most recently attended.
It's just like driving through fog. People move forward, but cautiously. Nobody enjoys it very much. Everyone just wants the trip to be over with.
Warning flags go up for me whenever I hear a leader articulate a vision of the future that sounds like this:
We're working hard to improve our numbers and provide the best possible solution to the customer. Our people are excited and up for the challenge.
No they aren't, since they don't have any clue where they are going or any measure of when they'll arrive. And, nothing saps energy more than the word "solution" in any vision or mission statement. Most likely, people show up for work because that's what they did yesterday.
If you're the person responsible for articulating a vision of the future (heads up: every person in every role is responsible for this at times), ask yourself these three fundamental questions:
Can anyone I ask in the organization clearly identify where we are going at any given moment?
Can people verbalize exactly how they will know when we arrive?
Is there real evidence that people are excited about getting there? (Showing up for work is not evidence – it's a paycheck.) If you're not sure, the answer is no.
Effective leaders articulate a vision that shows people exactly where they are going, paints a picture of exactly what it will look like when they arrive, and gets them excited for the journey.
If you haven't done that, today may be the day to start.