Monday's Show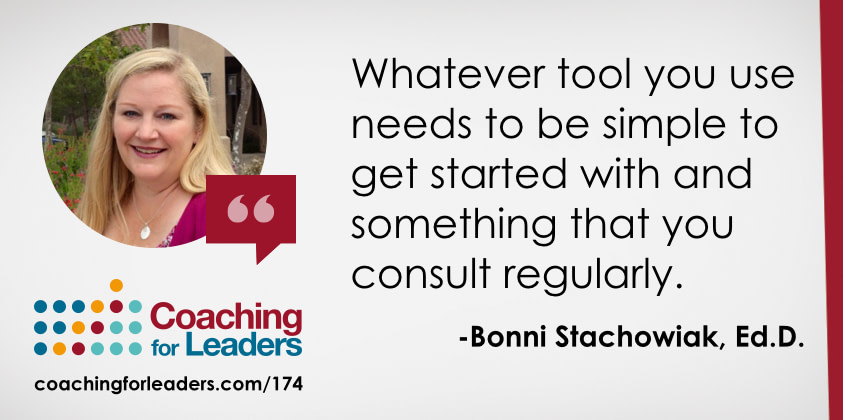 174: Leadership Resources and More Community Questions
Bonni and I kicked off the New Year with a Q&A show focused on Leadership resources. We fielded questions about attending training with your team, how to use a calendar and planner effectively, ways to engage people with online forums, handling mistakes, and more. Here's the audio from the show and links to all our recommendations.
---
Weekly Picks
This week's picks are intended to get you in the right mindset to hit the ground running in the New Year:
6 Ways to Be Efficient
Dan Ariely has made a career out of studying human behavior, most famously in his book Predictably Irrational*. He's an economist at Duke University and his research has helped lots of businesses and leaders discover what works (and doesn't) with human behavior.
In this article by Eric Barker, Ariely details six secrets to managing your time. There's something here for almost everyone that will help with efficiency. I especially resonate with determining your key productivity times and not viewing email as a break in your day (someone remind me of that an hour from now.)
How to Avoid Death by PowerPoint
If it's one of your New Year's resolutions to be a better speaker, the design of your PowerPower slides can get you started. In this article I published yesterday for Carnegie Coach, I detail two of the key rules that we teach participants at Dale Carnegie who seek help from us on their presentation skills.
The key distinction: PowerPoint is designed to enhance the presentation. Not be the presentation. (Now, if only you could sneak this into the inbox of your colleague who reads every word of every slide.)
The Secret to Effective Motivation
While no one would argue the complexity of the things that motivate human beings, those motivations generally fall into two buckets: internal and external. Internal motivational is the satisfaction we get from doing things for their own sake (such as reading a book to learn) vs. an external motivation which is tied to some kind of reward (such as winning a book reading contest).
Many organizations and leaders focus mainly on the external motivations (yearly bonus, benefits package, etc.) More and more, research is showing that attention to internal motivation is just as important, if not more so. This article about recent research done on cadets West Point makes the case.
If you're looking for a power lesson in how to motivate people, the book Drive* by Daniel Pink is always my top recommendation.
78 Seconds on How to Win
A lot of people play to win the day, or the week, or the month. Few are willing to put in the real work to stay in the game for the long-run.
Chris Lema posted this recently. Watch the 78-second video.
His money line?
Most of the time, winning is a function of lasting.
27 Years to an Overnight Success
Speaking of staying in the game, Steven Pressfield wrote recently about his "overnight success" in writing The Legend of Bagger Vance*. His journey to an overnight success took 27 years.
Whenever I read about or interact with people who've had seemingly overnight successes, I almost always discover that years of diligent, consistent work led to it. On the rare occasions when that's not the case, success tends to be just a flash in the pan – since people haven't learned how to sustain it through prior experience and effective habits.
The secret of an overnight success is that no real success happens overnight (although, if it did, there's a possibility I might find it while feeding Hannah).
I welcome your comments, questions, and feedback at this link.