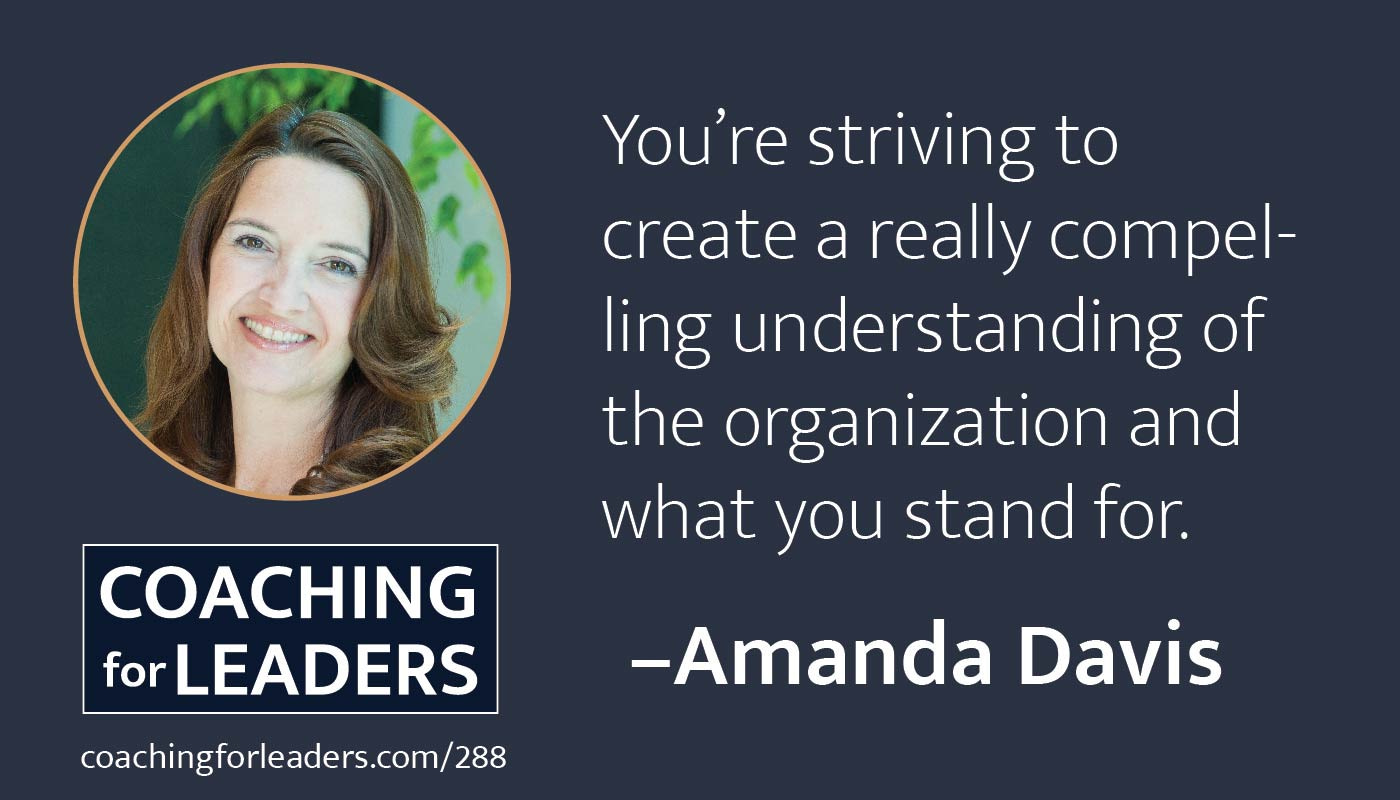 Monday's Episode
288: Get Better at Onboarding Employees: Amanda Davis, an executive consultant with 25 years of professional leadership and hospitality experience, joined me on this week's show to teach us how to better onboard employees.
Key Points
Part 1: First day on the job
Keep it short (1.5-2 hours long)
What are the essential things an employee needs to know?
Get to the why of the employee's job. What's the meaning and mission behind the organization?
After Part 1 your employee should feel informed, excited, and motivated.
Part 2: About 45 days after hire
Longer than Tier 1, should be around 3 hours long
Covers what team members need to know to grow their jobs.
After Part 2, your employee should feel educated, excited, and confident.
Resources Mentioned
Related Episodes
Quick Reads
Avoid Asking Why, And What Good Leaders Say Instead: Past guest David Marquet is masterful at helping leaders use language well. This masterful article reminds me of one of Colin Powell's principles: the commander in the field is right until proven otherwise.
How 'Intellectual Humility' Can Make You a Better Person: Love the reminder in this article of the distinction between the fixed mind-set and growth mind-set.
How Smart People Work Less and Get More Done: Yet again, more evidence that working longer doesn't help you be more productive. Plus, strategies on how to get better.
In-Depth Reads
Are You Solving the Right Problems?: Sadly, we often are not. This important read from Harvard Business Review shows you how to prevent falling into the trap.
Just For Fun
Dear BBC One Dad, We Feel Your Pain: If you missed the motion picture event of the year, check this out. This first time I saw the video I had the same reaction as the authors…this so easily could have been me.