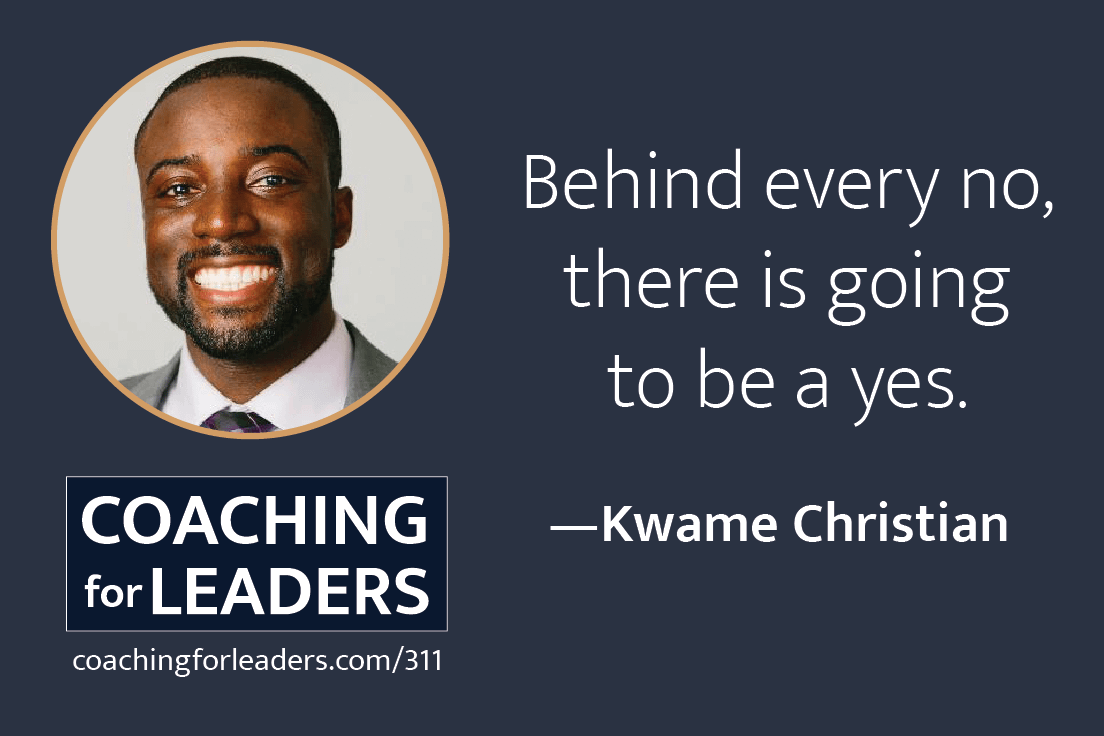 Earlier this year, I suddenly found myself in a critical negotiation on an important project. Past negotiations in my career have taught me — often the hard way — to start by asking questions.
In hindsight, asking lots of questions and delaying my response a bit ended up resulting in a much better outcome for both parties.
This week's guest Kwame Christian zeroed in on both the importance of time and questions in tough negotiations — plus a lot more. Be sure to check out Kwame's ultimate negotiation guide as well.
Weekly Guide: Related Episodes
Weekly Guide: Articles
These 10 Words From Jeff Bezos Should Be Your New Mantra for a Healthier and More Productive Life: Yep. Most of us would benefit a lot from focusing on these ten words.
The Dark Side of Resilience: Great overview on something I've seen many times: overused strengths becoming a liabilities.
Effective Leadership Is Just Seven Questions Away: I like Michael's elevator analogy — and of course, the seven questions.
Why I Wear a Bow Tie: Lots of us aim to be intentional about personal branding. I'm loving what past client Melissa Minneci has done.
Weekly Guide: Video
The Difference Between Manipulation and Leadership: I've been asked about this distinction a bunch over the years. Here's my 2-minute answer.
Why Reciprocity Improves Mentor Mentee Relationships: This wisdom from past guest Simon Sinek directly ties into my thoughts above on manipulation vs. leadership.
Weekly Guide: Books
What Color Is Your Parachute? 2017: A Practical Manual for Job-Hunters and Career-Changers: Fifteen years ago I worked through a prior version of this book to help with a big career transition. I still recommend it (and have done so several times this week already).
Weekly Guide: Just for Fun
Space Station Transiting the Eclipse: My favorite video from this week's solar eclipse in North America. These guys actually captured the International Space Station passing in front of the sun.
Next Week
Jon Lokhorst teaches us how technical leaders (CPAs and CFOs) can best leverage leadership.
Subscribe
Subscribe to the Coaching for Leaders podcast on iTunes, Google Play, or Stitcher.