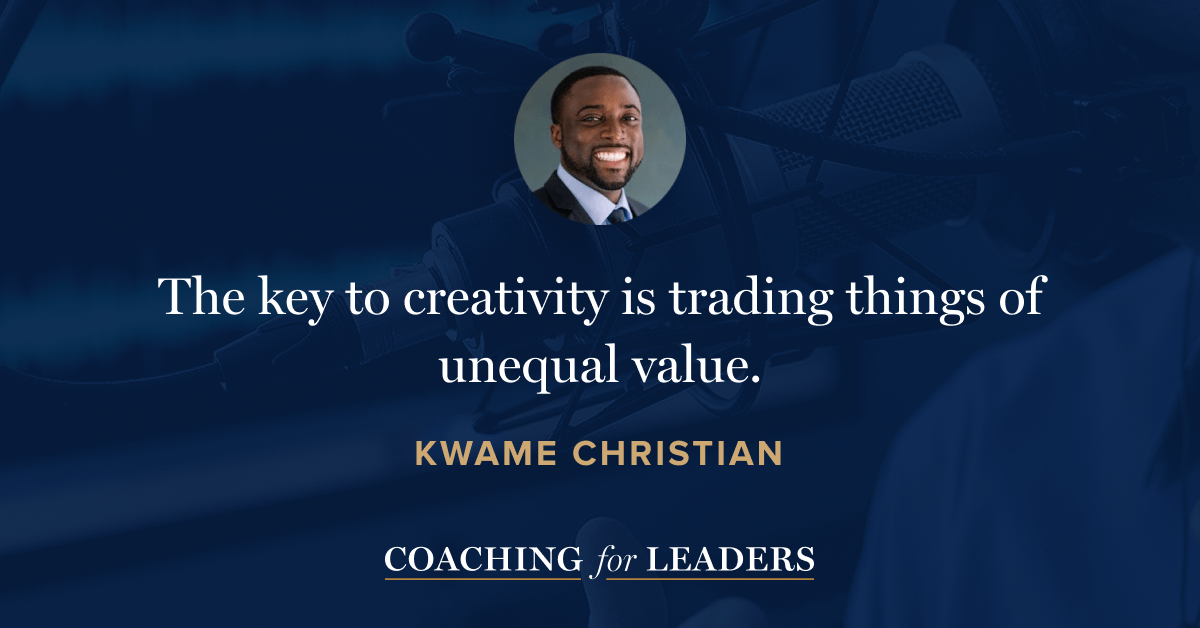 Kwame Christian is a business lawyer and the Director of the American Negotiation Institute. His TEDx Talk, Finding Confidence in Conflict, was the most popular TED Talk on the topic of conflict of 2017.
Today, he's working extensively with procurement departments within companies to help them make better deals. Kwame hosts the top negotiation podcast, Negotiate Anything and is the author of the book Nobody Will Play With Me: How to Find Confidence in Conflict*.
In this week's episode, Kwame and I discuss walking into a negotiation situation when someone else has more leverage, power, or authority. Yes, there are still many things you can do to influence a positive outcome for both parties — and we detail several practical actions almost anybody can take.
Here are the most useful links from this episode:
If this episode helped, these will be useful too:
Recommended Reading
The Mystery of the Miserable Employees: How to Win in the Winner-Take-All Economy: Fascinating look at how Microsoft used data to uncover what was eating at employees. Reminds me of past guest Jenny Deaborn's work at SAP.
Your Professional Decline Is Coming (Much) Sooner Than You Think: This line sums it up: "Be Johann Sebastian Bach, not Charles Darwin."
A Learning Secret: Don't Take Notes with a Laptop: Echos the advice from past guest Oscar Trimboli to move past the words we hear — and listen for meaning.
Useful Books
The Art of Gathering: How We Meet and Why It Matters*: For many in our listening audience, the season of summer gatherings is upon us. This book from past guest Priya Parker will help you make the most of time together.
Video Picks
This is How to Make Your Meetings Less Awful: Three techniques from past guest Daniel Pink and meetings expert, Steven Rogelberg.
Dave's Corner
What's Right and What's True: Respect does not equate with silence. Right or wrong, silence from you indicates to everyone else that the other person's truth is yours too.
A Bit of Inspiration
Get Yourself a Catcher Like This One: When life pitches you a lemon…
Just for Fun
America Needs More Kids on Bikes: Yes, we do.