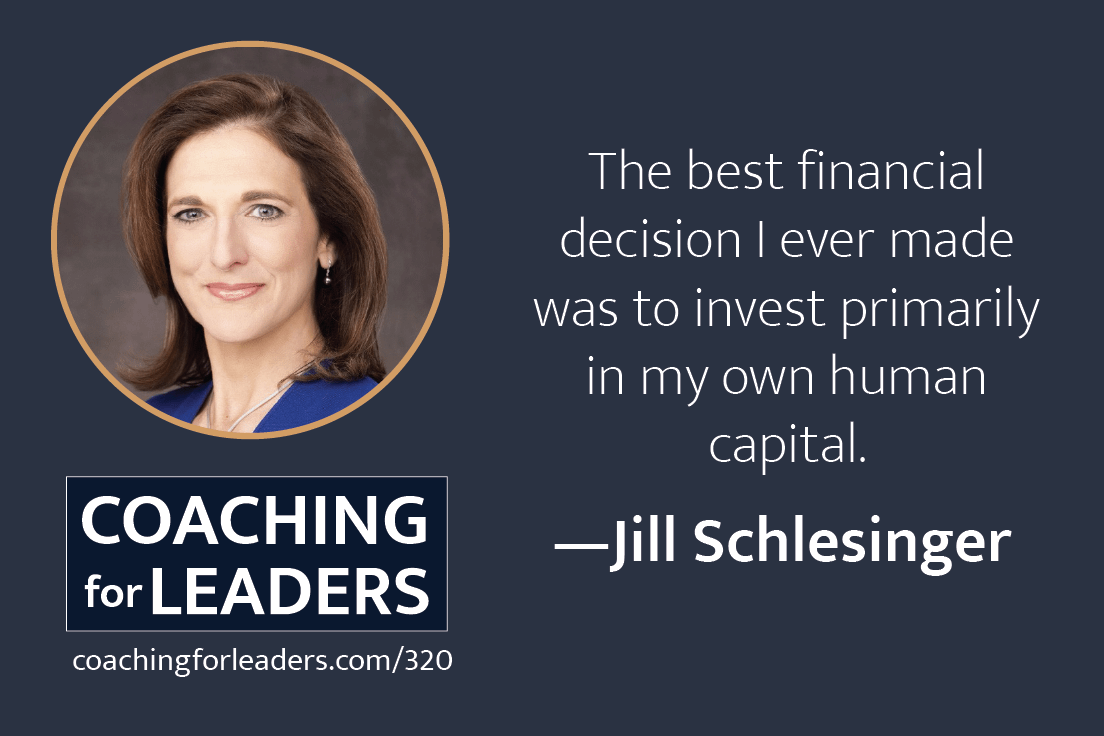 Years ago, I heard the late Zig Ziglar make the case that money is like oxygen. If you don't have it, there just aren't a lot of substitutes.
Ziglar warned of the dangers of building wealth for wealth's sake — but he (like me) was a believer that if you manage your finances well, it gives your family and you many more choices — and opportunity to influence.
Since financial management is a area where a lot of us struggle, I knew that hearing from Better Off podcast host Jill Schlesinger would benefit a lot of us.
Jill and I discussed when you need a financial professional, the best way to handle life insurance, how to handle the recent credit agency hack, and much more. All of the resources we mentioned are detailed in this week's show notes.
Weekly Guide: Related Episodes
Weekly Guide: Articles
Successful People Start Before They Feel Ready: Yes to this entire article.
Four Strategies When Holding 1-on-1s: Academy members Daniel Soeiro Sanches and Beth Garrison teamed up on this practical advice.
You'll Never Be Famous — And That's O.K.: Excellent message here from Emily Esfahani Smith.
Michelle Pfeiffer: 'I'm Always Afraid of Failing': Speaking of fame, the famous have the same fears as the rest of us.
Weekly Guide: Audio
Conflict: One of our Academy members is dealing with conflict between two employees right now. When I saw that Tom Henschel aired this episode last week, I immediately passed it along. Great starting point if you're dealing with this too.
Weekly Guide: Video
Why You Should Write a Failure Resume: Fast lesson from past guest Daniel Pink.
Elephant in the Room: 22-second reminder from past guest David Marquet.
Next Week
Jenny Dearborn, Senior Vice President and Chief Learning Officer at SAP, joins me to discuss how to use data and analytics to return measurable business results.
Subscribe
Subscribe to the Coaching for Leaders podcast on iTunes or Google Play.