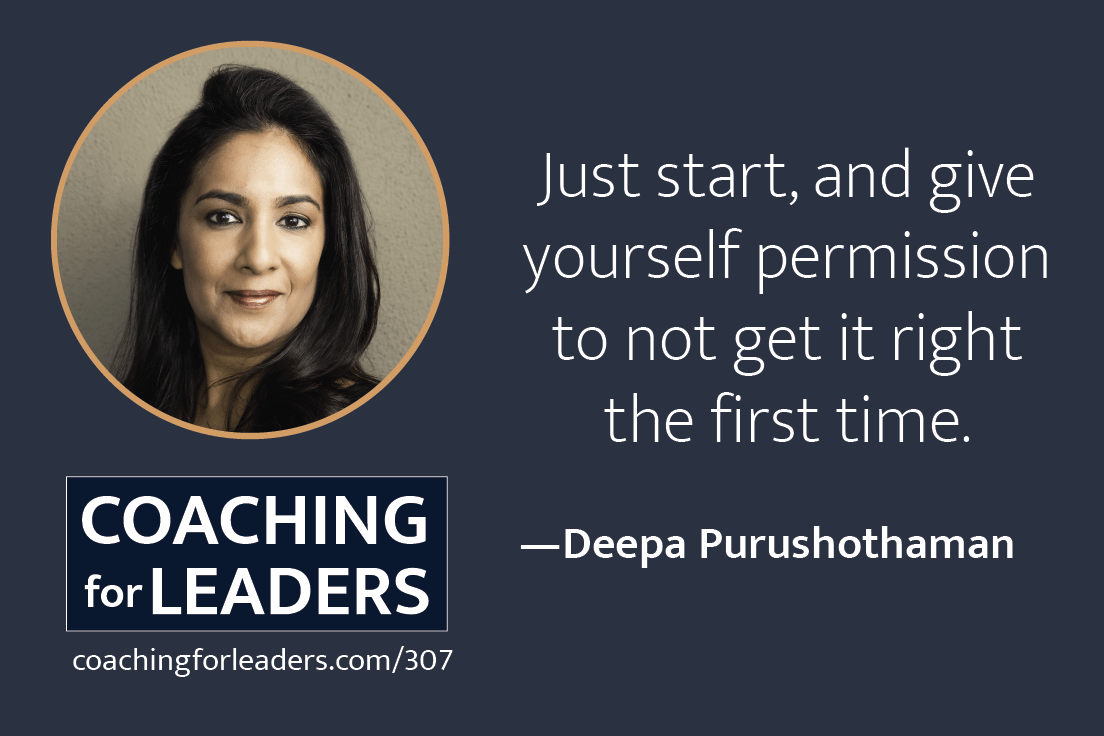 Almost every organization I connect with has the espoused value of supporting an inclusive workplace. Many organizations also take action on this value through employee resource groups, diversity training, and tons of other activities.
Yet, it's also the case that these efforts, genuine as they are, often are perceived as lacking. This is further complicated by the complexity of inclusiveness — a value that even if we hold dearly, most of us have made mistakes with in the past.
That's why I was intrigued with what Deloitte is doing on inclusion, after noticing that the needs of their employees were changing. Deepa Purushothaman, National Managing Principal of Inclusion at Deloitte, joined me this week to discuss their strategy — and help us learn how to take better action, too.
Weekly Guide: Related Episodes
Weekly Guide: Articles
Why Sexual Harassment Is More of a Problem in Venture Capital: A lot of us have heard the stories coming out of Uber recently, but it's not just them.
Is it Risky for Women in Leadership to Tell "Learning Stories"?: Past guest David Hutchens challenges us with an important question I know I haven't considered enough.
Dominate Your Next Negotiation: An FBI Hostage Negotiator Explains the 90-Second Rule: past guest Chris Voss shares a key negotiation tactic here. Hint: involves your ears in a big way.
Weekly Guide: Books
Marshall Goldsmith's Give Essential Books on Leadership: Short list from the top executive coach in the world.
8 Classic Novels That Will Make You a Better Leader: Fiction has as much to say to us about leadership as non-fiction.
123 Business Books Every Entrepreneur Should Read: So many good ones here for all kinds of leaders, not just entrepreneurs. Favs of mine include #4, #13, #17, #20, #27, #42…oh I could go on forever.
Weekly Guide: Video
Responding When Your Expertise Is Challenged: Excellent 3-minute video by Harvard Business Review on advice from this week's guest, Deepa Purushothaman.
Meet Me: Orange County
Orange County Meetup on August 17th: I'm hosting a FREE meetup right here in Orange County next month. Come meet me and other local listeners. See details and RSVP here.
Next Week
Mike Erwin joins me to discuss how to lead yourself first. He's the author of the new book Lead Yourself First: Inspiring Leadership Through Solitude*.