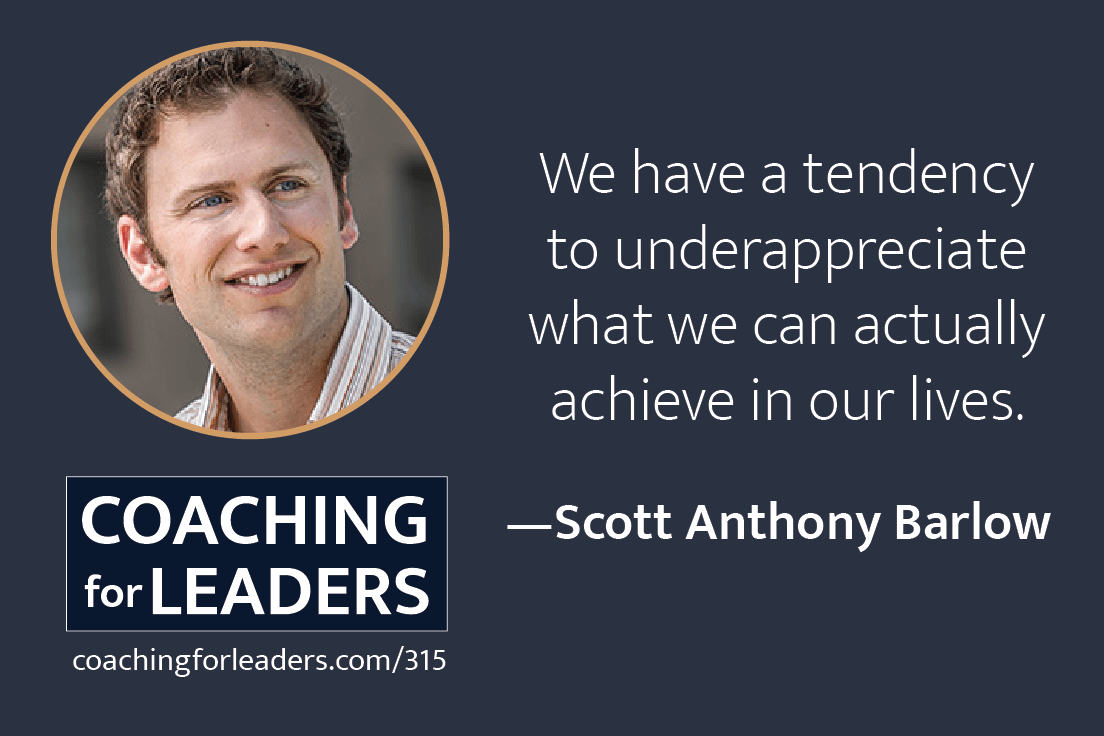 I'm writing these words late in the evening, snuggled up in my favorite chair — long after everyone else in the family has gone to bed.
Sometimes it's just the best time to write.
Working late works really well on some days. It also matches up with the point Scott Barlow made on this week's episode:
Work-life balance had become a term that everyone aspires to, but nobody ever feels like they arrive at. Most of us jump between work, family, and personal time throughout our days.
That's why Scott made the case for work-life integration in this week's show. And, since Scott's an expert at helping people design lives and careers that align with that, you might want to check out his free, 8-day video course that will help you figure it out.
Weekly Guide: Related Episodes
Weekly Guide: Articles
Facts Don't Change People's Minds. Here's What Does: My favorite advice from this article is to have, "Strong beliefs, loosely held."
Where Are the Leaders? How to Find Hidden Talent in Your Organization: Love the questions at the end. We should all be asking these.
Six Myths about Success That Can Hold You Back: All these are good — and especially the 4th one. It's one of my central aims for Academy members.
If You Want to Be a Great Leader, Spend Some Time Alone: Matches up perfectly with Mike Erwin's recent message on the podcast. I'm taking a solitude day next week.
Starbucks's Response to Hurricane Irma Is a Masterclass in How to Take Care of Your People: Every organization with the means to do something like this should take note.
Weekly Guide: Video
The Power of an Emotional First Aid Kit: Love this suggestion from Daniel Pink and Bonnie St. John. Speaking of "love" — that's the name of the email folder I keep on my account with lots of kind notes, for exactly this reason.
Weekly Guide: Books
A Beautiful Constraint: How To Transform Your Limitations Into Advantages, and Why It's Everyone's Business: I interviewed co-author Mark Barden awhile back. I think about the lessons from this book often. If you don't have the resources right now to do what you want to do, this is your read.
Weekly Guide: Webinar
Cracking the Code on Career Happiness: Scott Barlow, this week's guest, is offering this free webinar next week. If career happiness in on your radar screen right now, this may help.
Weekly Guide: Just for Fun
Somehow This BBC Newscaster Got Lost in the Studio — While on Air: We've all been there, brother.
Next Week
Tom Henschel, host of The Look & Sound of Leadership podcast, returns to the show to discuss how to give an elevator speech — and his wisdom goes WAY beyond answering the "What do you do?" question.
Subscribe
Subscribe to the Coaching for Leaders podcast on iTunes or Google Play.