I'm testing a new format for this week's leadership guide. Resources are still below, but first a little narrative about this week's episode. Hit reply and let me know your thoughts on the format.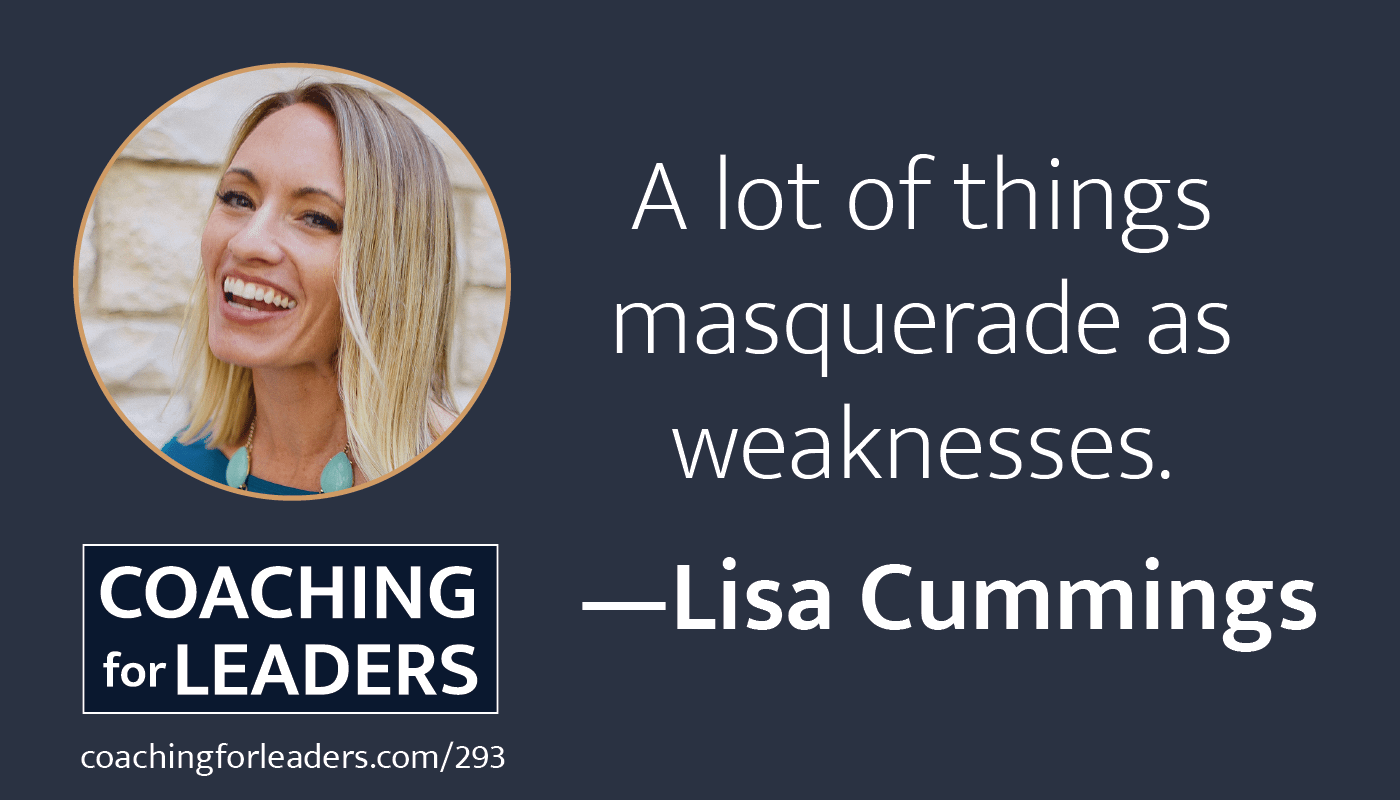 Twenty years ago, I hired a personal coach to help me through the challenge of having over-committed myself to too many things. One of the earliest assignments I received from her was to read this book:
The book was the predecessor to StrengthsFinder and accompanying books that became far more popular: Now Discover Your Strengths and StrengthsFinder 2.0*. I remember getting two clear lessons from it:
Spend as much time as possible doing the things you're naturally good at.
Let other people do everything else.
As popular as StrengthsFinder has become, I still find that sadly it's not the default orientation in most organizations. Well-meaning leaders and organizations administer StrengthsFinder often, but do little in practice to then align work with the talents of the people in their organization.
That's why I was thrilled to chat this week with Lisa Cummings, host of the Lead Through Strengths podcast and CEO of the company by the same name. Lisa and I talked through some of the practical strategies that leaders can do in order to actually create a strengths-based culture.
Lisa shared a number of resources with us from her site. If leading through strengths resonates with you a lot, I encourage you to also give her show a listen.
Next week, I welcome Chris McChesney to the show, co-author of the bestselling book The 4 Disciplines of Execution: Achieving Your Wildly Important Goals*. If getting movement on key metrics is important for your team right now, you don't want to miss our chat.
This Week's Best Finds…
Quick Reads
How to make a LinkedIn page that wows recruiters, according to the guy who just overhauled its design: Great follow-up to the recent LinkedIn episode with Brenda Bernstein.
A Simple Strategy for Connecting With Your Team: Searching for a way to get better connected with your team, while contributing to their insight and learning? This weekly action from Brett McCarty may be just the thing to try.
Try an Internal Press Release Before Starting New Products: On last week's episode we discussed the importance of partnering with the people you want to serve. Here's a tactical way to make that very intentional.
Deep Work: The Secret to Achieving Peak Productivity: A key except from past guest Cal Newport's popular book examining how another past guest, Adam Grant, manages to turn out such a high quantity of stellar work.
Audio
The Voice of Authority: Tom Henschel's monthly episode from The Look & Sound of Leadership podcast zeros in on a key truth we should all embrace: "Authority is not a given; people do not have to do what you say."
Racial Identity in the Classroom: This conversation between Bonni and adult learning expert Stephen Brookfield resonated a ton with me. Whether in the classroom or the boardroom, if you haven't thought about racial identity much, this is a must listen.
Books
Transitions by William Bridges*: I was just speaking with an Academy member earlier today who is navigating a big change in the workplace. He asked if there was a good model to follow to navigate big transitions in life. My answer? This book.