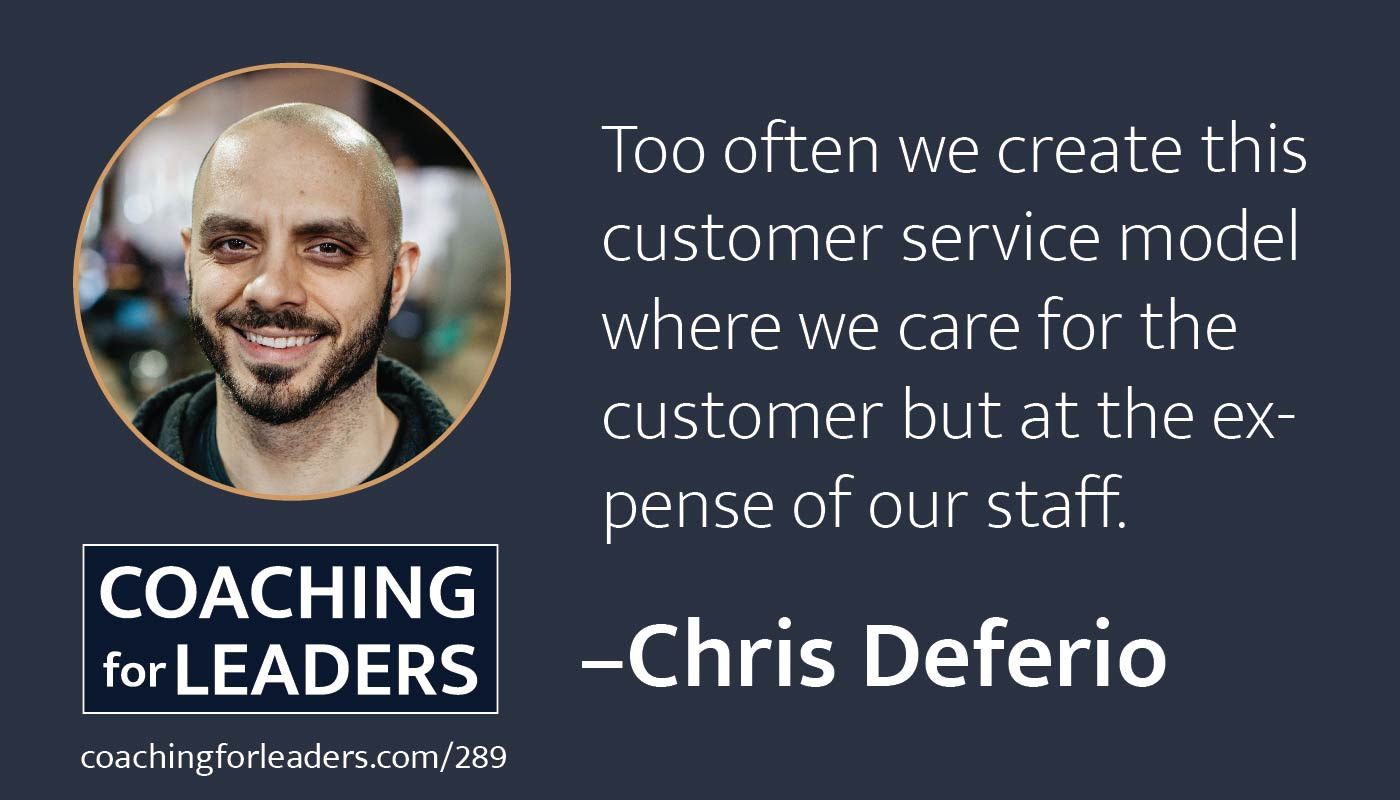 Monday's Episode
289: How to Lead Part-Time Staff: Chris Deferio is the Cafe Operations Manager for Sunergos Coffee and also the host and producer of Keys to the Shop. He joined me this week to share insights on leading part-time staff.
Key Points
You can only go so far with positive feedback, you should also seek feedback on how you can improve.
If you have a failure, just learn the lesson from it and apply that knowledge in the future.
When hiring, focus on finding people who share your core company values.
A lot of people know how to give good answers for the normal interview questions, so you have to ask different, more creative questions to really get to know them.
Rather than view scheduling as a burden, look at it as a way to serve people.
Doing a great job scheduling employees is a good way to show employees that you care about them.
Resources Mentioned
Related Episodes
Quick Reads
Stop Reading Lists of Things Successful People Do: While I've long been hitting delete on the "X things successful people/leaders do before breakfast" lists, I'm sure I've shared articles like this before. Great perspective from Harvard Business Review.
A More Intentional Approach to Scheduling: I like this one from Academy member Brett McCarty because it captures two big truths of scheduling: the importance of having a plan — and the importance of being flexible with it.
William Bridges on Transitions: Great summary of one of my favorite all times books. I constantly am recommending Transitions by William Bridges* to clients who are navigating them (i.e. almost everyone, all the time).
On Digital Minimalism: Past guest Cal Newport challenges us to think about how we use technology. Great read if you find yourself overwhelmed with everything online.
Audio
How to Be a Power Connector: Past guest John Corcoran recently interviewed Judy Robinette on his Smart Business Revolution podcast. I found her perspective wise — and her mindset on networking something we should all strive for.