What do Hershey's Kisses, Vincent van Gogh, and Lin-Manuel Miranda have in common?
All found their way into this week's leadership guide.
This Week's Show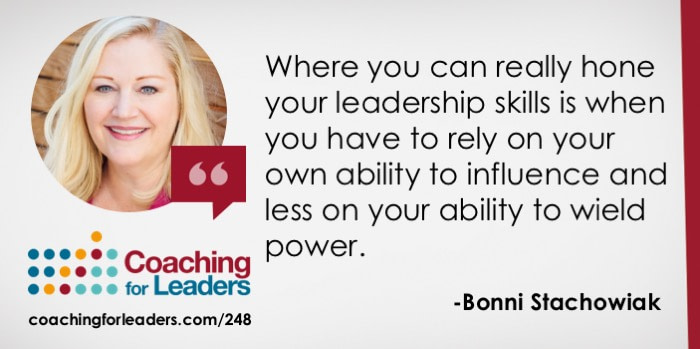 248: How to Integrate Teams and More Questions
In this month's question and answer show, Bonni and I responded to questions on integrating teams, leadership organizations, diversity, and much more. Check out the show notes for all the resources we mentioned — and submit your question here to be considered for a future Q&A show.
Quick Reads
The Secret to Being a Better Leader: Fabulous article by Dacher Keltner on power and empathy. Yes, they are related (but probably not how you hoped).
5 Mindsets That Have Helped Successful People Bounce Back From Failure: Included in this article about the founder of The Hershey Company is this message: virtually every successful person faces a lot of failure.
Video
A Simple Trick for Getting the Right Stuff Done: Daniel Pink brings another valuable lesson. This one is powerful (and simple) if you'll do it.
Level 5 Leadership: In his blockbuster bestseller Good to Great*, Jim Collins coined the term "level 5 leadership." This explainer from Harvard Business Review details the levels — and the combination of traits that top leaders need.
Painting in the Dark: One key to greatness is paying attention to the activity for its own sake. Vincent van Gogh didn't paint because he was a success. He painted because it was fun.
Books
Deep Work*: References to this book came up in virtually every Mastermind session this week. My chat with Cal Newport earlier this year seems to have resonated. If you want to get better focused on your work, this is your read.
Just For Fun
Broadway Carpool Karaoke: Epic. Simply. Epic.