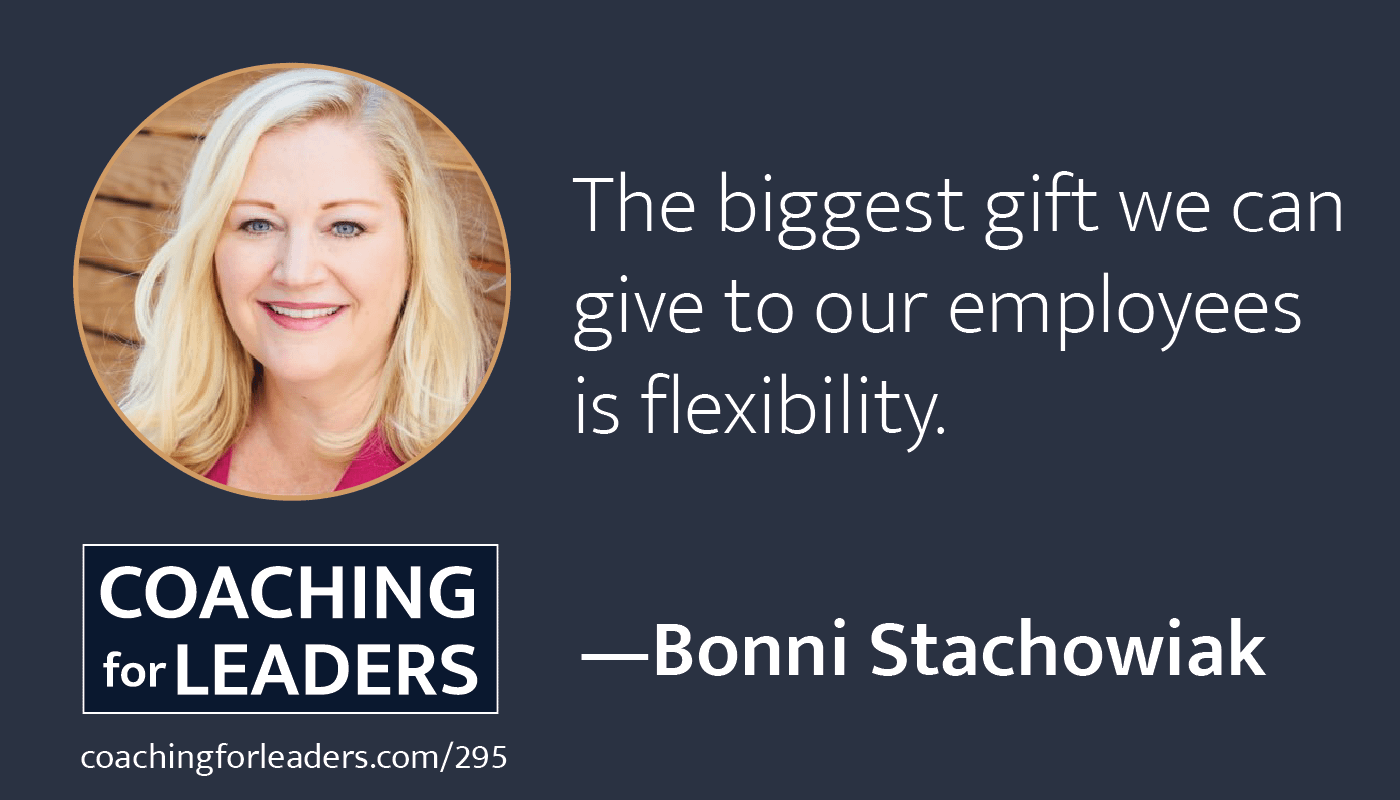 What do you say to the team after you've fired someone?
Bonni and I tackled that question in this week's monthly Q&A show — and talked about some of the legal/policy realities that often dictate what we can say. Yet, we didn't address a key point that came to mind after we recorded:
What if people aren't with you? Let me explain…
A lot of the time when someone is dismissed from a position, the firing manager has already tried a lot of things to help the person perform better. They've likely been documenting the issue for weeks or months, they've had multiple meetings to address the issue, and perhaps they've even role-played the conversation with HR.
As such, a lot of managers anticipate that after all that work, the rest of the team (finally free of the poor performer) will rise up and support the decision.
It doesn't always happen. In fact, just yesterday, I was speaking with a client who feels uneasy about someone in their organization getting dismissed, despite the fact that they've been subject to abuse from the person who's being let go.
Some managers are surprised to discover that after dismissing someone they perceive to clearly be holding back the organization from success, their team seems apathetic — and occasionally, downright angry. It's a reminder to all of us that leaders often see a different perspective that others in the organization might not see.
We should never assume that a dismissal will be greeted with support from other's in the organization. Even a dismissal that seems "obvious" to us may be met with confusion and anger by others.
If you dismiss someone, be prepared to do some of the processing afterwards with the team we discussed in this week's episode. Bonni detailed how to navigate this while still staying true to the policies and procedures in many organizations.
All the questions, books suggestions, and related episodes from our Q&A chat are posted on this week's show notes.
This Week's Best Finds
Books
11 Crucial Books That Every Leader Should Know: I mentioned during this week's episode that I've revised my prior reading list for leaders. This PDF download will give you my suggested starting points for great books.
Quick Reads
How Elon Musk Learns Faster And Better Than Everyone Else: Perhaps this one caught my attention because I made my way through seven official majors in college before finishing. The concept of "expert-generalist" is intriguing.
Jeff Bezos Explains the Perfect Way to Make Risky Business Decisions: And since he runs of the most successful companies on the planet (Amazon), it's worth a quick read to discover his 70% rule.
Why 'Radical Candour' May Be the Key to Being a Successful Leader: I've heard great things about this new book from Kim Scott (and she'll be on the podcast soon). Here are some of the key lessons.
Audio
CFL59: Seven Principles for Leading People Older Than You: The question of how to lead people who are older than you came up in a recent Academy conversation. If you've been wondering the same thing, this past episode Bonni and I recorded together will be of immediate value.
Inspiration
Family Buy Plane Tickets for Condemned Inmate's Daughter: Last week I included a TED talk from Pope Francis on his call for more tenderness in our world. Here's one example.