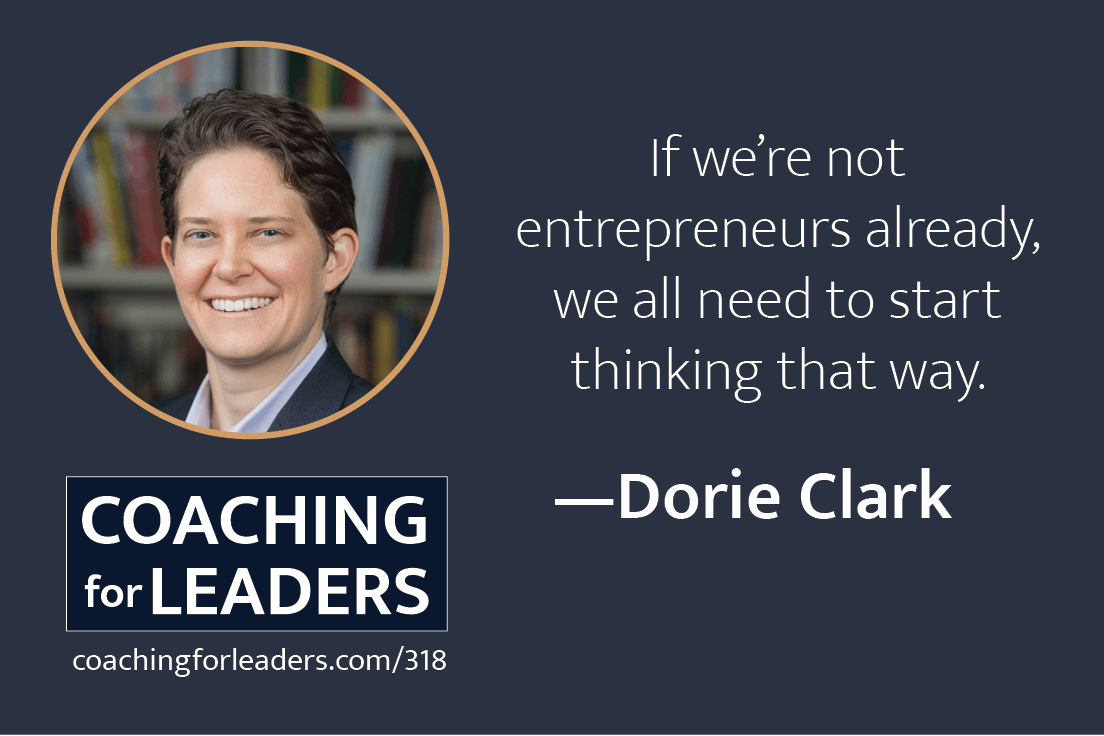 Every week, I get multiple pitches from people who want to be guests on the podcast to share how successful they've been as entrepreneurs.
I delete most of them. The vast majority of them aren't relevant to our audience — and there are plenty of other podcasts out there on entrepreneurship.
Yet, that doesn't mean there aren't tons of lessons for each of us to learn about what the top entrepreneurs are doing to influence great results. That's why when I heard that past guest Dorie Clark has a new book called Entrepreneurial You*, I knew it was time for us to dive in.
Check out this week's episode for many ideas worth stealing — and also Dorie's 88-question Entrepreneurial You self-assessment.
Weekly Guide: Related Episodes
Weekly Guide: Articles
The Three Qualities of People I Most Enjoy Working With: Great graphic and message from LinkedIn's CEO, Jeff Weiner.
The Best Ways to Tell the Hard Truth at Work: The truth you probably already knew? It all starts with the boss.
Ask What, Not Why: Past guest Michael Bungay Stanier always has great coaching advice. A reminder here of the power in changing just one word.
How to Talk About the Las Vegas Shooting: Helpful advice here in Fortune from recent news here in the States — and useful anytime that people face traumatic events.
Weekly Guide: Audio
Acting on the Corporate Stage: This recent podcast episode by Tom Henschel beautifully highlights his quote: "Behavior counts…but people forget that. They forget their behavior is on display. They forget they've taken on a role and that role is being played out in public."
Weekly Guide: Video
Yoga at Your Desk: Don't have time to work out? Here's 6 minutes of yoga you can easily do at your desk.
I Needed Color: Sometimes we only recognize people for the context we typically see them in. This video featuring Jim Carrey is an invitation to appreciate the complexity of each human being.
Weekly Guide: Workshop
Good Authority: A Workshop for People Managers: Past guest Jonathan Raymond is offering a workshop in San Francisco next week on his excellent Good Authority model. Use code CFL500 for $500 off.
Weekly Guide: Inspiration
11-Year-Old Girl's Reaction to Finding Out She's Getting Adopted: Could be the best moment of your day. Made me cry.
Subscribe
Subscribe to the Coaching for Leaders podcast on iTunes or Google Play.