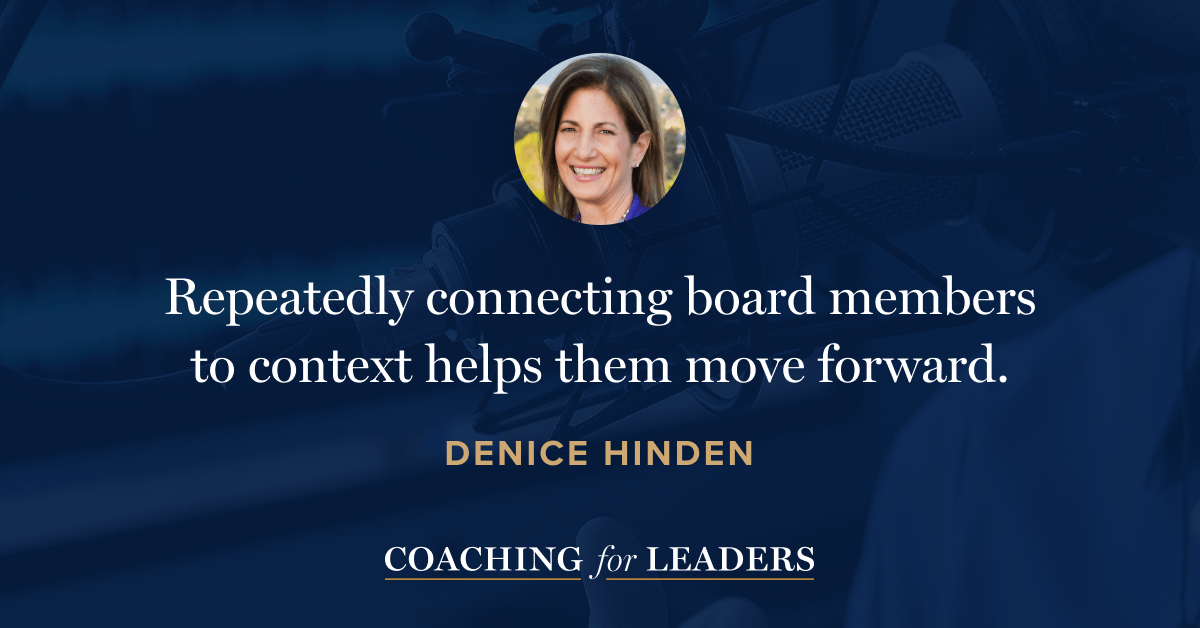 Most of us have never received guidance on how to work with a board. That's why I invited Denice Hinden to join us on Monday's episode and help us explore how to work with a board.
Denise is the president of Managance Consulting & Coaching and author of The Nonprofit Organizational Culture Guide: Revealing the Hidden Truths that Impact Performance* and Taking Leadership to the Next Level: A Year of Stimulating Essays to Discover More Joy in Leading & Inspiring Others*.
In our conversation, Denice and I discussed the purpose of a board and how leaders can build relationships with board members. We explore the importance of transparency, how to keep initiatives moving forward, and ssafthe practice of regularly providing context.
Here are the most useful links from this episode:
If this episode helped, these will be useful too:
Recommended Reading
How to Deal With a Jerk Without Being a Jerk: Useful advice from pasts guests Adam Grant and Sheila Heen.
The Dangers of Hiring for Cultural Fit: We should all be guarding against our human tendencies to use "good fit" as a stopping point.
Love Your Job? Someone May be Taking Advantage of You: Helpful for us to consider from both the perspective of the employer and boss.
If You Think Email Is Dead, Think Again: It's no accident that I deliver these weekly guides via email.
Video Picks
Intensity and Consistency: As usual, past guest Simon Sinek nails a key point in 60 seconds.
Family Thoughts
I'm 14, and I Quit Social Media After Discovering What Was Posted About Me: If you're a parent or caregiver, this is worth reading.
A Bit of Inspiration
The Trick to Life Is to Keep Moving: I'm sure our Academy members are tired of hearing me say the word "movement."