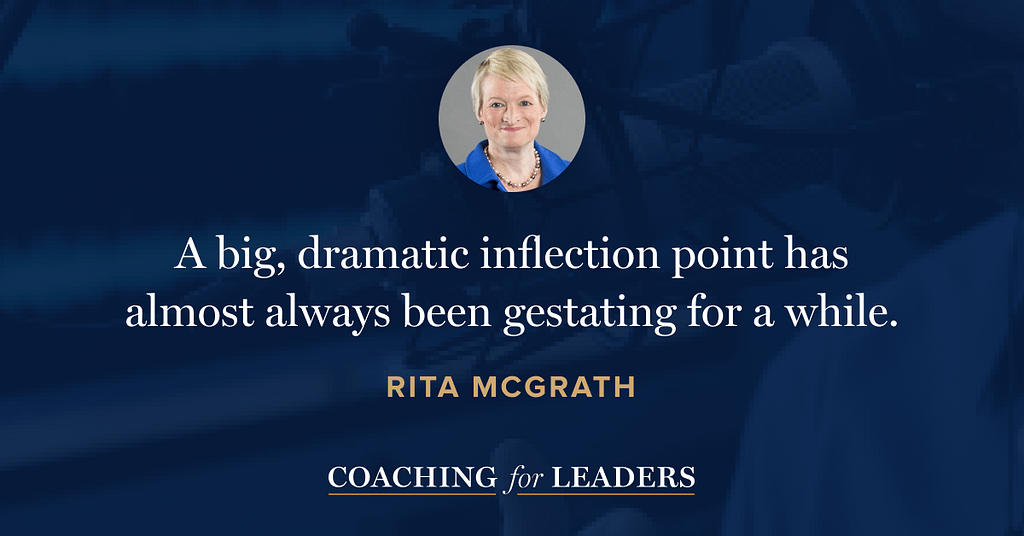 Rita McGrath is one of the world's top experts on innovation and growth and consistently ranked among the top 10 management thinkers in the world — and #1 for strategy by Thinkers50. On Monday, she joined me to discuss her book, Seeing Around Corners: How to Spot Inflection Points in Business Before They Happen*.
We explore how it feels like change happens overnight, but why that's not usually accurate. We detail four basic stages of inflection points, why it's critical to be present at the edges, and what leaders can do practically to see around corners.
Here are the most useful links from this episode:
If this episode helped, these will be useful too:
SaturdayCast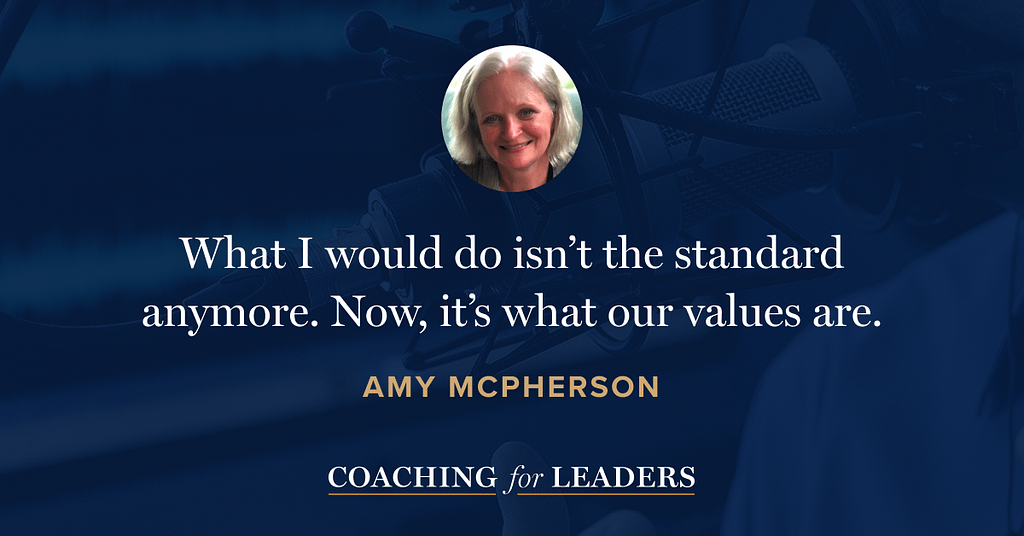 Create Margin Through Intentional Leadership: On this past weekend's SaturdayCast, Academy member Amy McPherson joined me. Amy is the managing partner and founder of Advisors for Change, a firm that develops financial management systems for non-profit organizations so they can spend more time on their mission and less time on their administration.
Amy and I discussed how her aim to create more margin for her family has driven more intention for staff development, coaching, and transparency. We also explored what she's discovered from expert guests and how she utilized the framework of the Academy to create movement.
Recommended Reading
Younger Workers Report Biggest Gains in Happiness With Pay: Yes, and also least happy with, "Communication from managers, potential for growth and recognition for their work."
Should Work Be Passion, or Duty?: Lines up well with the most recent research coming out of Gallup. Useful checkpoint for all of us.
For Business Travelers, Apps to Find Enviable Workspaces: Super tips for travelers from the Wall Street Journal. I'm saving this for my next trip.
Audio Gems
How to Build Powerful Relationships, Better: I recently appeared on the How to be Awesome at Your Job podcast to share how I approach relationships. I shared how I work to stay present with people, the under-appreciated value of small talk, and what got customers yelling at me (gulp) early in my career.
A Bit of Inspiration
These 2 Women Are the First Sisters Ever to Become Army Generals: Great story.
Just for Fun
The Trek Affirmation Soundboard: For when you just need a little encouragement.