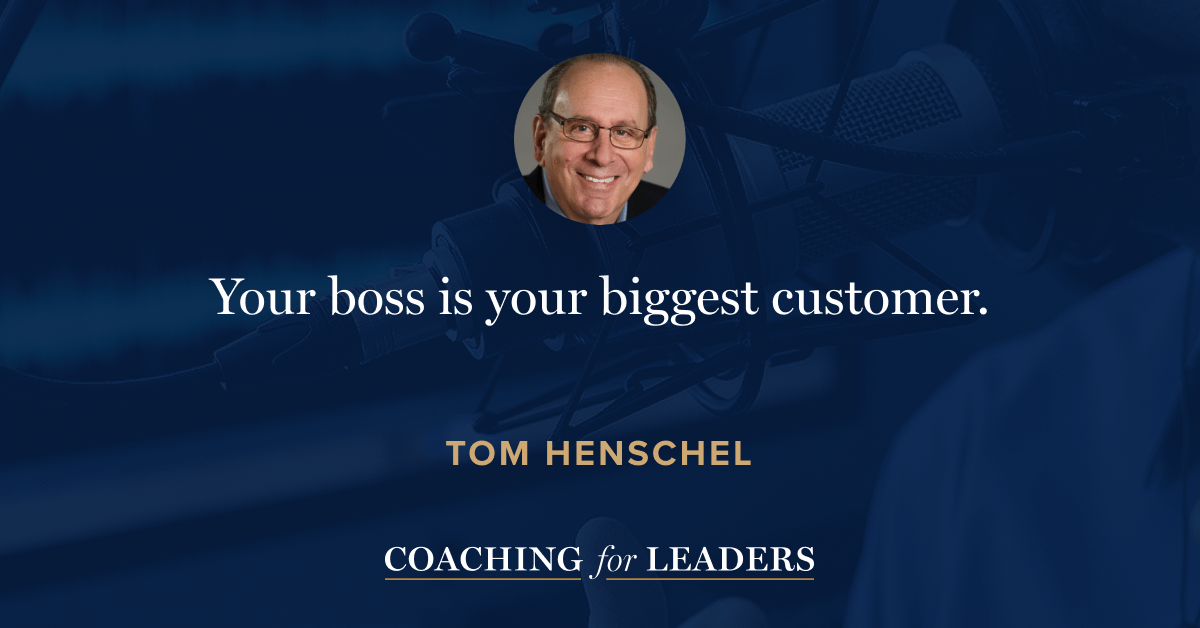 Tom Henschel of Essential Communications grooms senior leaders and executive teams. An internationally recognized expert in the field of workplace communications and self-presentation, he has helped thousands of leaders achieve excellence through his work as an executive coach and his top-rated podcast, The Look & Sound of Leadership.
Recently, I've received a number of questions about "managing up" and "coaching up." In this week's episode, Tom and I discussed the art and practice of managing up, how it is different than coaching up, and where to focus your mindset and time for the best results to influence effectively.
Here are the most useful links from this episode:
If this episode helped, these will be useful too:
Recommended Reading
What Do Executives Do, Anyway?: If you happen to be an executive, this is worth a read.
Among Today's Most Prized Leadership Qualities: Playing Nicely: Glad to see this is trendy.
How Our Careers Affect Our Children: Fascinating results and happy to see research expanding in this area.
The Whistle-Blower Knows How to Write: Politics aside, a reminder that how well you write still matters.
Audio Gems
Dany Garcia Runs One of the Most Influential Companies You Probably Haven't Heard Of: I found this interview by Kai Ryssdal insightful. Best point: "Until I can begin to share with you all of my complexities in a manner of goodwill that makes sense, each initial step becomes critical."
Video Picks
How to Be Confident: Apparently the way to grow confidence is to grow at peace with our own ridiculousness (thankfully, plenty of opportunities).
Dave's Journal
Giving the Gift of Feedback: Once a gift if given, we don't get to decide what happens with it.