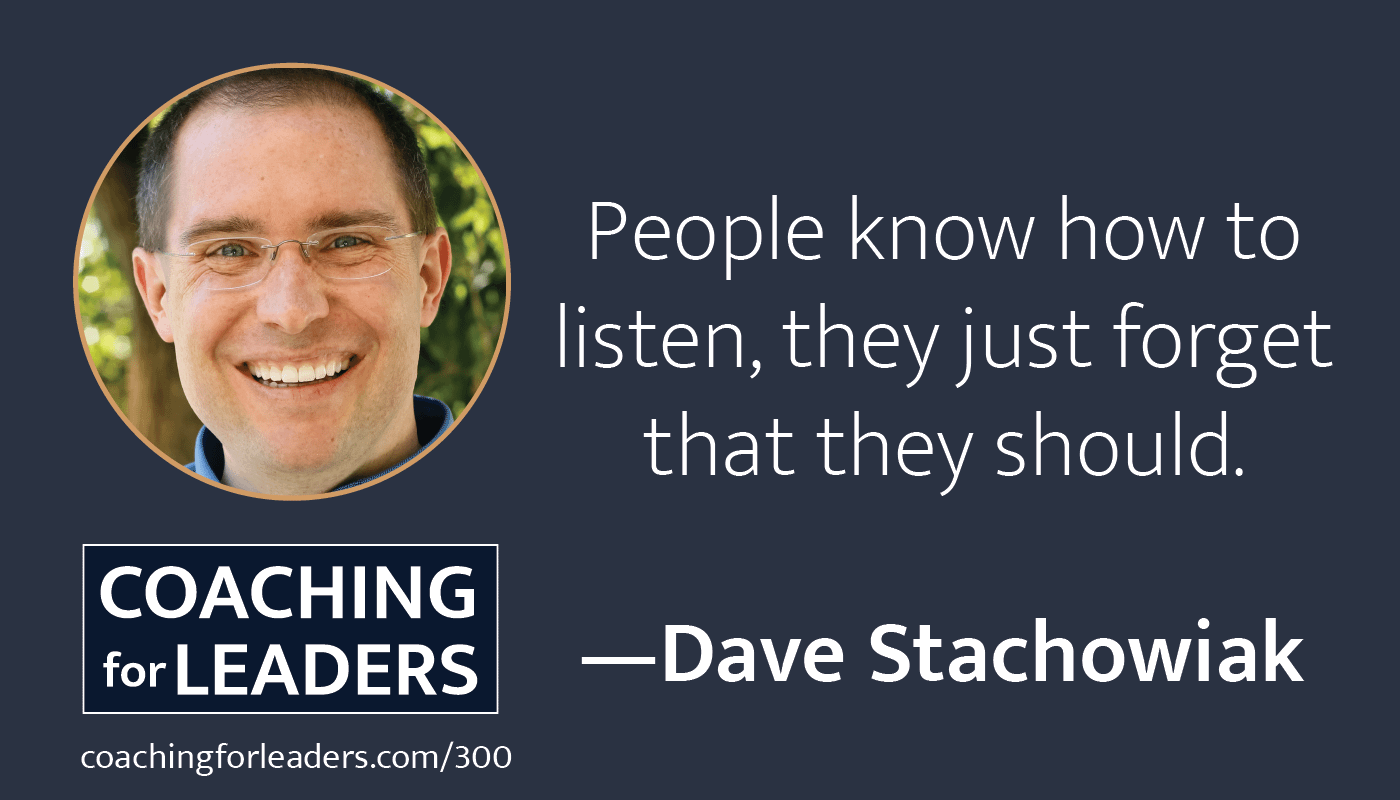 Twenty years ago, a cassette tape at the store caught my eye. The cover wasn't attractive and the artist had a funny name…but the title was intriguing:
I didn't have a lot of what I wanted at the time, so I started listening. Zig Ziglar said a lot in that tape that I've come back to many times in the years since, but the essential message came down to this:
You can have everything in life you want if you'll just help enough other people get what they want.
It's in that spirit that I've worked to serve the Coaching for Leaders listening community over the past six years.
Every once in awhile, there are lessons from my own journey that would benefit others. So, when Tom Henschel suggested a few months ago that he interview me for episode 300, I knew he'd ask great questions that would be of value to you.
I've very grateful to Tom for making the time to interview me about listening, nervousness, the Coaching for Leaders project, and my own journey along the way.
If you were impressed with Tom's style, take the action this week to check his monthly podcast. I never miss The Look & Sound of Leadership and I get something practical from each episode.
Weekly Guide: Listener Survey
Take Listener Survey: Have five minutes to help me help you? Complete this listener survey to influence the future of Coaching for Leaders.
Weekly Guide: Articles
How to Learn New Things: Eight sentences from Seth Godin on how people really learn to do new things.
How To Get Buy-in Starting With "No": I've heard "get people saying yes" lots in my career. To the point made here from past guest Chris Voss, sometimes the best method is different than what we typically use.
Don't Take It Personally: Reminder from listener Devron Baldwin on the power of this advice. As pointed out in the article, easier said than done.
Weekly Guide: Inspiration
How to Gain Strength From Your Darkest Moments: Past guest Adam Grant opens up about Option B*, a book on facing adversity he recently co-authored with Sheryl Sandberg.
Weekly Guide: San Francisco
FREE Meetup on June 29th: Are you in the San Francisco Bay area? I'm hosting a free, live meetup in South San Francisco when I'm in town the evening of Thursday, June 29th. Although the event is free, seating is limited to 30 listeners. See details and RSVP here.
Next Week: Patrick Lencioni
The author of the blockbuster business bestseller The Five Dysfunctions of a Team* joins me next week. We'll be discussing the lessons from his most recent bestseller, The Ideal Team Player*.