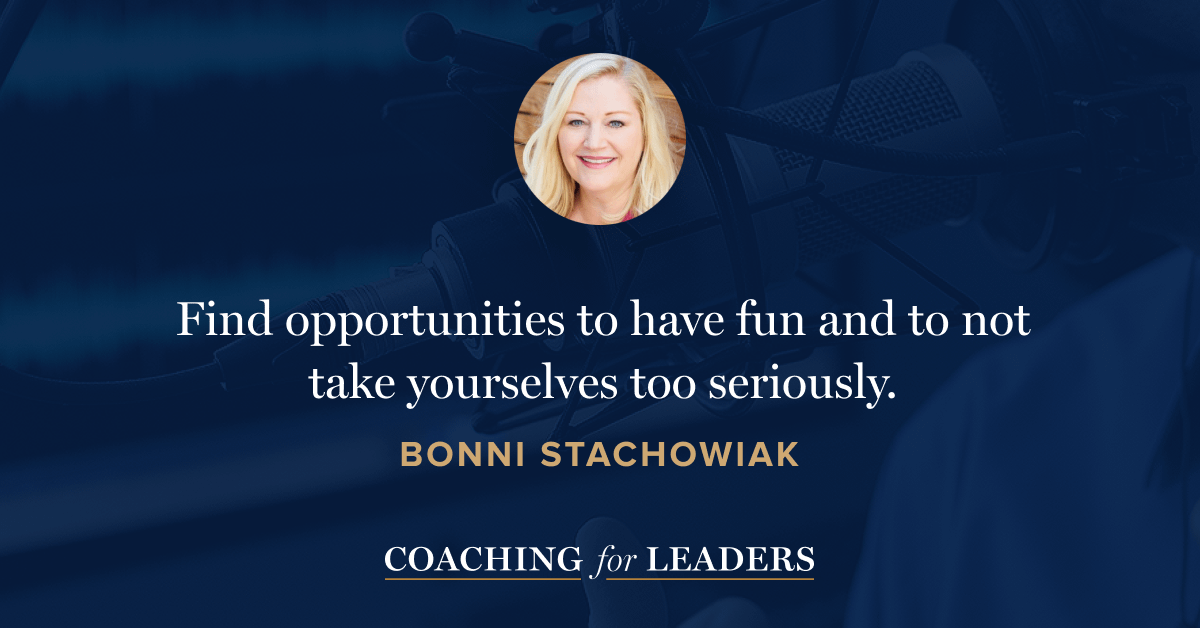 On this week's episode, Bonni and I responded to questions on addressing underperformance, leading through massive change, and aligning with organizational values.
Here are the most useful links:
If this episode helped, these will be useful too:
Listener Survey
Take Listener Survey: If you missed it last week, here's your final chance to give me 3 minutes to feedback to improve. Thanks if you do — and especially if you already did.
Recommended Reading
Does Your Company Reward Competent Jerks?: Short-term results at long-term expense is a reality most leaders face at some point. Here's how to address it.
More Universities Shut Down Traditional M.B.A. Programs as Popularity Wanes: Fascinating Wall Street Journal article with the data behind what some of us are hearing anecdotally.
Why You Need a Network of Low-Stakes, Casual Friendships: Virtually the exact same message that David Burkus had for us when he was last on the show.
Optimization Smackdown: The irony is not lost on me that I recently aired an episode on tools to be more efficient.
Useful Books
Scaling Up: How a Few Companies Make It…and Why the Rest Don't: Mentioned on this week's episode, this will take you to my highlights and the book. The most helpful resource I know on strategy for most organizations.
Video Picks
Talk Yourself Down, Not Up: 2 minutes of practical advice on this key distinction.
Dave's Corner
3 Better Ways to Start a Presentation: And why "Tell 'em what you're going to tell them. Tell 'em. Tell 'em what you've told them," is bad advice.
A Bit of Inspiration
Leah Chase, 96, Creole Chef Who Fed Presidents and Freedom Riders, Dies: Her life speaks for itself.
Just for Fun
National Park Typeface: Something geeky for those who appreciate good design.
Next Week's Episode
Hassan Osman returns to the show to show us the best ways for effective delegation of authority.
Received from a friend?
Thanks to you for reading and them for sharing. Subscribe to the Coaching for Leaders podcast on Apple Podcasts, Google Podcasts, Overcast, Stitcher, TuneIn, or Spotify.