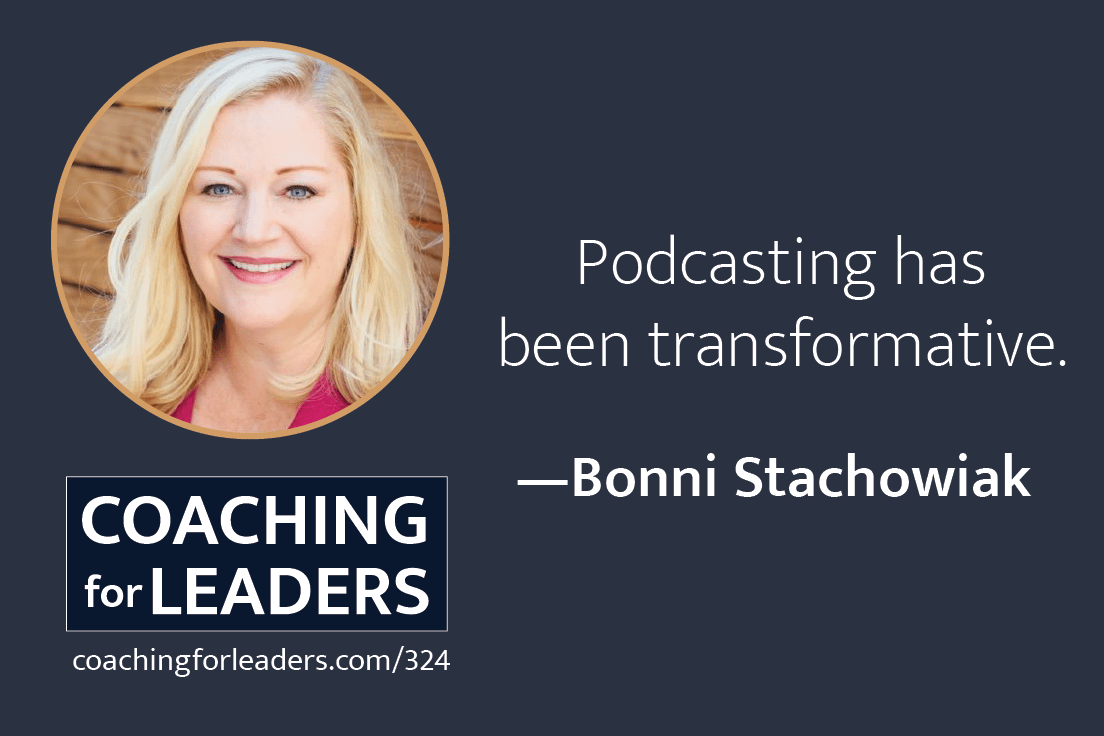 Bonni and I get asked all the time about products and services we recommend. In this week's episode, we turned some of our current favorites into a holiday gift guide for leaders.
Our suggestions are listed below. We've purchased and currently use all these products and services and, in some cases, we've set up an affiliate relationship with them to give you access to a free trial and/or a discount if you elect to use them as well.
The affiliate links below (marked with an "*") support Coaching for Leaders without any additional cost to you — thanks in advance if you try any of these products and services using our links!

Weekly Guide: Holiday Gift Ideas
Best Year Ever course*: Are you content with what you achieved in 2017? Do you already have written goals for 2018? If your answer is no to either, Michael Hyatt's course is where to start. This link will give you early access to what's coming and forthcoming bonuses from me just for CFL listeners who engage with the course through us.
Blinkist* (free trial link): This is by far that most popular book summary service used by Academy members. I've had a subscription myself for two years and I find that it often helps me refresh quickly what I've learned in past books.
Kindle*: I love the Kindle Oasis that Bonni bought for me last year. It's simple, light, and distraction free. Excellent gift for the person in your life who loves to read.
Audible* (2 free books + 30 days free link): The best source for audiobooks. Audible now syncs back and forth between Kindle so you can read or listen seamlessly at home or on the road.
Amazon Fresh* (free trial link): How we get most of our groceries these days. Not available everywhere, but simple and convenient if it's in your area. Saves us hours a week not making shopping trips.
Blue Apron*: We've been cooking two meals a week with Blue Apron for the past two months. It's helped a ton with cooking at home, improving our chef skills, eating better varieties of food.
Sanebox* (free trial and $15 off link): Like you, we both get swamped with lots of email. Sanebox has helped both of us to stay on top of what's most important and automatically filter what isn't. Plus, tons of customized options to filter, defer, and file email automatically.
Acuity Scheduling* (free trial link): Bonni and I have both trialed and purchased many scheduling services in the past. Acuity is the best one on the market right now. It's been 100% consistent for us and now powers both our calendars and studio schedule coordination.
Greetabl* (15% off link): We've both been using Greetabl recently when a standard thank you card isn't quite enough for the occasion. Gifts are reasonably priced and they do all the shipping.
Apple Watch: I'm constantly dictating ideas and reminders into my watch. Along with text messaging and silent, haptic alerts, it's been more than worth it to me to wear all the time.
Apple AirPods: I used to walk around the house listening to podcasts or books while folding laundry, taking out trash, or doing dishes. Inevitably, the headphones cord would get caught on a door and either yank the headphones out of my ear or tug the phone out of my pocket. No more!
Weekly Guide: Resources
I've received several recent requests for a full list of books and resources that we've mentioned on the show over the years.
I've made a major update to our resources page, including all of the gift ideas above, plus many more books and services, organized by topic. Visit the full resources page at this link.
Sharing
Received this from a friend or colleague? Subscribe to the Coaching for Leaders podcast on iTunes, Google Play, or Stitcher.