It's an odd thing to say to a business leader, "You may just want to try what worked on a nuclear submarine." Yet, that's exactly the conversation I found myself in earlier this week.
In today's guide, inspiration from David Marquet's appearance on the podcast, plus more helpful resources to change your perspective for the better.
This Week's Show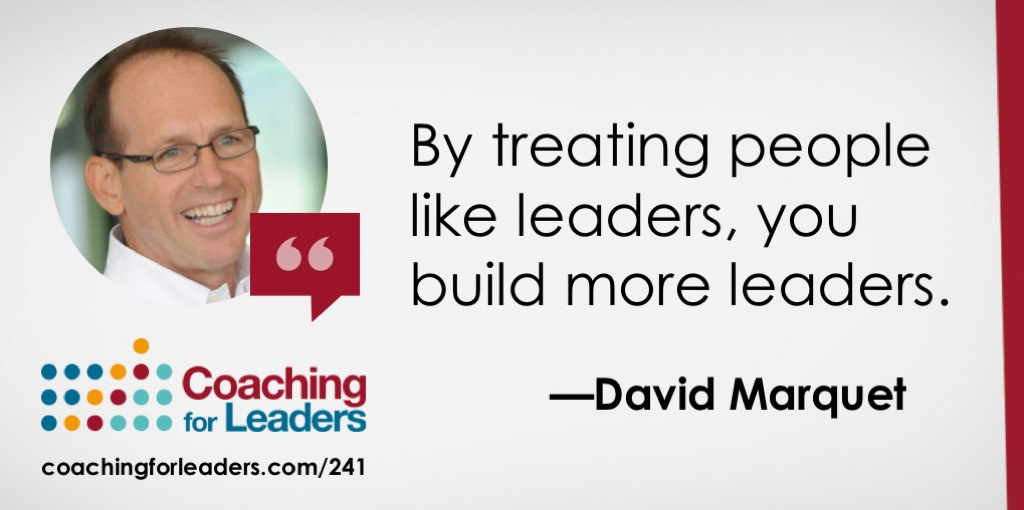 241: Turn Followers Into Leaders
When David Marquet took command of the USS Santa Fe, it was the worst performing ship the United States Navy. He couldn't practically fire or hire anyone, change wages, or spend months strategizing on a complex organizational change.
Instead, he zeroed in on key leverage points in language and belief to change the entire organization. Two years later, the submarine was best in the Navy and he detailed their story in the bestselling book, Turn the Ship Around!* He talks on this week's episode about they did it — and kept it sustainable years later.
Quick Reads
Schedule Meeting Margins: I tried in the past to run my daily schedule without margins, for greatest efficiency. It almost always failed, so I discovered long ago to do exactly what past guest Cal Newport advocates in this article.
How to Not Fight with Your Spouse When You Get Home from Work: Handed all the conflict issues at work today? Good, but your bigger challenge may still be ahead at home.
Helpful Coaching Questions: Isabeau Iqbal wrote this article in response to Michael Bungay Stanier's recent appearance on the show. I resonate a lot with her takeaways (and struggles) around his advice.
Video
How Great Leaders Serve Others: If you found David Marquet's leadership approach helpful on this week's episode, his TEDx talk will provide more perspective and inspiration.
From My Desk
The Difference Between Feedback and Criticism: I've often heard, "How am I supposed to give feedback if I'm also not supposed to be critical?" Here's my answer.
Just For Fun
20 Photos Show That Perspective Is Everything: Need a quick reminder that perspective matters? Here's 20.