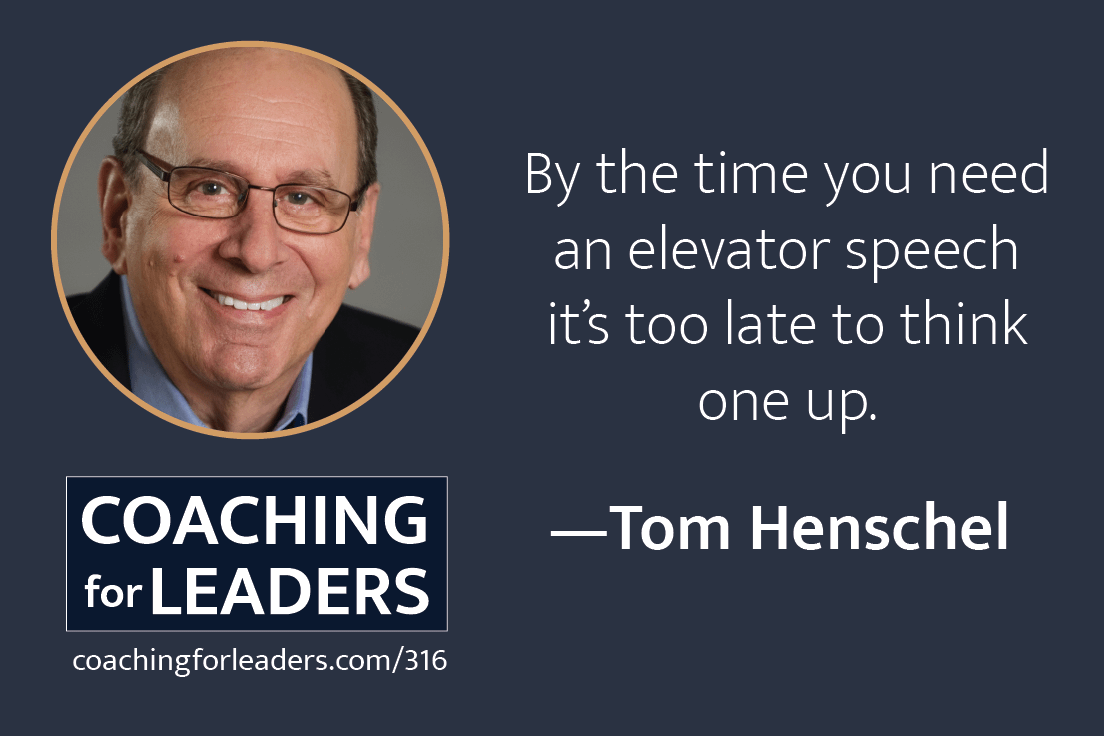 You've probably heard hundreds of times that you should have your elevator speech ready to go. What you likely haven't heard, is that it's not supposed to be a speech, after all.
In this week's episode, Tom Henschel, host of The Look & Sound of Leadership podcast, returned to challenge the traditional notion of the elevator speech. He also taught us three qualities for these "speeches" that, if we'll follow, will help us leverage executive presence.
Check out the notes and three qualities here.
Weekly Guide: Related Episodes
Weekly Guide: Articles
Forget About Inspiration. This Is the Real Key to Getting Motivated: Just like courage comes before confidence, action comes before motivation.
A TED Speaker Coach Shares 11 Tips for Right Before You Go On Stage: Lots of good ones here. I especially like #10 (a lot of people doubt it, but it's almost always true).
Cultural Differences in Communication Between the Japanese and Americans: I noticed past guest Erin Meyer sharing this article. Important to know if you interact with either culture — I would have made the same mistake.
Science Reveals Why We Don't Like Some People: Good checkpoints here both for what to avoid and what to do better. For the record, I appreciate it anytime someone in our audience points out a typo.
Psychology Beats Business Training When it Comes to Entrepreneurship: More evidence as to why the people stuff is so critical.
Weekly Guide: Audio
7 Steps to Landing Professional Development Funding: I'm often asked by leaders for advice on how to make the case for funding a professional development activity. The seven steps in this MemberCast detail the key strategies I've seen work best.
Weekly Guide: Video
Why Your Strengths Are So Tough To Spot: It's really hard for most of us to identify our true talents. Here's 3-minutes from past guest Lisa Cummings that capture it well.
Weekly Guide: Books
Feel the Fear and Do It Anyway: Tom Henschel and I discovered our mutual affection for this book awhile back. If you find they you're the one most holding you back right now, I highly recommend picking it up.
Next Week
The next episode is our monthly Q&A show. Bonni and I will be taking your questions on leadership. Submit your question for consideration.
Subscribe
Subscribe to the Coaching for Leaders podcast on iTunes or Google Play.