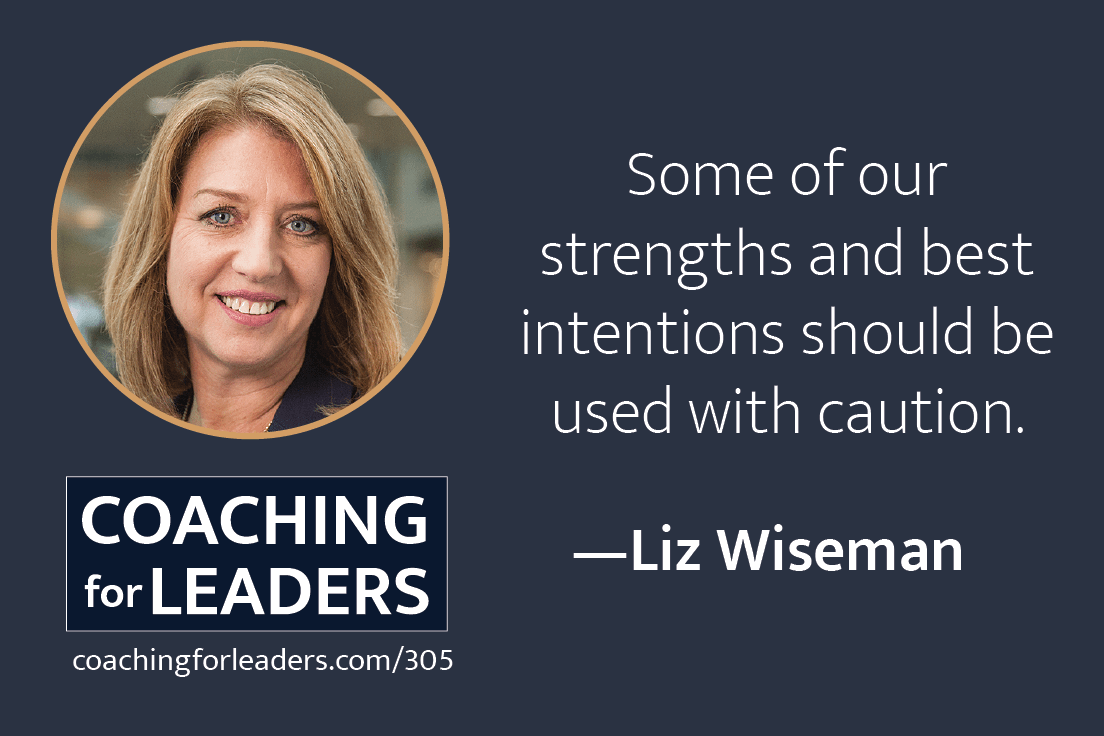 I've lost count of how many times I've heard this response to implementing a newly discovered leadership idea:
Well, normally I would try that, but that just won't work for me. My boss/team/company won't respond to (insert hundreds of possible phrases here).
I've said that phrase myself — and meant it — and then watched others successfully implement what I thought couldn't be done.
It's made me realize that many successful leaders are able to navigate all kinds of challenging situations inside of their teams, organizations, and industries — regardless of the substantial, diminishing behaviors that seem to stand in their way.
This week, Liz Wiseman, author of Multipliers: How the Best Leaders Make Everyone Smarter*, joined me to discuss how to work with (and often in spite of) the diminishers around you. We also discussed how to neutralize the diminisher in yourself to become the leader you aim to be for others.
Weekly Guide: Related Episodes
Weekly Guide: Articles
How do you improve workplace communication? Ask questions: Past guest Michael Bungay Stanier details the seven key questions we should all be asking more regularly.
Three Great Questions to Ask When You're Being Interviewed, From a Rock-Star Management Professor: Good ones from past guest Adam Grant.
Managing Difficult Employees: Listening to Learn: Lots here that aligns well with recent episodes.
Sometimes Not Working Is Work, Too: Yes — and I love the reminder from the coach that needs to hold back runners from doing too much.
Bad Habits You Need to Kill Immediately to be a Much Better Person: While I'd argue you're already a good person, I wouldn't argue with the wisdom of these habits.
Weekly Guide: Download
The Best Coaching Question in the World: Michael Bungay Stanier's firm turned 15 this month. They are celebrating by provided these downloads of the best coaching question in the world (here's a refresher).
Meet Me: Denver and Orange County
Denver Meetup on July 24th: I'll be in the Denver area on Monday evening, July 24th. Join me for dinner and a joint meet up with Modern Millennial Managers in Denver. See details and RSVP here.
Orange County Meetup on August 17th: I'm also hosting a meetup right here in Orange County this August. See details and RSVP here.
Next Week
Jonathan Raymond joins me to discuss the five steps you need to hold people accountable. He's the author of the book Good Authority: How to Become the Leader Your Team Is Waiting For*.