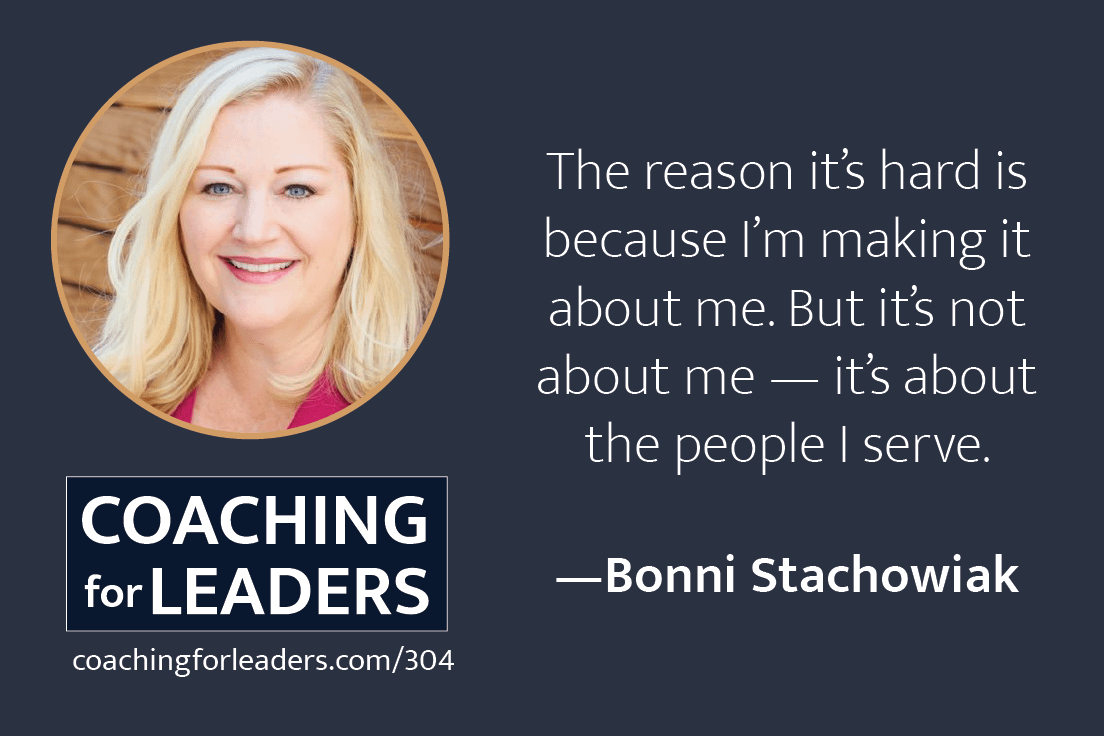 Bonni and I responded to questions this week on how to change behavior, navigate imposter syndrome, and co-manage a team.
In addition, we have upcoming Q&A episodes with returning guest Joe Knight on building your financial intelligence — plus a special show tackling questions on persuading others, dealing with difficult people, and saying no with negotiation expert Kwame Christian. Submit your question for consideration for either of these special Q&A episodes.
Weekly Guide: Related Episodes
Weekly Guide: Articles
Leaders Know This Simple Trick For Asking Better Questions: Past guest David Marquet says you can improve a ton by adding one word.
Who are we seeking to become?: I think a lot about what Seth Godin articulates here a lot. It's one reason I don't watch TV (and I need to work on less social media, too).
Negotiation Cheat Sheet: Past guest Chris Voss shared this article, summarizing the key lessons from his excellent book on negotiation.
Women in Tech Speak Frankly on Culture of Harassment: Sad to hear of stories like this, but glad they are now being brought into more media light.
Weekly Guide: Books
Five Essential Books for Being a More Approachable Leader: I can personally vouch for all five.
Weekly Guide: Video
7 Ways to Maximize Misery: Just what it says. Try at least one and you'll be set for a depressing day.
Weekly Guide: Inspiration
How 3-Star General Nadja West Overcame Self-Doubt: A reminder that almost every successful leader works through significant obstacles.
Meet Me: Denver and Orange County
Denver Meetup on July 24th: I'll be in the Denver area next month on Monday evening, July 24th. I've just announced a meetup that evening as well. See details and RSVP here.
Orange County Meetup on August 17th: I'm also hosting a meetup right here in Orange County this August. See details and RSVP here.
Next Week: Monthly Liz Wiseman
Liz Wiseman joins me to discuss how to handle what she calls diminishers. She's the author of the bestselling book Multipliers: How the Best Leaders Make Everyone Smarter*.