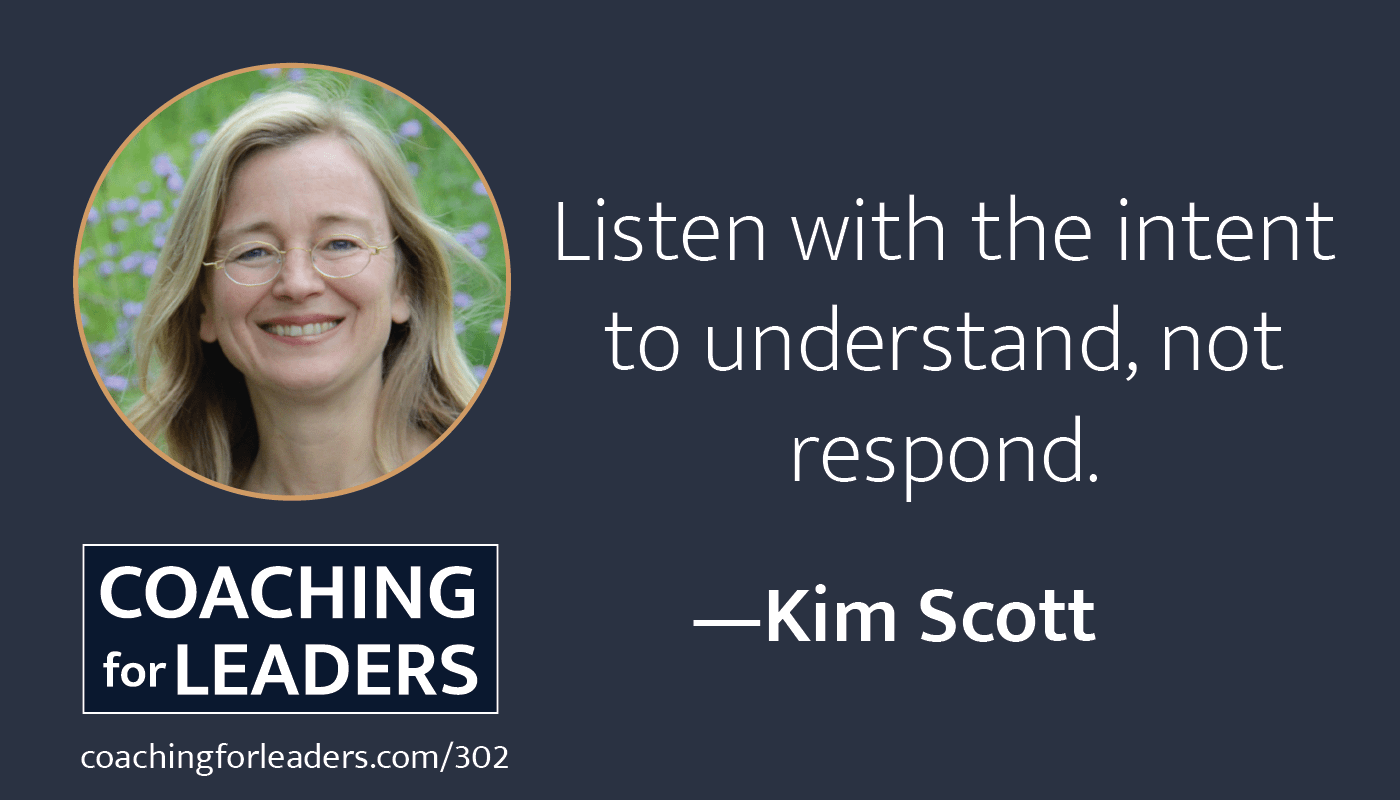 In my first management job, I made the mistake so many of us do early on: I was more concerned with people liking me than with giving them the feedback they needed.
That became blatantly apparent at the end of my first management assignment when the feedback from an employee came in: "I really want Dave to get a backbone."
As hard as it was at the time to hear, I still considered that preferable to being told I was a jerk. Since a lot of us struggle with balancing care and directness, I was immediately taken with Kim Scott's philosophy of embracing both.
We didn't come anywhere close to doing justice to the Radical Candor* book in this week's episode — there's so much beyond what we discussed that Kim's book will likely become a top recommendation for clients taking on executive leadership roles, especially in large organizations.
Weekly Guide: Articles
Find a Tough Mentor, You'll Thank Them One Day: Helpful advice from the President & CEO of GE Transportation. Aligns perfectly with this week's episode on challenging directly while caring personally.
How to Communicate Clearly During Organizational Change: Tons of wisdom here for any leader asking their organization to make real change.
The Unfairness (and Wisdom) of Paint: The realities of staying on your game from Seth Godin.
Weekly Guide: Audio
Managing Inner—and Outer—Critics: Pete Mockaitis (next week's guest) recently interviewed me on his How to Be Awesome at Your Job podcast about navigating the critic and several other leadership principles.
Weekly Guide: Video
How to Build a Better Reputation: Michael Bungay Stanier, author of The Coaching Habit, always has wise words. Here's 6-minutes from him on reputation building.
Weekly Guide: San Francisco
FREE Meetup on June 29th: Are you in the San Francisco Bay area? I'm hosting a free, live meetup in South San Francisco when I'm in town the evening of Thursday, June 29th. Although the event is free, seating is limited to 30 listeners. See details and RSVP here.
Next Week: Pete Mockaitis
Pete is the host of the very popular How to Be Awesome at Your Job podcast. We'll be discussing how to inspire real ownership in the people you lead.