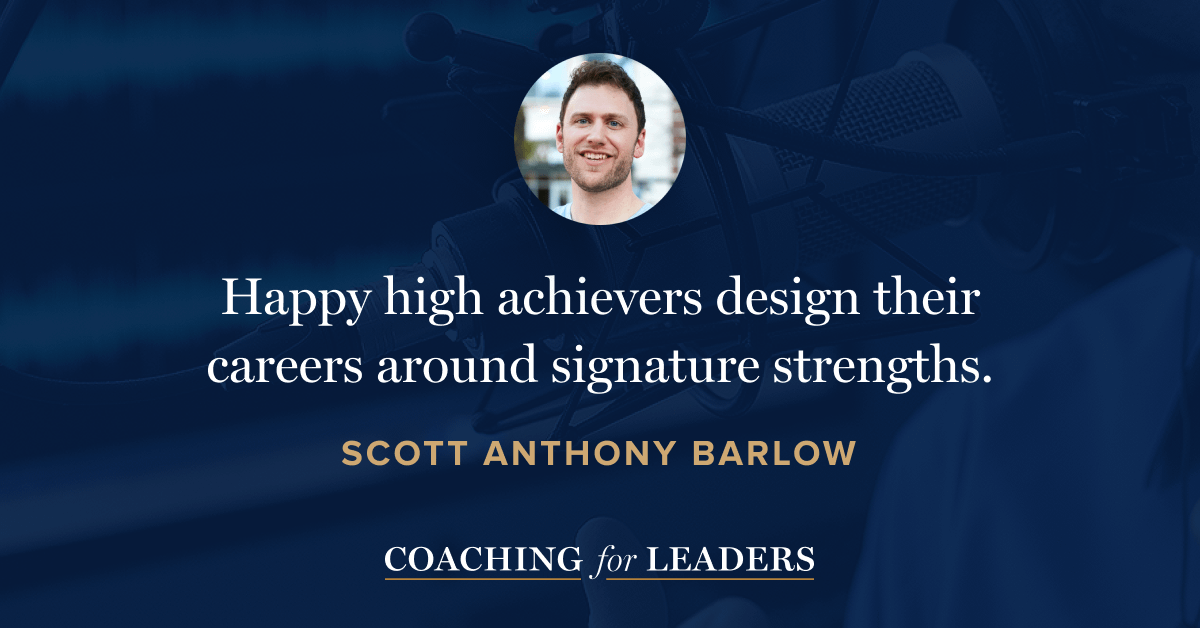 Many people frame career choices only as, "Should I take this offer or not?" or, "Should I quit this job and go and get another?"
Scott Anthony Barlow, founder of Happen to Your Career, challenged us to ask a different question this week. He's the host of the Happen to Your Career podcast, featuring the career stories of many successful professionals.
Scott told us that skills are not necessarily strengths. People who are successful and happier are spending more time in their strengths. He also shared The Ultimate Guide to Using Your Strengths to Get Hired.
Here are the most useful links from this episode:
If this episode helped, these will be useful too:
Recommended Reading
Breaking Up the Degree Stranglehold: Disruption in Higher Education: Here's the line that got my attention: "EY and IBM are already hiring workers without degrees."
Air Force Chief Grapples With Suicide Scourge: 'I Don't Have a Solution': Insight into a difficult issue and the complexity around leading change — even when most everyone agrees it's needed.
The World's Greatest Communicators Don't Use PowerPoint: Not always practical to follow this advice, but the bigger point is right on.
Audio Gems
The Talky Executive: If you work with someone who talks too much, Tom Henschel's advice on "slow-pitch listening" on the most recent episode of The Look & Sound of Leadership is golden.
Video Picks
How You Find Your Passion: Huge distinction here from past guest Simon Sinek on having a vision vs. finding a vision.
Dave's Journal
That's a Great Question: When you say, "That's a great question," it's likely communicating value judgements you don't want to convey.
A Bit of Inspiration
Captain Knight Flew His Father Home, One Final Time: The most beautiful moment I saw on the internet last week.
Next Week's Episode
Ginger Hardage returns to the show to illuminate the five lies about corporate culture.